Cherry Marshmallow Cocktail Recipe
An unexpected take on dessert cocktail, this creamy beverage is garnished with your favorite Easter treat.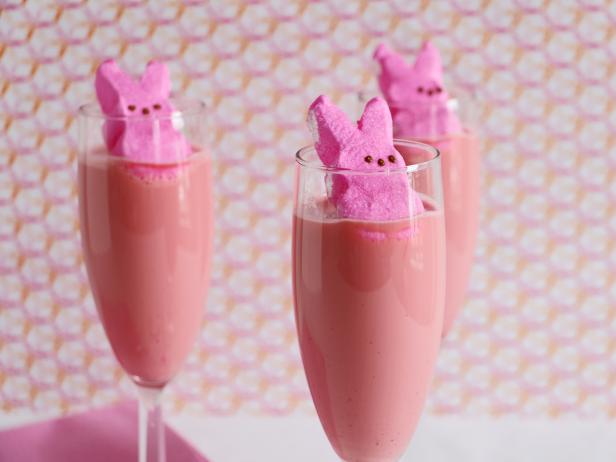 Easter Bunny Peeps Cocktail
Serve your guests a Peeps-inspired cocktail as the signature drink at your Easter party.
pink bunny-shaped Peeps marshmallow candies (one for each drink)
2 ounces cherry brandy
1 ounce triple sec
splash of cream
Pour ingredients and ice into a cocktail shaker. Shake vigorously. Strain into a champagne glass, and garnish with a pink bunny Peeps.