Carrot Crispy Rice Treats Recipe
With only three ingredients, you can make these tasty treats last minute.
1 box (8 bars) prepared crispy rice treats
12-ounce bag orange candy melts
green licorice laces
1. Place a piece of parchment on a large work surface. Unwrap and cut each treat in half diagonally and lengthwise (Image 1). Roll the triangles between your palms, or press them with your fingers to shape them into round carrot shapes.
2. Melt the candy in a microwave-safe bowl at 30 second increments until the candy can be stirred smooth. Insert a skewer into the top of each carrot (Image 2), and dip each one into the melted candy (Image 3). Tap off excess. Place the carrots on the parchment paper, and allow to dry completely. Transfer to the refrigerator to speed setting.
3. While it sets, cut 6 licorice laces per carrot to 4" in length. Squeeze one end of the licorice so the laces stick together. Remove skewers from carrots, and make a hole in the top of each one using the skewer. Dip the end of each licorice bunch into the orange candy (re-heat if necessary), and place the gathered end into the hole at the top of the carrot treat (Image 4). Let stand until dry, or refrigerate until set.
4. Tuck these into Easter baskets, or package them in cellophane bags or clear cupcake boxes (Image 5).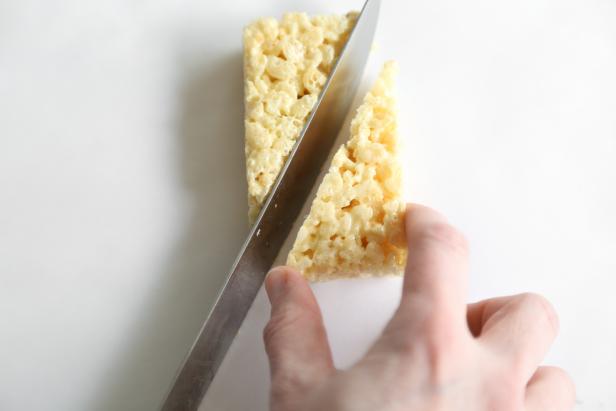 Heather Baird SprinkleBakes.com
Image 1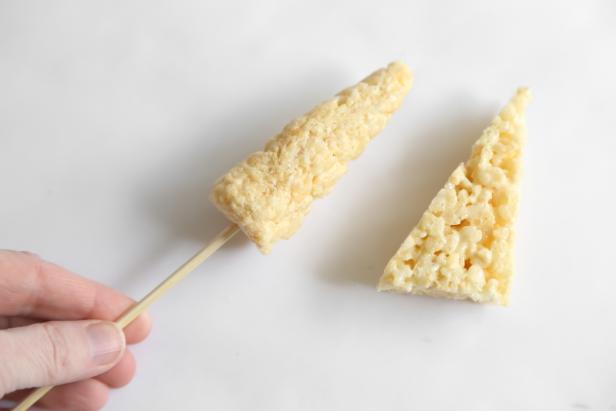 Heather Baird SprinkleBakes.com
Image 2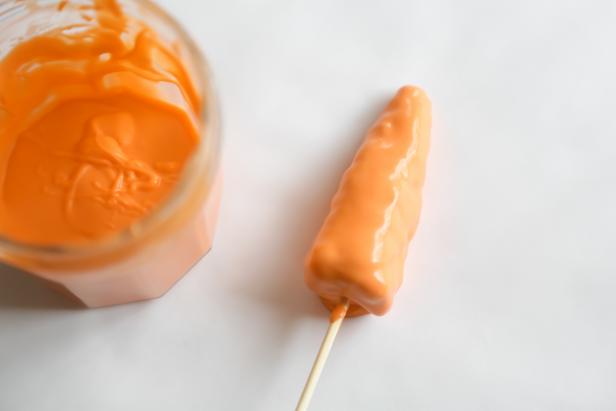 Heather Baird SprinkleBakes.com
Image 3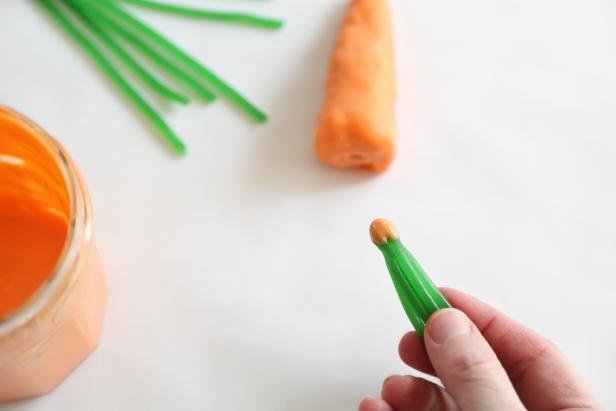 Heather Baird SprinkleBakes.com
Image 4