Shamrock Crispy Rice Treats
Naturally dye crispy rice with spinach to make sweet, nutritious treats with your kids this St. Patrick's Day.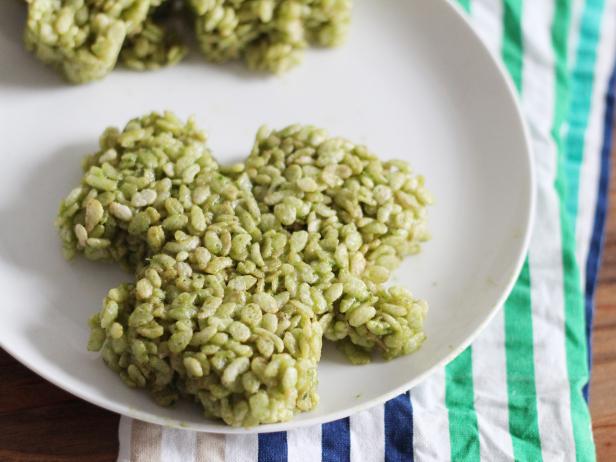 Spinach-Dyed Shamrock Rice Krispies Treats
Make spinach-dyed Rice Krispies treats in shamrock shapes with your kids this St. Patrick's Day.
one box of Rice Krispies cereal
one bag of mini marshmallows
3 tablespoons melted butter
one bag spinach
shamrock cookie cutter
1. Place spinach in blender, and blend until smooth. Add a little water if the spinach won't liquify. Squeeze access juice from spinach using a paper towel.
2. Add melted butter to a large, microwave-safe bowl. Add the marshmallows, and melt in the microwave for 1-1/2 minutes.
3. Stir in the spinach juice, followed by the box of Rice Krispies cereal. Stir until blended.
4. Add crispy rice mixture to a 9x12" baking dish, and let cool.
5. Cut crispy rice treats with a shamrock-shaped cookie cutter.