What You Should Know About Bleach
HGTV Magazine asked, if your bleach could talk what would it say? Well, it would spill these secrets for successful whitening, brightening, and sanitizing.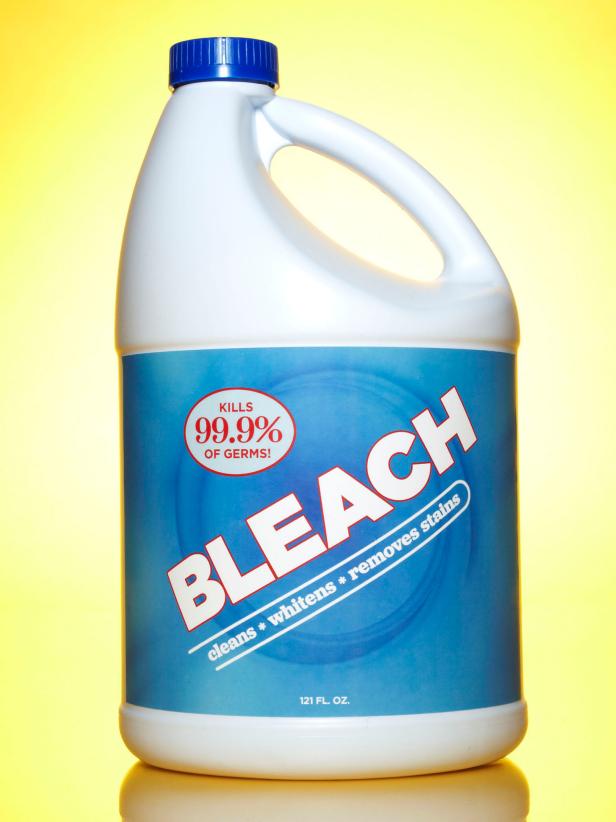 Best Ways to Use Bleach
HGTV Magazine has the info on how to use bleach successfully to whiten, brighten, and sanitize.
Chris Coppola/Studio D (styling by Miako Kotah)
"I come in more than one formula."
The most widely used form of bleach, chlorine bleach, is used to whiten whites and disinfect around the house. Another type, oxygen bleach, is safe for colored laundry and can also kill germs. Use it to boost fabrics' brightness.
Applied straight from the bottle, chlorine bleach can damage fabrics and hard surfaces, so always dilute it first. Use 3 tablespoons of bleach per 1 quart of water to kill mold and mildew in the bathroom.
After a year, the active ingredient in chlorine bleach degrades, lessening its germ-fighting ability. And if you mix a batch of bleach and water together for cleaning, it will start to lose potency within just one day.
"I'm good for the garden too."
Thwart the spread of disease among plants by wiping the blades of garden tools with 2 tablespoons of chlorine bleach per 1 quart of water. Dry the tools to prevent rust.
"Fear me, kitchen nasties!"
A solution of 2 tablespoons of chlorine bleach per 1 quart of water will disinfect sinks and nonporous countertops. Never mix bleach with ammonia or products containing ammonia, like some household cleaners, because that can produce a hazardous gas.
"Not all fabrics love me."
To remove stains, soak bleach-friendly whites in 3 tablespoons of chlorine bleach per 1 gallon of water for five minutes. Bleach usually doesn't harm cotton, nylon, and polyester, but it's a no-go with silk, wool, and spandex.
Our experts: Nancy Bock, senior vice president, education, the American Cleaning Institute; Mary Gagliardi, senior scientist, Clorox; Dan Allan, M.D., Department of Family Medicine, the Cleveland Clinic