Corral Ironing Essentials With This DIY Storage Solution
Keep your laundry room free from clutter with a handy ironing station.
We're sorry, there seems to be an issue playing this video. Please refresh the page or try again in a moment. If you continue to have issues, please contact us here.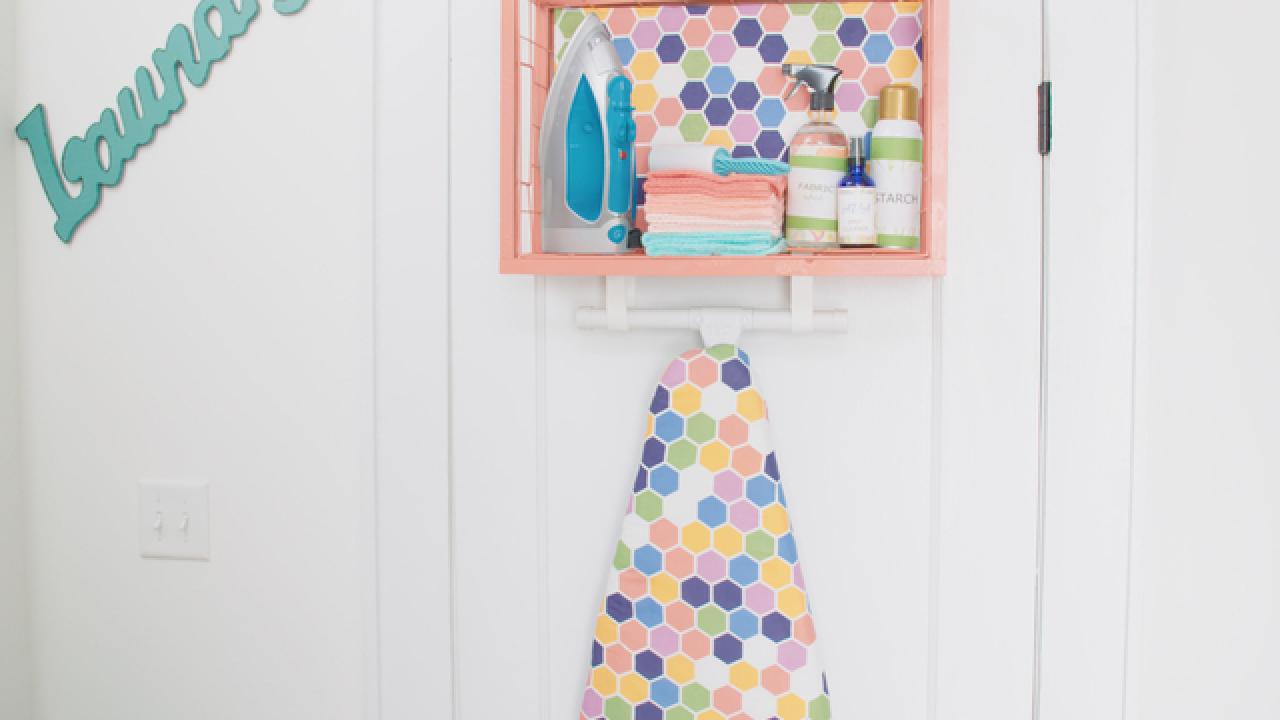 medium metal wire storage basket
spray paint (in desired color)
fabric (in desired pattern)
spray adhesive
white foam board
white hook-and-loop tape
(2) metal over-the-door hooks
1: Transform a medium metal wire storage basket with bright spray paint in your desired color. We used an eye-popping coral shade. Let the basket dry completely.
2: Cut a piece of white foam board to fit the bottom of the basket. Note: The bottom of the basket will be the back of the basket once it's hung.
3: Cut a piece of fabric to fit the foam board, making it one inch larger on each side.
4: Add spray adhesive to the back of the fabric, then gently attach to the foam board. Use additional adhesive to wrap the fabric's edges around the back of the board.
5: Add strips of hook-and-loop fastener to the top and bottom of the longest sides. This will make it easy to swap out your storage basket's "backdrop".
6: Attach your fabric board to the bottom (back) of the basket using hook-and-loop tape.
7: Add two metal over-the-door hooks to a door, then hang the basket. Adjust as needed. Note: It works best to use a basket with metal wire on the bottom and sides for this purpose.
8: Cut two strips of hook-and-loop tape to about 12 inches. Attach the strips to the bottom of the basket by looping them through the metal holes.
9: Hang the ironing board by its legs through each loop.
10: Use the hanging storage basket to hold your iron, starch spray, fabric refresher, spot cleaner, lint roller and any additional ironing supplies you want to keep on hand.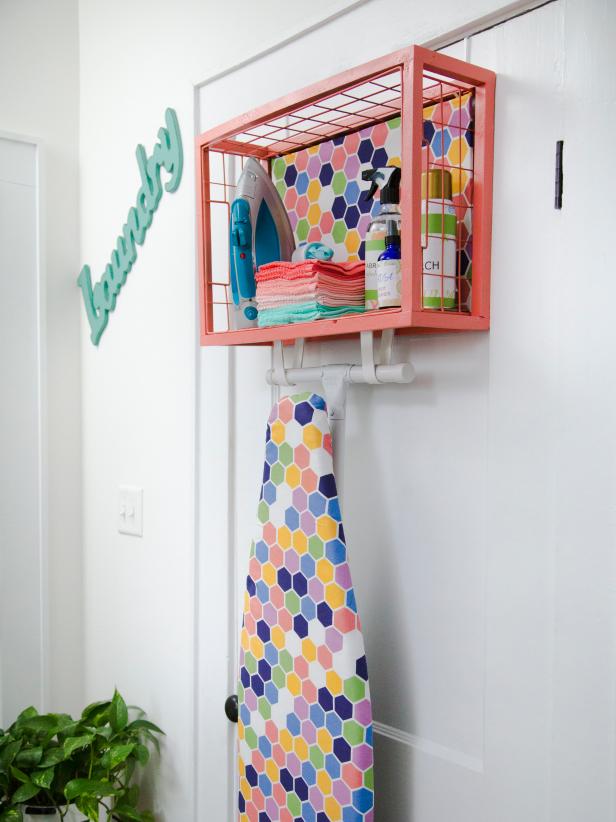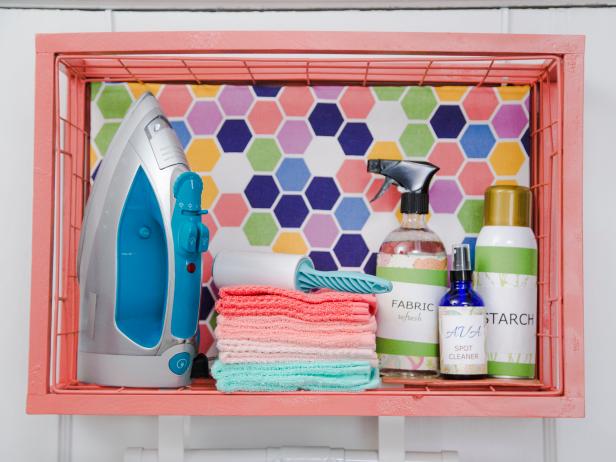 Stylish Laundry Room Organization
For extra organization and added style, mount a metal basket on the wall to create a shelf. Then, add a pair of straps below to store your ironing board. For an extra bit of glam, add material to the back side of the shelf that matches your ironing board.