Smelly Garbage Disposal? Freshen It Up With These All-Natural Cleaning Cubes
All it takes is two ingredients to make this DIY cleaner.
You know you have to clean the visible dirt and grime in your home, but sometimes it's easy to overlook the things you can't see. I'm talking about the garbage disposal: With all the food waste this hardworking device handles, there can be some nasty stuff lurking down the drain.
Luckily, there's an easy way to keep your disposal clean: vinegar and lemon ice cubes. They're a triple threat against a dirty disposal: The ice dislodges stuck-on gunk from the grinding elements, the vinegar disinfects and the lemon adds a fresh smell. Here's how to make them:
We're sorry, there seems to be an issue playing this video. Please refresh the page or try again in a moment. If you continue to have issues, please contact us here.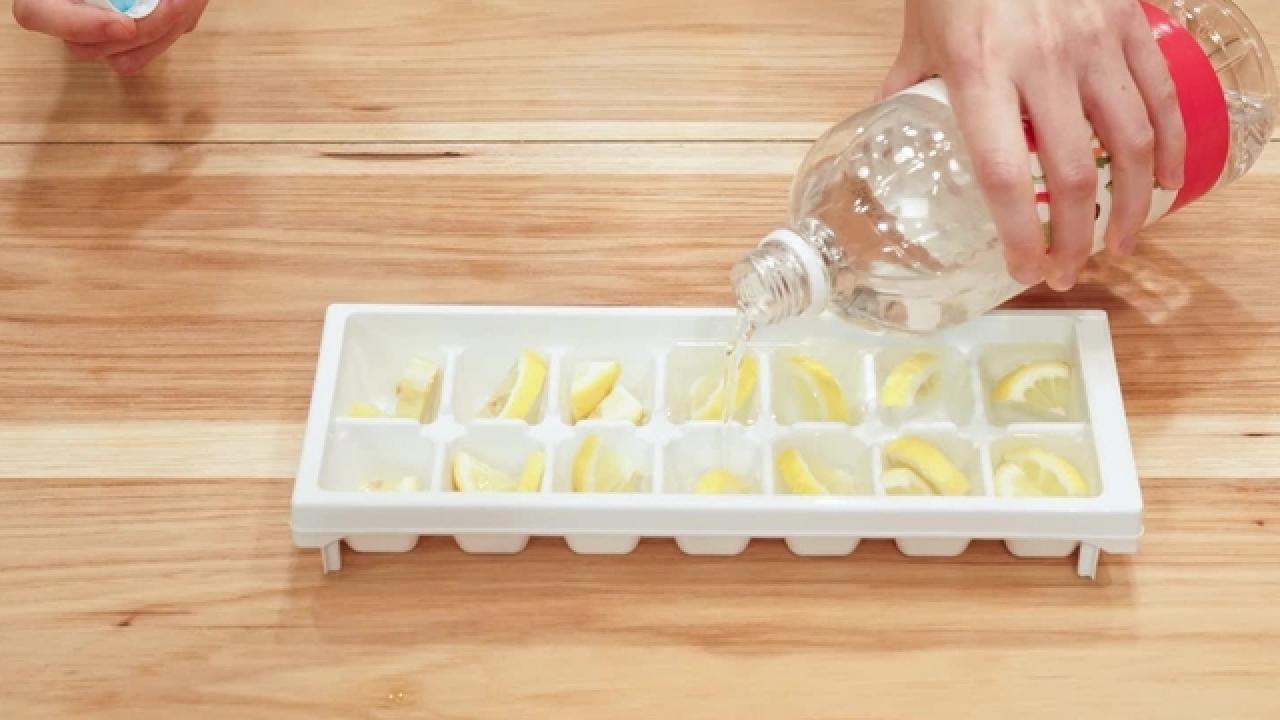 All you need to whip up these handy cubes is white vinegar, a lemon and an ice cube tray. Slice the lemon into small pieces, add one or two pieces to each ice cube mold, then fill the molds the rest of the way with vinegar.
Place the tray in a plastic zipper bag (to keep your freezer from smelling like vinegar), and freeze overnight. Once the cubes are completely frozen, you can unmold them and store them in a plastic bag to save space, if you'd like. Every few days, just run a handful of cubes through the disposal to keep stuck-on food and smells at bay. It's as easy as that!
Clean your drain for a fraction of the cost using pantry staples.