Get info and inspiration for subway tile backsplashes, and prepare to install a stylish and efficient backsplash in your home.
Subway tile kitchen backsplashes have been common in commercial kitchens forever, it seems, but now they are a staple of home kitchens. Many homeowners have chosen these efficient and stylish backsplashes for their kitchen designs.
Stylish and classic, the gorgeous subway tile backsplash trend is here to stay. But we have just the thing to set your kitchen apart.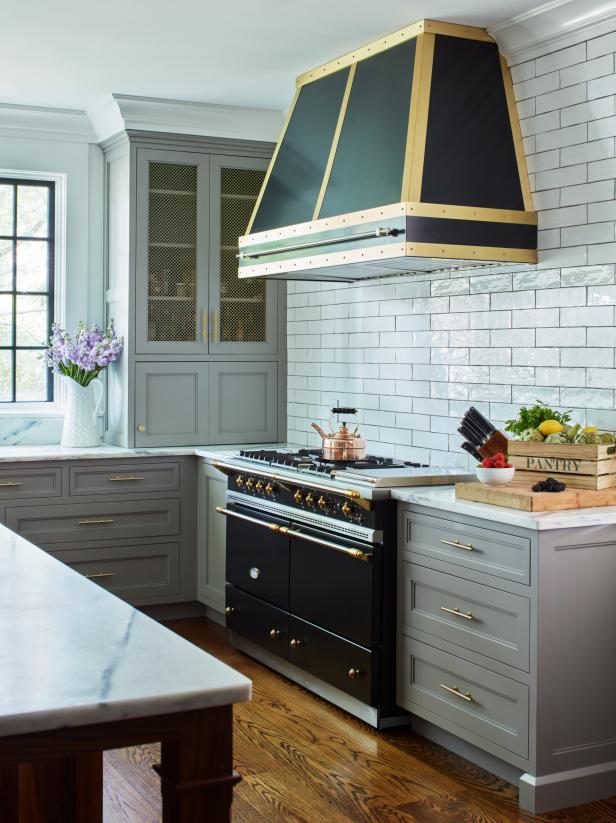 Chef Kitchen With Black Range
A stunning black 54-inch LaCanche range is spotlighted in this chef kitchen against a simple backsplash of white subway tiles. The matching 60-inch hood is custom made, graphite black with a brushed brass trim.
Subway tile gets its name from the look of the tiles in the New York City subway system, though those early tiles were actually made of white glass. Subway tile is by definition a rectangular, thick, low-fired, glazed ceramic tile, traditionally 3" by 6", though it comes in a variety of sizes for home use.
Explore 200+ beautiful kitchen backsplash ideas comprising all different materials, colors and designs.
The classic, understated look of subway tile is extremely versatile and can be incredibly inexpensive for a basic variety. It can also be paired with just about any kitchen style, from traditional to hyper-modern. Generally, subway tiles are small- to medium-sized and rectangular in shape. They're available from home improvement stores or tile specialty retailers, both online and in store, in a seemingly endless variety of materials, colors and textures. The versatility of subway tile has made it an extremely popular choice among homeowners, which has led to its wide availability in a diversity of styles.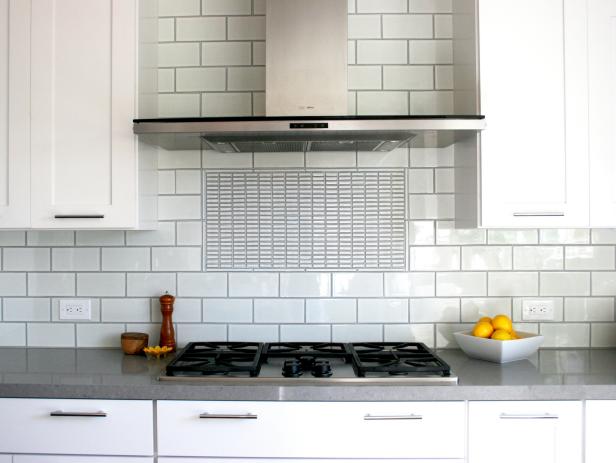 Stainless Steel Built-In Kitchen Range and Hood
A built-in gas stovetop sits beneath a matching stainless steel range hood in this stylish kitchen. Gray countertops, white cabinets and a white subway-tile backsplash round out the kitchen's contemporary look.
If you've decided that subway tile is the right style for your kitchen backsplash, your first task will be to determine exactly what tile material you want to feature. You can browse the available choices online or in-store, and you're likely to find that subway-style tile is available in just about any type of backsplash material, from ceramic to glass to marble, stone and high-end granite. Your personal style and desire to match or diverge from the overall style of the kitchen — in addition to the budget you've settled on for your backsplash project — will likely be the deciding factors here.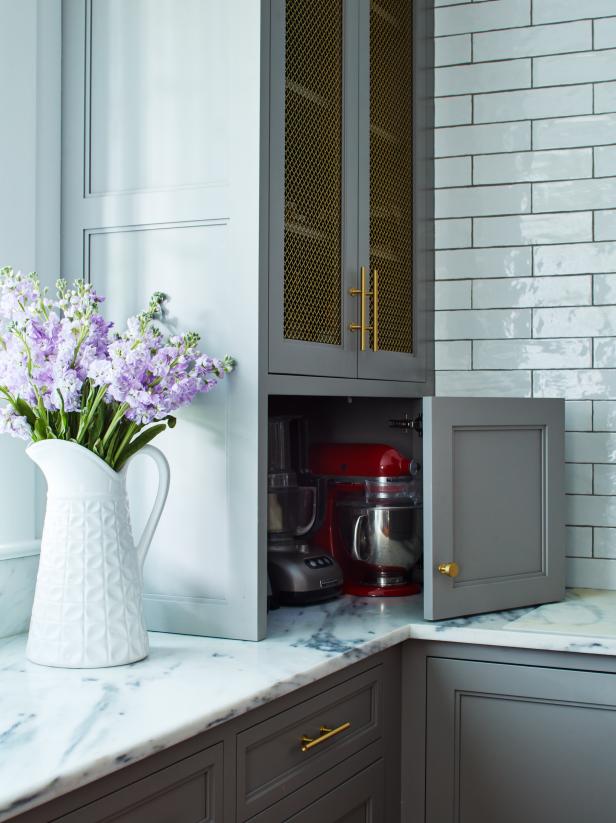 Kitchen Cabinet With Appliance Storage
To keep countertops clutter free, designers installed two tall cabinets in this kitchen to house appliances and other gadgets. Bi-fold doors open to the side, so no valuable storage space is taken up by retractable doors.
When you've determined what material you'll be using, it's time to figure out how much you'll need to source for your subway tile project. Measuring the surface area you need to cover to determine the square footage will give you this figure. In general, backsplashes cover the portion of a kitchen's walls above the countertops which will be most at risk from cooking or cleaning spatter. However, if your subway tile vision includes a grand execution that stretches from countertops to ceiling, go forth undaunted — there are no hard and fast rules for how much backsplash is too much.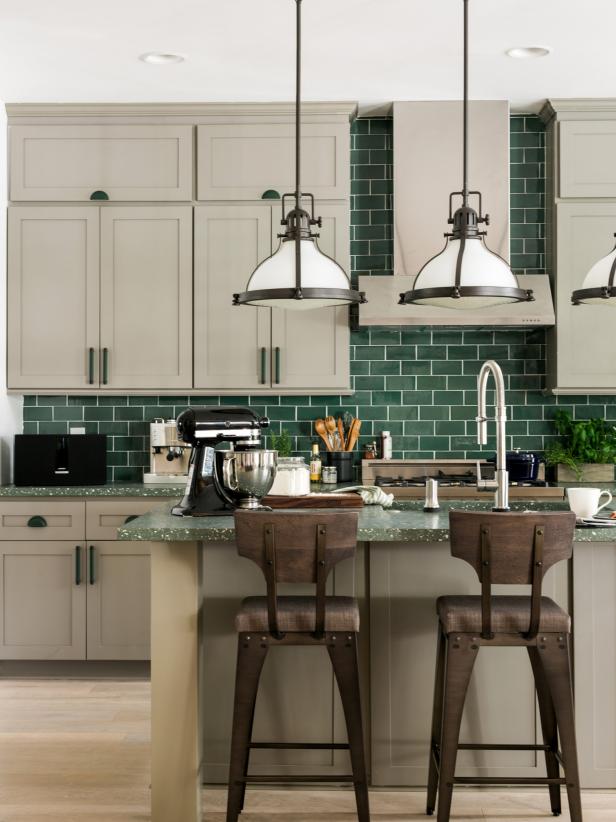 Beautiful Backsplash
The kitchen's eye-catching backsplash includes forest-green clay subway tiles with a white grout line in between for contrast.
Robert Peterson, Rustic White Photography
Almost as important as the style of subway tile you choose is the grout that will go between the tiles. In classic subway tile a gray grout is generally used, but the options in subway tile color and grout color are endless.
How to Install Subway Tile
Boost your kitchen's wow factor in a three-day weekend by installing a timeless Carrara marble backsplash in an updated subway tile pattern.
When you've determined the amount of subway tile you'll need for the project, it's installation time. Subway tile can be anywhere from extremely simple to extremely difficult to install, depending on the material you've chosen, the layout of the area and the pattern of the tile. If you're a novice when it comes to tile installation, you'll probably want to hire a professional to install your subway tile backsplash, especially if you are using an expensive material or applying a complex pattern like a chevron design. Alternatively, if you've got serious DIY chops or have installed backsplash tile before, you may want to try installing the backsplash yourself for a considerable savings.