Learn how to prepare a space that blocks water and moisture with these best practices.
When planning a basement renovation, the first issue that has to be addressed is moisture. "Every house is different, but guaranteed you will have some form of moisture in your basement," says Stephen Fanuka of Fanuka Construction.
Remedies can be as simple as rerouting or extending a drain spout, or as expensive as installing a perimeter drain. However extensive your water issues are, arm yourself with professional knowledge that will guide you through appropriate basement preparation.
Best Practices for Preventing Moisture Issues
"When you start a basement renovation, you want to inspect the foundation walls for moisture," says Pat Mignone of Solid Homes Construction, Inc. "Look for any efflorescence or white powder that's built up on the foundation and stone."
Moisture can be caused by warm air leaking into a cool basement through the rim joist, which is the board above the foundation wall that supports the floor joists and the sill plate. Gaps around the rim joist and sill plate are notorious air leaks.
The goal when sealing gaps is to create a barrier against water and air intrusion. If you decide to do it yourself, use an approved mortar or low-shrink sealant. When sealing around a cast-in penetration that has a sleeve, such as a gas or water line, seal the space between the service line and the sleeve.
We're sorry, there seems to be an issue playing this video. Please refresh the page or try again in a moment. If you continue to have issues, please contact us here.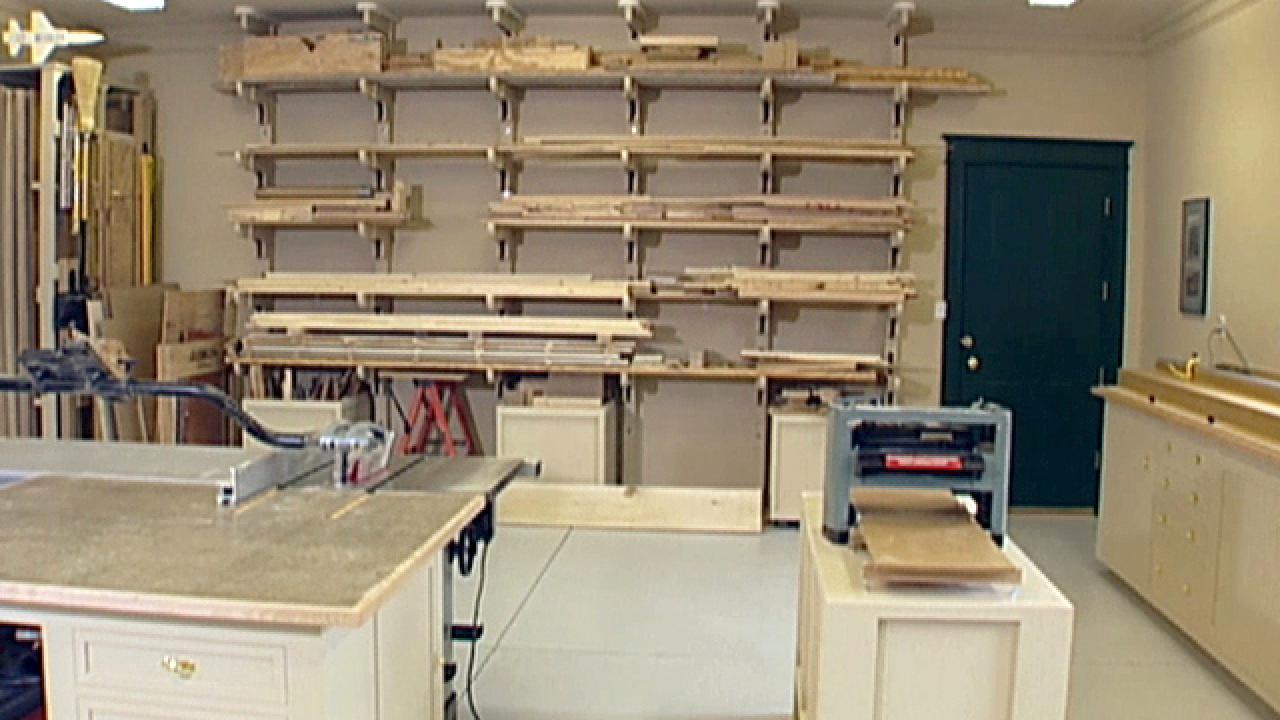 Insulate your basement. Some condensation issues due to humidity can be addressed with an automatic dehumidifier, but a better solution is insulating your basement.
Use foam tubing to insulate, as this will help keep condensation on cold water pipes from dripping. But don't do this alone. Also insulate and run the dehumidifier.
Add a perimeter drain. Whether you take on this project yourself or have a contractor do it, the drain will collect any rising groundwater and carry it away from the foundation.
Make sure the perimeter drain is protected from damage and clogging by surrounding it with gravel fill. In addition, use a pipe that has an integrated filter sock to keep out silt and clay soils.
Install sensors for monitoring. Water leaks can be detected before there's a problem with floor and valve sensors. Some sensors can turn off power and shut off leaky valves when they're tripped.
With many sensors and home control systems today, you can receive alerts if a sensor is tripped via text or email. Consult with an HVAC or custom electronics professional for these options.
Design landscaping correctly. "Being that the basement is below ground, go outside to see if the earth is sloped away from the foundation wall," says Diane Slovak of Innovative Concepts. "If it's done properly then you're in great shape. Otherwise, you're going to have to take up your shrubs and make corrections."
For proper landscaping, the top of the foundation should be a minimum of 8 inches above the soil to prevent moisture from damaging the exterior finish. Plants should be placed a minimum of 2 feet from the foundation and low enough in the soil so as not to direct water toward the foundation. Don't overwater the ground during landscaping.
Find out if your heating and cooling systems, plumbing, wiring and utilities are up to date and ready to serve your new basement space.