Glam Up Your Medicine Cabinet
With a few easy changes, transform your bathroom's medicine cabinet from drab to fab.
We all have that one drawer or closet that makes us cringe every time we look at it. For a lot of people it's their medicine cabinet. Most of us look into our medicine cabinet at least twice a day. It might even be the first thing your eyes see in the morning. In two hours and with $25 here's how to wrangle products and glamorize your medicine cabinet. This little change makes a big difference.
We're sorry, there seems to be an issue playing this video. Please refresh the page or try again in a moment. If you continue to have issues, please contact us here.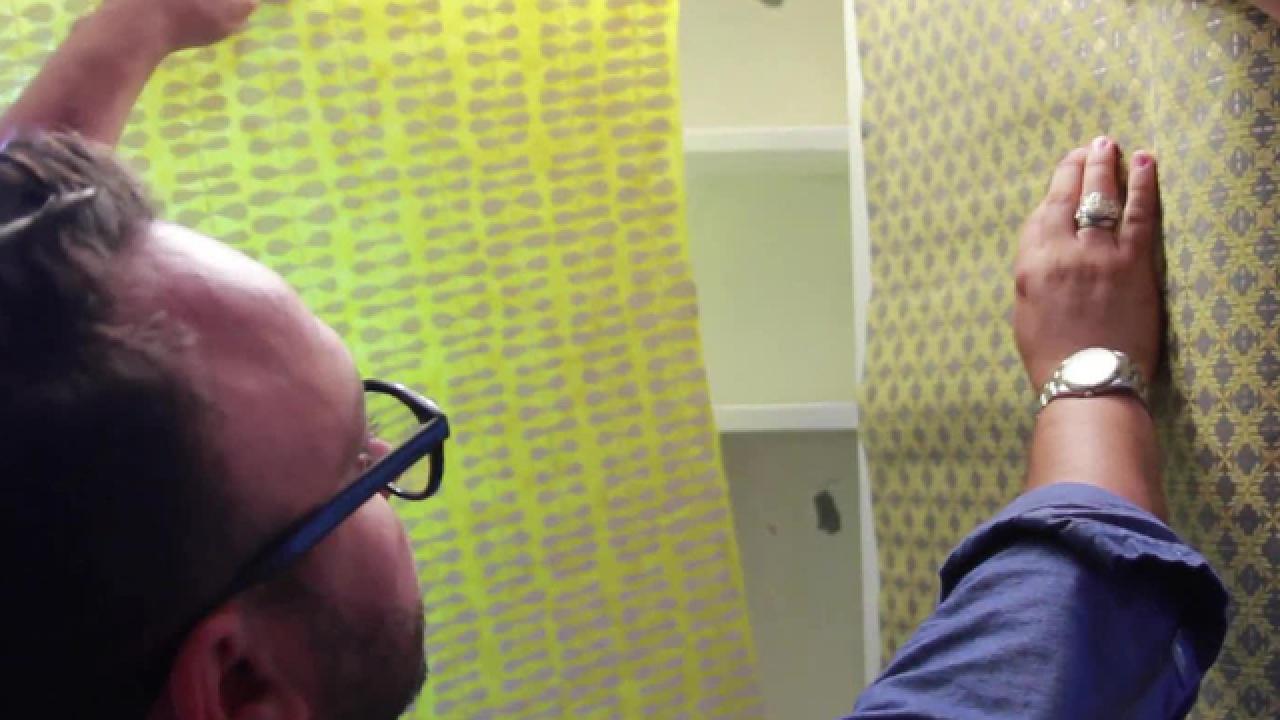 Get Started: Clean, Measure and Organize
Take every last thing out of that cabinet and scrub it down. We all have things in our cabinets that are strange and no longer welcome. Organize all of your products, jewels and hair things into two piles: stuff to keep & stuff to toss.
If you can't find an expiration date use your senses. If a moisturizer feels too tacky or smells funny, toss it.
Take measurements of the inside of the cabinet for the papers to line the back wall and door.
Go out and grab some gorgeous papers to line your cabinet. The fancy heavy wrapping paper at your favorite stationary store will work great, but you can also use wallpaper or contact paper for a more durable install. Cut your papers to fit the back wall spaces on the medicine cabinet.
Apply spray adhesive to back of paper. Press the paper to the back of the cabinet smoothing out bubbles along the way.
An easy way to add some glamour to your cabinet is to swap out your boring, plain doorknob for a fancy, stylish one. I got rid of this boring knob and replaced it with a pretty cut-crystal knob – backed by an old brass plate.
Now that your paper is secured, it's time to put up some magnetic strips. Depending on your medicine cabinet shape and personal preference you can place the strips on the back wall and/or on the inside of the door. Bobby pins will stick right to the strip.
One of my favorite tricks is using a picture hanging set to hang long, dangly earrings. I'm nailing up these picture hangers to corral to my favorite earrings.
Consolidating product into a smaller, prettier container is a quick way to save room and add elegance.
Don't Forget the Finishing Touches
Get a set of pretty matching towels and a great container. Then fold your towels into thirds so that you can't see any tags or binding and stack them in a container.
Your medicine cabinet and countertop area is super glam. Now when a guest sneaks a peek they'll be dying to get home to do the same.
Keeping the bathroom tidy is hard work. Tack up a love note to yourself or your partner in admiration of all your efforts. If you're having a party, leave a note that'll catch any peeping friends off guard.