Skip the Store-Bought Stuff: Make Kombucha at Home
It's easier than you think!
(3) swing top glass bottles
assorted fruits, spices and herbs
large pot
funnel
We're sorry, there seems to be an issue playing this video. Please refresh the page or try again in a moment. If you continue to have issues, please contact us here.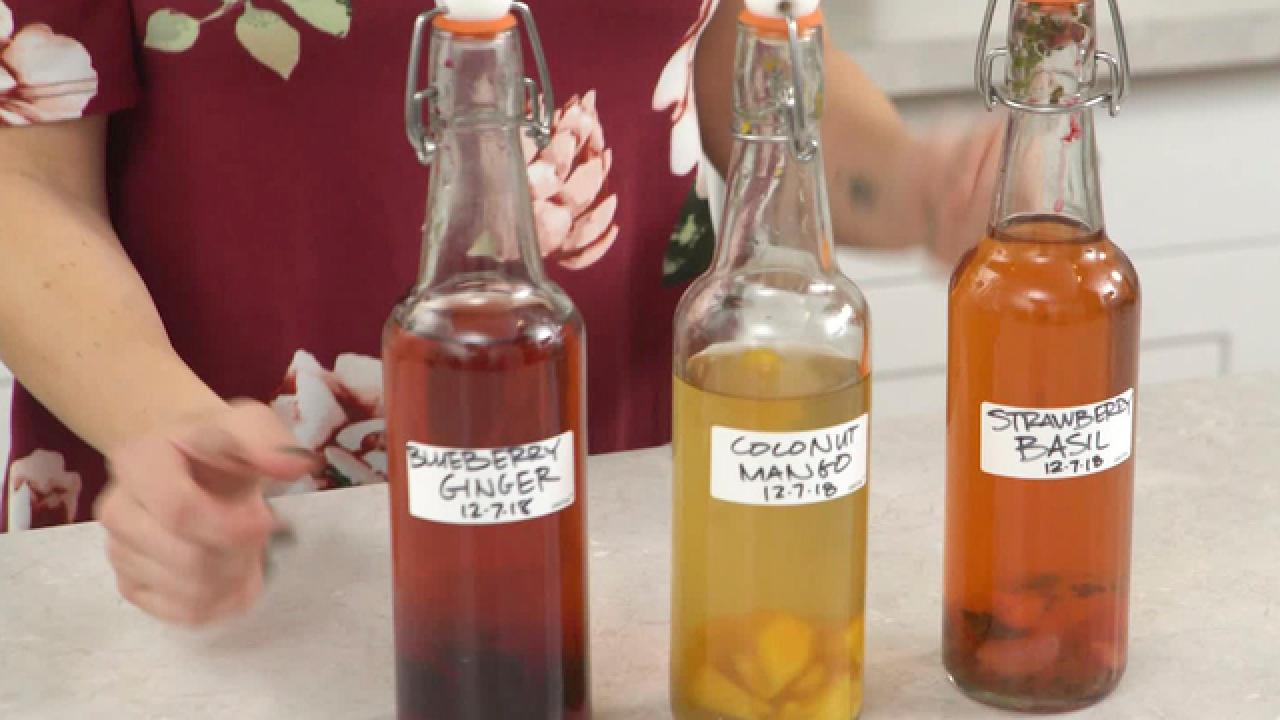 Bring 14 cups of water to a boil for five minutes.
Pour one cup of organic sugar into the pot of hot water. Stir and turn off the heat source once all of the sugar has dissolved.
Add eight green or black organic tea bags to the hot water. Steep the tea until it reaches room temperature, and remove the tea bags.
Pour Sweet Tea Into Glass Container
Add the sweet tea to a large, sanitized glass container.
Pour the scoby and starter liquid into the sweet tea, and label with the current date. Cover the top of the container with a cheesecloth or towel, and secure with a large rubber band. Store it in a dark, cool cupboard or corner of the room for 7 to 10 days, depending on how acidic you would like the brew.
After 7 to 10 days, dip a clean straw into the kombucha brew and taste test it for an acidity that is to your liking.
Using a knife, cut up fruits, herbs and spices to flavor however you'd like. Add your flavorings to the sanitized swing top glass bottles. Here, we've added strawberry basil, mango coconut water and blueberry ginger as flavor pairings.
Using a funnel, pour the kombucha brew into the swing top glass containers. Seal the rubber tops, and add a date label to each bottle. Place the bottles in a dark, cool cupboard or corner of the room for 2 to 3 days, making sure to burp each top daily to avoid too much fermentation pressure buildup. Place your swing top bottles in the refrigerator after 2 to 3 days to stop the fermentation process and enjoy!
Store Scoby for Later Use
Reserve 1 to 2 cups of kombucha brew in a glass container, and store for future use. Store in a dark, cool cupboard or corner of the room until you're ready to make your next batch of kombucha.