How to Dress up a Dated Dresser
Here's how you can recreate this impressive flea market flip from HGTV Magazine.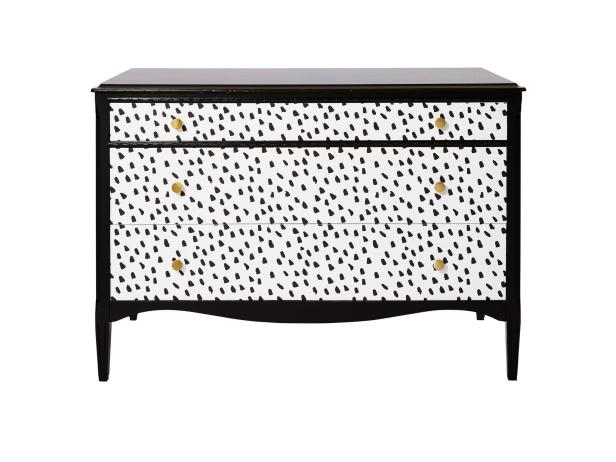 Flea Market Flip: Dressed Up Dresser
HGTV Magazine shares 6 impressive flea market flips.
Unscrew the old hardware and patch the holes with wood filler. Remove the drawers.
Paint the frame, and prime the drawer fronts and side edges. Let dry.
Stand the drawers next to one another faceup so they're touching. Cut enough wallpaper to cover all the drawer fronts, and adhere it with wallpaper paste. Let dry.
Use a crafts knife to slice through the paper, separating the drawers. Trim around the edges.
Drill holes in the drawer fronts for the new knobs, and screw them in.