Turn a Step Stool Into a Sensory Playground for Cats
Create the ultimate sensory playground for felines with brushes, fringe, jute and more.
We're sorry, there seems to be an issue playing this video. Please refresh the page or try again in a moment. If you continue to have issues, please contact us here.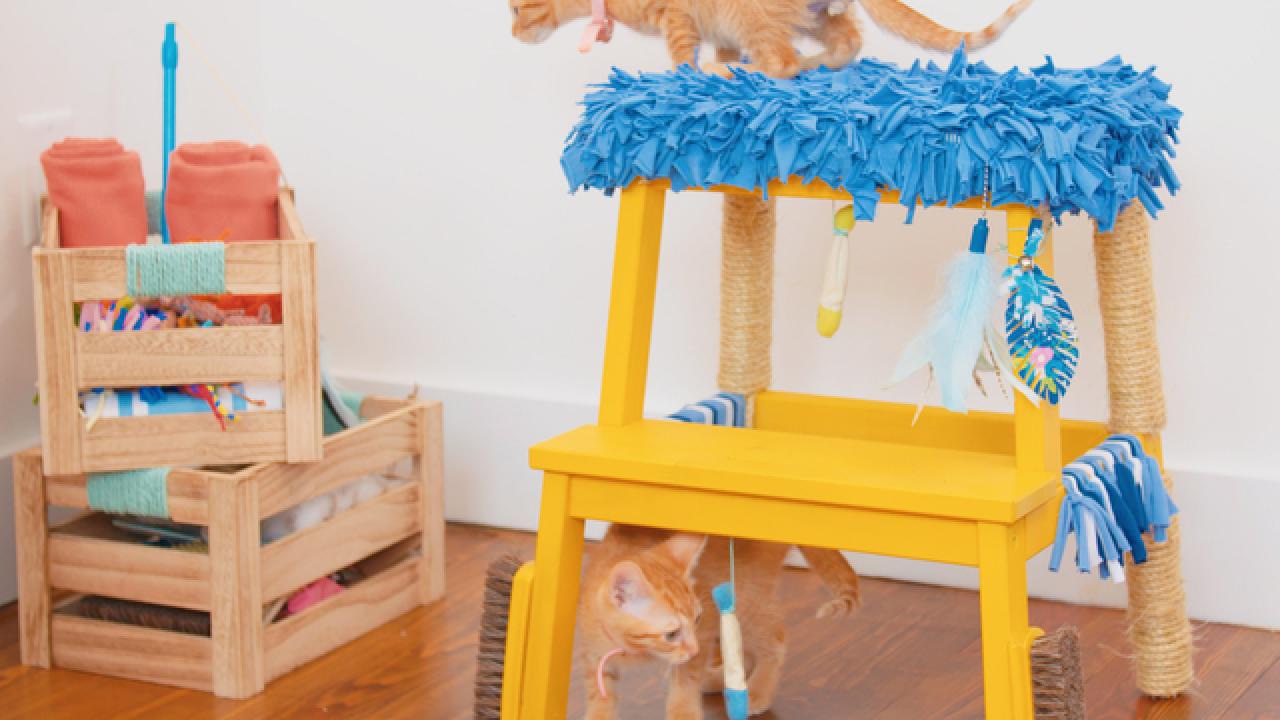 two-tier solid wood step stool
small shag rug
thick jute rope or twine
cotton embroidery thread
(2) boar bristle beard brushes
old t-shirts
assorted cat toys
scissors
staple gun
pet-safe adhesive/sealant
If your wooden step stool is unfinished and you want to jazz it up with a bright hue, make sure to use non-toxic, pet-safe paint. Do this step at least 24 hours before starting the condo transformation.
Create a comfy lounge spot by adding a small shag rug to the top step of the stool. Use scissors to cut the rug to size, then attach it to the stool with a staple gun.
Using pet-safe adhesive, attach a boar bristle brush to the front two legs of the stool.
Wrap thick jute rope around the back two legs, extending the rope to the top of the stool.
Cut two-inch-wide strips out of a soft, worn t-shirt. (You may need two or three t-shirts for this.) Then, double-knot the t-shirt strips around the side rails.
Use cotton embroidery thread to attach an assortment of cat toys to the stool. We used catnip-filled fish, feathers and bells to complete the look.