7 Back-to-School Crafts and Projects
Get into the spirit of the new school year with these great DIY projects.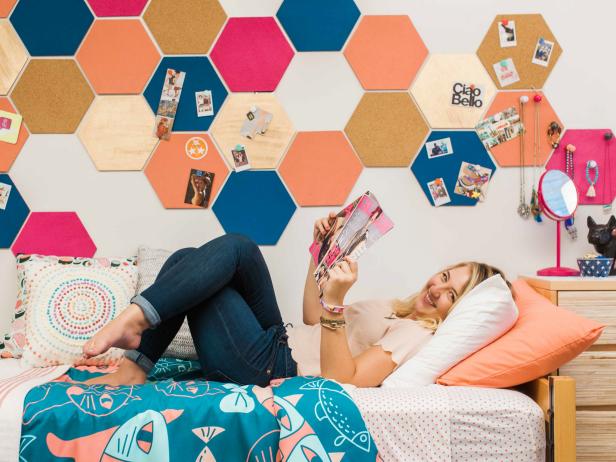 No Nail Dorm Decorating Featuring Painted Cork Hexagons, Turquoise Duvet Cover and Colorful Throw Pillows
Deck out your dorm room with stylish decor ideas that won't break the rules, like this wall of painted hexagon-shaped cork pieces, attached to the wall with removable adhesive strips. You can paint the cork in hues that compliment your color scheme. Placing them over the bed allows you take advantage of wall space and display pictures and personal items without taking up any counter space.
Jennie Andrews Photography