How to Turn a Tarp Into a Fun Party Game
Kick your tailgate or backyard parties up a notch with this fun-for-all-ages game you can make in less than an hour and that folds flat for easy between-party storage.
6x9 canvas dropcloth
metal ruler
pencil
permanent marker
sharp scissors
3 rolls duct tape (in team colors)
hole punch
heavy-duty twine or 1/4" rope
football
Draw 5 randomly spaced 18" squares onto the dropcloth (Image 1), then cut out each square with scissors (Image 2).
To prevent fraying and add team color, place duct tape around each square's edge, leaving a 1/4" overhang (Image 1). Flip dropcloth over and repeat on the other side, taking care to line up excess tape (Image 2). Alternate team colors as you make additional squares.
Assign Points to Each Square
Use a permanent maker to assign points to each square.
Add three 2" squares of duct tape about every 5 to 6 inches in the top left corner, middle and top right corner. Alternate the pieces of tape between team colors. Then, punch a hole at the center of each piece of tape.
Weave rope or twine through the holes across the top (Image 1), leaving about 5 feet of excess rope on each end. Knot excess rope around tree trunks, porch columns or any other sturdily anchored vertical object to suspend game (Images 2 and 3). Guests score points by throwing a football through the numbered holes (Image 4).
Flynnside Out Productions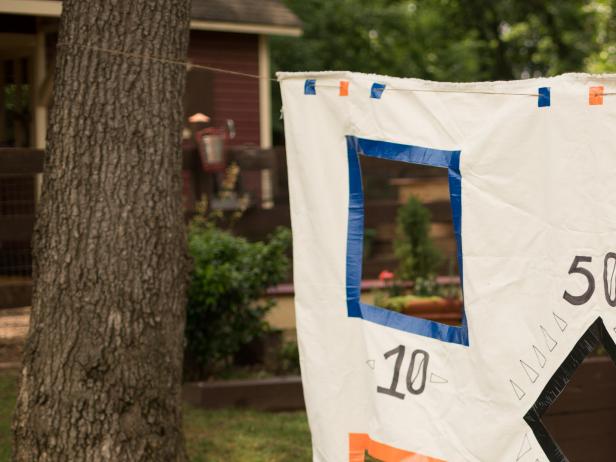 Flynnside Out Productions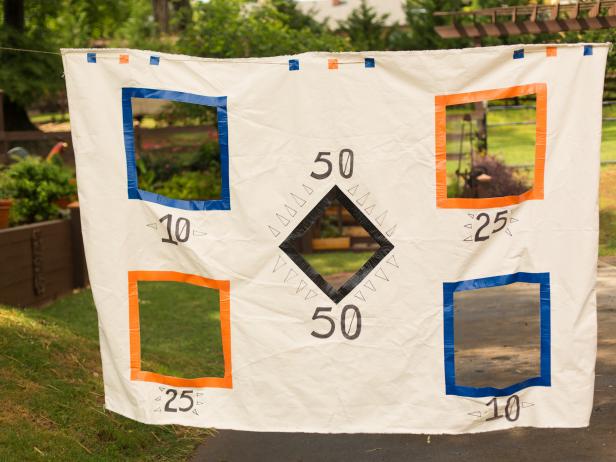 Flynnside Out Productions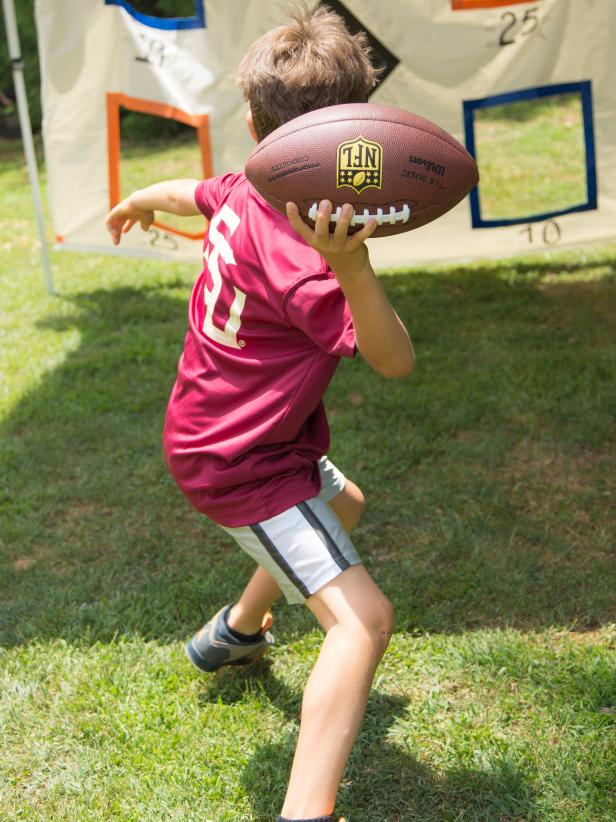 Flynnside Out Productions
More: Tailgate Party Tips
More entertaining tips
Throw a Winning Tailgate Party
02:23
Learn how to throw a tailgate party that will score major points.