The Best Washer and Dryer Sets on Sale Right Now
Score big savings on top-rated brands and machines.
Keep in mind: Price and stock could change after publish date, and we may make money from these links.
Big appliances are typically something you wait to buy in-store, but sometimes the deals are better online. Recently, we've seen some good deals pop up on washer and dryer sets. We've compared some units with good deals with top consumer reviews to create a 101 guide of the best washers and dryers for every need and functionality. Whether you're looking for energy-efficient appliances, a washer and dryer that can squeeze into a small space or you're on the hunt for the best budget-friendly appliances, we've found the right washer and dryer set for your home.
While both front-loading and top-loading washers can be energy-efficient, front-loading machines edge ahead as they use less water. They're really the MVP of washers and dryers, as these machines can also be stacked if you're short on space. Wayfair is currently selling this Samsung smart washer and dryer as a bundle for an even better deal. If you're wanting something top-of-the-line, this model has tons of bells and whistles, and it's even WIFI-enabled to send you alerts when the cycle is done.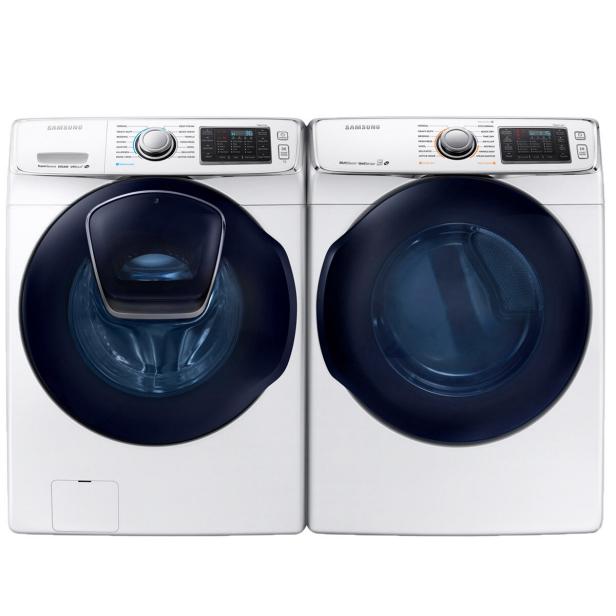 Buy It
I'm still a fan of old-school top loaders even though I have a fancy front-loading machine because water pools in the door. The water can cause mildew, especially if you can't leave the doors open to air out, so I have to constantly clean it. Top-loading washers are also better if you have limited mobility, as these machines don't sit so low to the ground. Best Buy has a great deal on the Samsung Activewash and matching dryer. The machines even have a fingerprint- and smudge-resistant exterior.
These may not be the most attractive appliances, and they may not have cool features like the internet, but they get the job done. And people love this washer. You can't argue with the more than 7,000 five-star reviews on The Home Depot's website. Plus, right now, you can score the set for less than $1,000.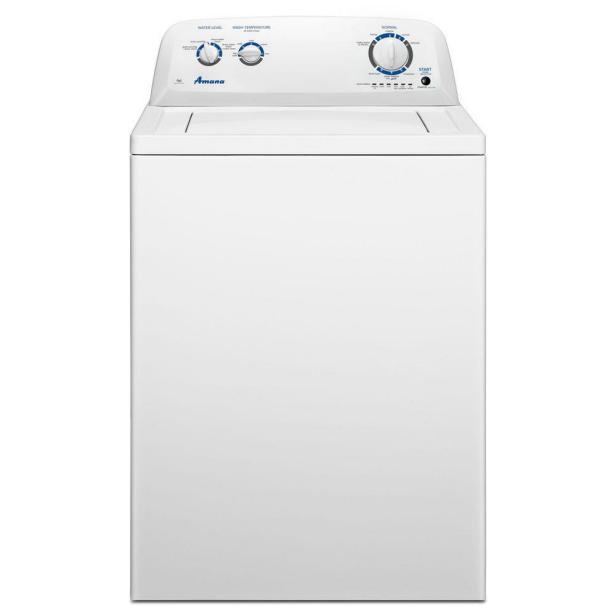 Buy It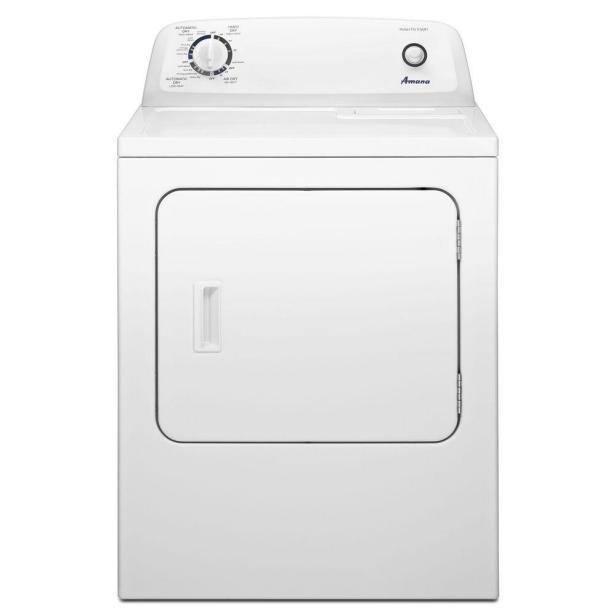 Buy It
Doing laundry for a big household? You need an extra-large washer and dryer to save yourself from infinite loads of laundry. Plus, you'll save water and energy. This silver pair from Maytag promises to "move mountains of laundry" and features a "Sanitize" cycle that removes 99.9 percent of household bacteria, so it's perfect for washing sports gear, rugs and pet beds, too.
If you don't have a dedicated mudroom or laundry room, you can also set up your washer and dryer in the kitchen, but chances are you won't want to give up too much space that could be used for kitchen appliances or storage. A compact washer and dryer is a great compromise for shared spaces, and this set from Bosch rates really well among consumers and professionals.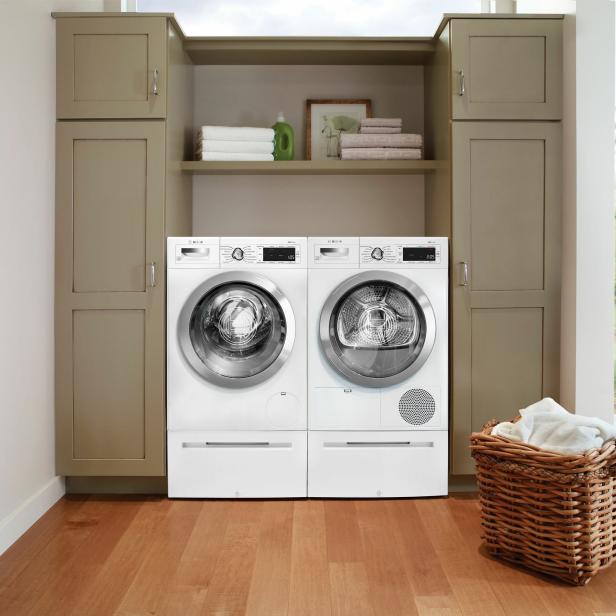 Buy It
Every square inch counts in a small space, and compact machines might still be too big for a small apartment or condo. Stackable washers and dryers, however, shore up a lot of space and can be tucked into a corner or in a closet — though make sure the closet door is vented. You can buy this washer and dryer duo together as a set at The Home Depot.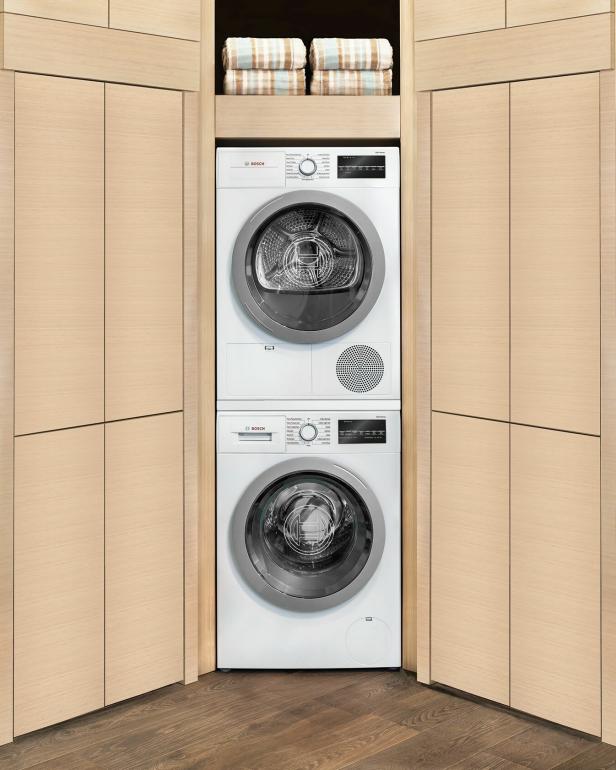 Buy It
More Top-Rated Home Appliances