What Color Should You Paint Your Front Door?
It's not just about your home. It's about you and how you want to be viewed by the world. With so many options in paint, almost any color family can look good on your front door if you pick the right hue. So before we talk about the style and color of your house (more on that in the results), let's talk about you.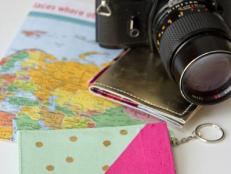 Doing a little traveling? Keep track of your bags easily by painting a custom polka-dot design on your luggage tags.