Paint It Black: Inspiration and Tips for Bold Interior Doors
Bold, black paint can turn even the most basic builder-grade closet doors into architectural statements. See how to make a black door work in your own interior space.
Out with the old, in with the bold. For the past few years, designers have been upping the trim and molding game with coats of bold, black paint. Now, black interior doors are having a moment. The deep saturation of the color enhances portals that range from basic builder grade to architectural beauties, so this is a trend we're fully embracing. Here are some tips on how to do black doors in your own home.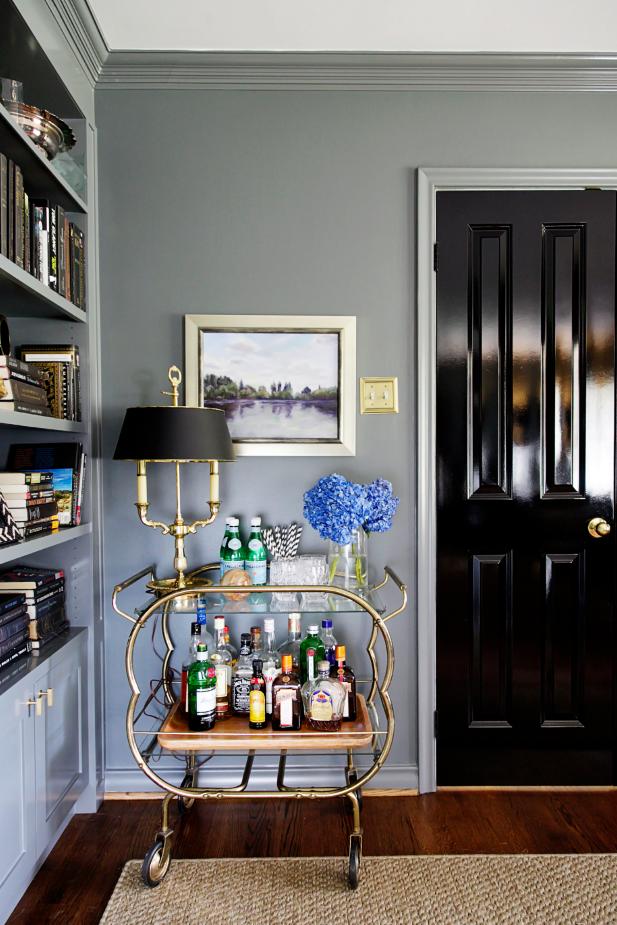 Elegant Bar Cart in Traditional Home Office
Classic and glamorous, this gold bar cart is both functional and stylish. Glossy black doors contrast against the soft gray walls of this traditional home office and sitting room.
If your room doesn't get much light, opt for a high-gloss or semi-gloss paint finish for your black door. The sheen will reflect what light is in the space, making it seem brighter. A glossy finish pairs well with metallic furnishings and accents.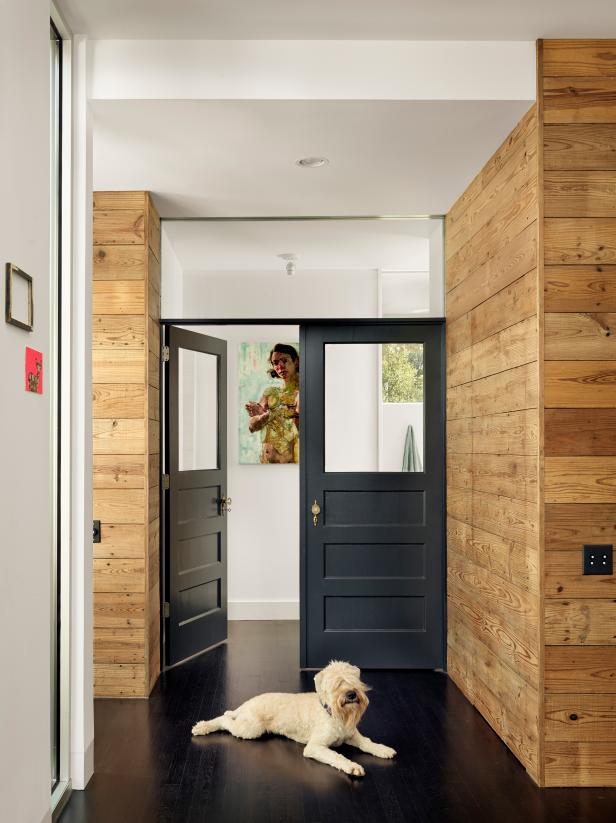 Master Suite with Antique Black Doors
Black antique doors break up the wood walls and lead into the master suite. A glass transom brings in light and fills the space above the doors.
Hugh Jefferson Randolph Architects
Conversely, if your room is white or draws a lot of light, a matte finish is a better option. Matte black also provides an earthier vibe so it matches up well with wood paneling.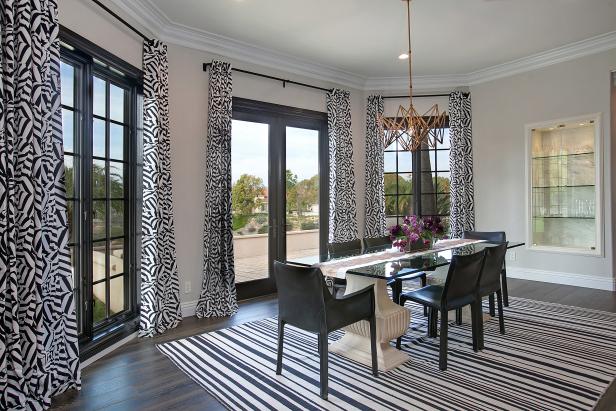 Black and White Transitional Dining Area With French Doors
Several sets of French doors allow easy flow from the dining area outside for al fresco entertaining. They also fill the space with natural light.
Jackson Design and Remodeling
If you're looking to make a statement with a black door rather than a statement, bring in black-and-white accents to balance the color throughout the room.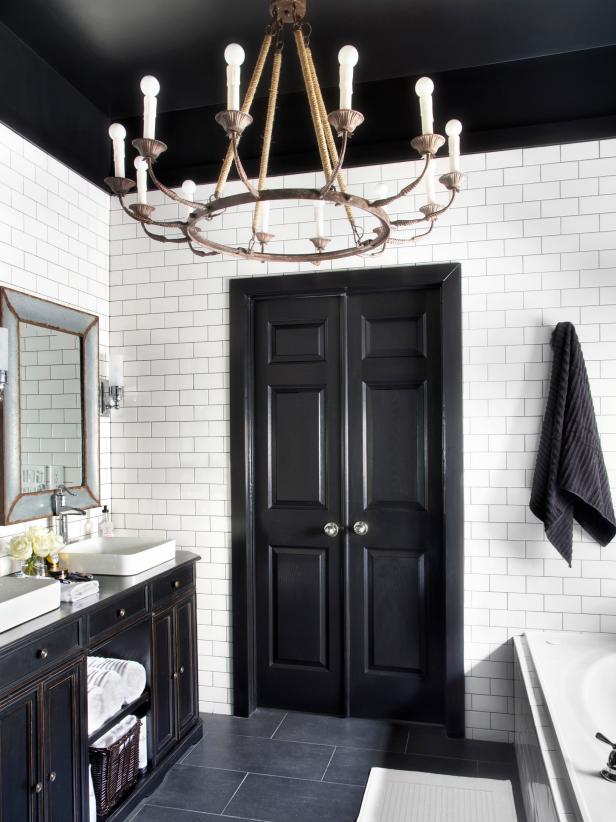 Timeless Bathroom in Black and White
Designer Brian Patrick Flynn transformed this contractor-grade bathroom into an elegant, classic space strictly using shades of black and white. White subway tile walls, black porcelain tile floors and an aged iron chandelier all enhance the room's timeless appeal.
Another way to balance a black door is to paint the ceiling or remaining trim, too. This technique works well in small spaces with crisp, white walls.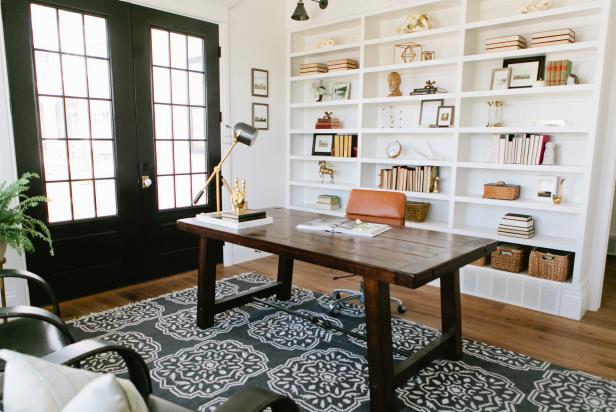 Home Office With Updated Farmhouse Style
This bright, transitional home office in a modern farmhouse features beautiful white built-in bookshelves, black French doors for lovely contrast and a dark-stained farmhouse style desk. A burnt orange rolling desk chair and gold accessories add to the stylish space.
French doors are a great place to start with a coat of black paint. The color creates contrast around the window panes, highlighting the architectural beauty of this style.