10 Beautiful Historical Homes You Can Rent on Airbnb
Airbnb is full of rentals with storied pasts. From schoolhouses and firehouses to the former homes of famous people, we've rounded up some of the most interesting historic stays in the U.S.
Keep in mind: Price and stock could change after publish date, and we may make money from these links.
When you book a vacation rental, the atmosphere of the place can elevate the vibe of your whole trip. Staying in a place with character over a placeless hotel room makes your trip a much more immersive experience than just coming back to any old bed to sleep in at the end of a day of exploration.
These Airbnbs have storied pasts. Designed by famous architects, once inhabited by famous writers or architects or formerly used as schoolhouses, firehouses or military trains, each one is as unique as the historic figures who've walked their halls.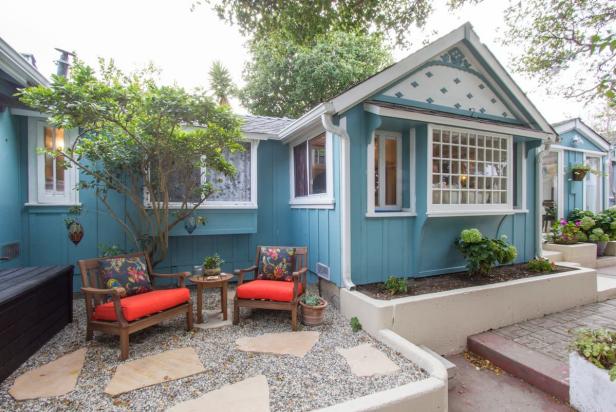 This adorable cottage in Pacific Grove, Calif., was once owned by author John Steinbeck. It's a cozy space and intended to be a writer's getaway and has a private outdoor exclusive to guests in the cottage. The minimum stay is 30 days and the cottage books up quickly, so act fast if you hope to plan a writer's retreat here for fall.
Book It
The Legacy Building in El Paso, Ill., once was home to quite a few different businesses, from a post office to a barbershop. The host has created several beautifully restored suites in the building, with tons of their original historic charm. Check out her additional listings to see other available rentals in the building and save time to book a tour of the whole property.
Book It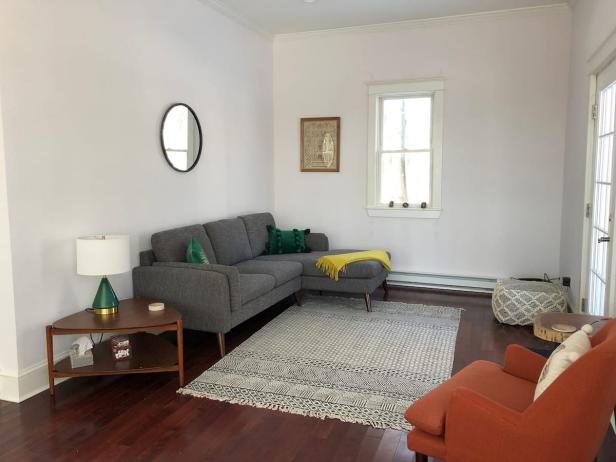 This former schoolhouse was built in 1849 and turned into a home in 1951. Today, it's a great basecamp for exploring the scenic Catskills.
Book It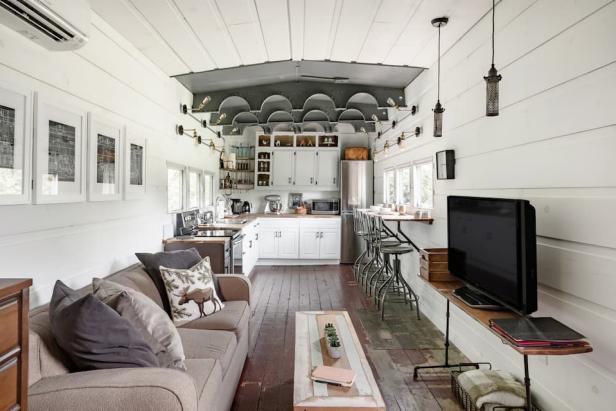 This train car in Maryville, Tenn., once served as a kitchen car in a WWII military train. Now, it's a gorgeous studio, featuring a fold-up desk, sweeping windows and an outdoor area with a grill and fire pit.
Book It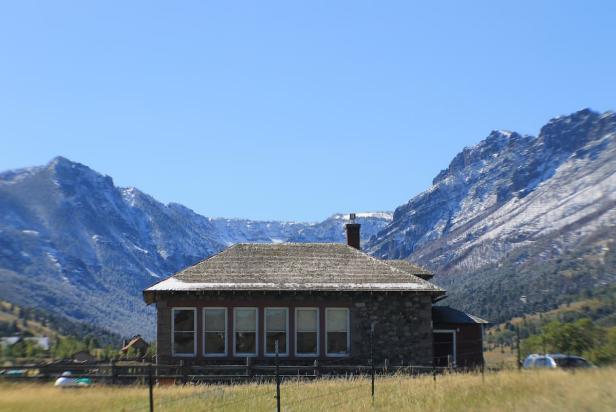 Steal away to this former schoolhouse in Emigrant, Mont., for stunning mountain views around the Tom Miner Basin. The school was built in 1900 and has been renovated into a cozy cabin-like getaway. The property is only about half an hour away from Yellowstone, so it makes a great basecamp for National Park exploration.
Book Now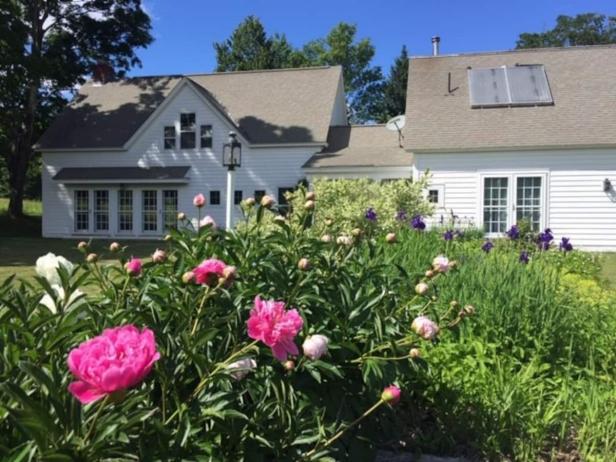 This two-bedroom home with gorgeous views of the Berkshires in western Massachusetts has previously been a tack room, a tavern and a one-room schoolhouse. Head here for a relaxing weekend in the mountains and soak up the sun in the property's hammock.
Book It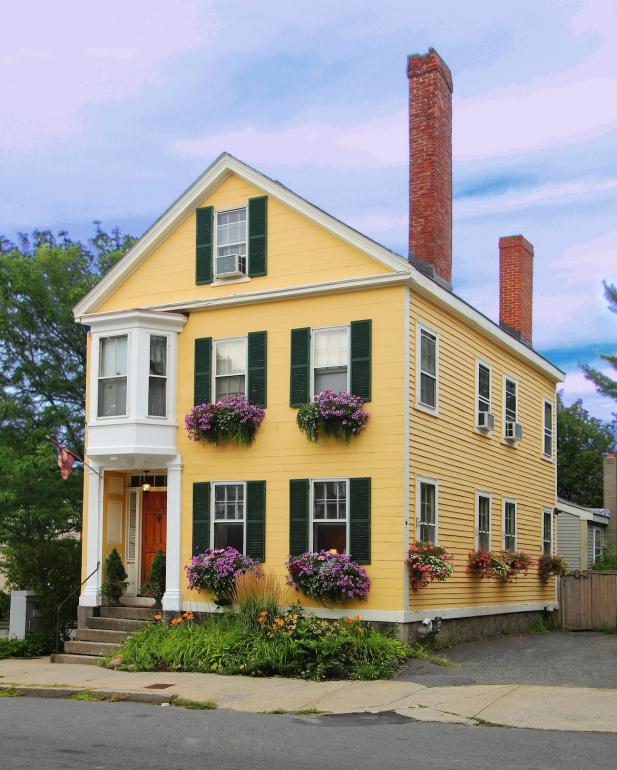 If the idea of sharing a home with a ghost or two intrigues you, look no further. The owner of the Henry Derby House in Salem, Mass., says this 1838 home built for a tailor says he has plenty of stories as evidence the home is haunted. There's room here for up to 10 guests in the house's five bedrooms, so bring a friend or two to share in the paranormal.
Book It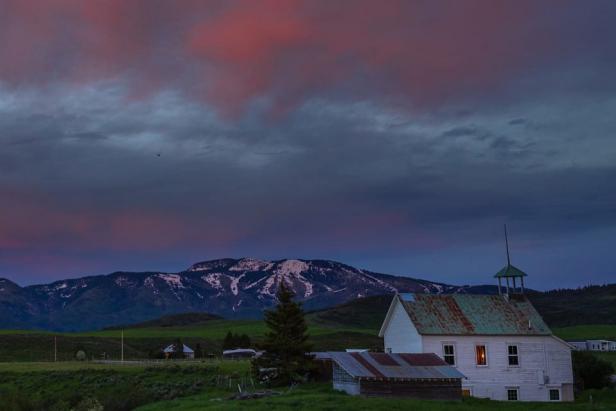 This restored former schoolhouse from the 1900s has kept around all the fun parts of school without forcing you to do any homework. The large, open living room has built-in chalkboards your kids will love to draw on. The property has stunning views of the Yampa Valley and easy access to skiing, hiking and other outdoor pursuits.
Book It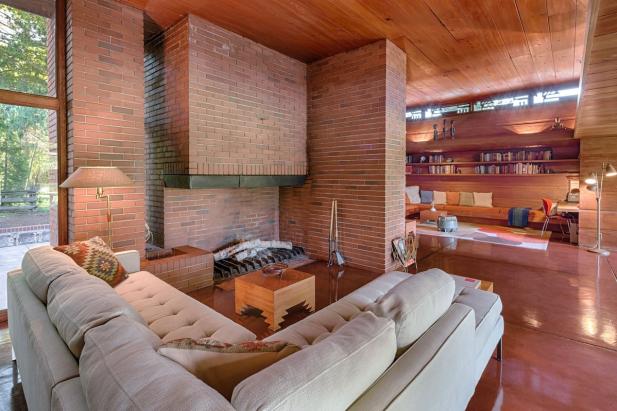 Famed architect Frank Lloyd Wright designed this home in Two Rivers, Wis., more than 80 years ago. It's exceptionally well-decorated with vintage touches like antique phones, typewriters and radios that give the four-bedroom home a big dose of nostalgia. The home is just a mile from Lake Michigan, so be sure to bring your beach gear if you visit in warm months.
Book It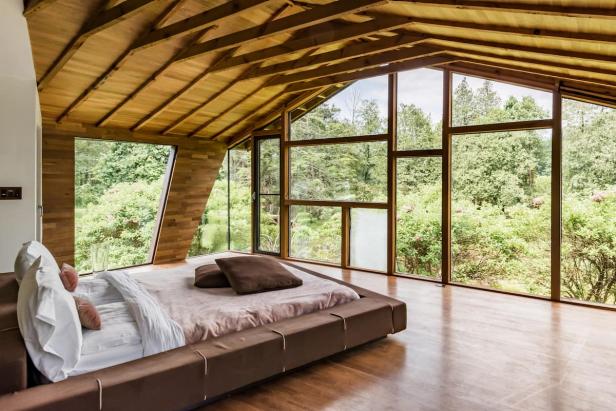 American realist painter Reginald Marsh's family estate is a gorgeous corner of Woodstock, N.Y. This eclectic three-bedroom home has whole walls full of windows. Steal away here for your own upscale artist or writer's retreat and some social distancing from your cell phone. The property is beautifully landscaped and has a fire pit you can enjoy under the stars.
Book It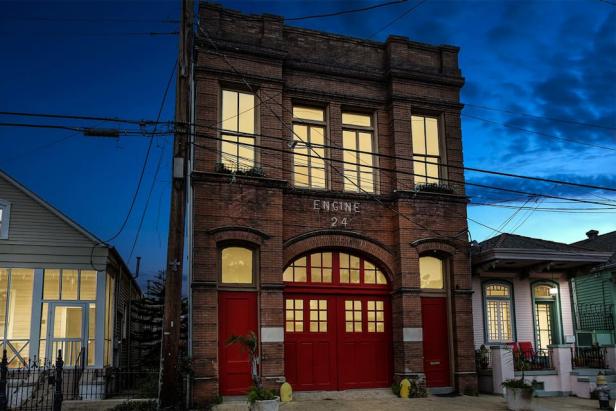 Planning a getaway with extended family or friends for later this year? There's room for all of you in this historic firehouse near the French Quarter of New Orleans. With seven bedrooms, seven bathrooms and two separate living areas, there's plenty of space for 14 guests.
Book It