What It's Like to Live in an Urban Home
If you love being where the action is, look for convenient living in a city's downtown area.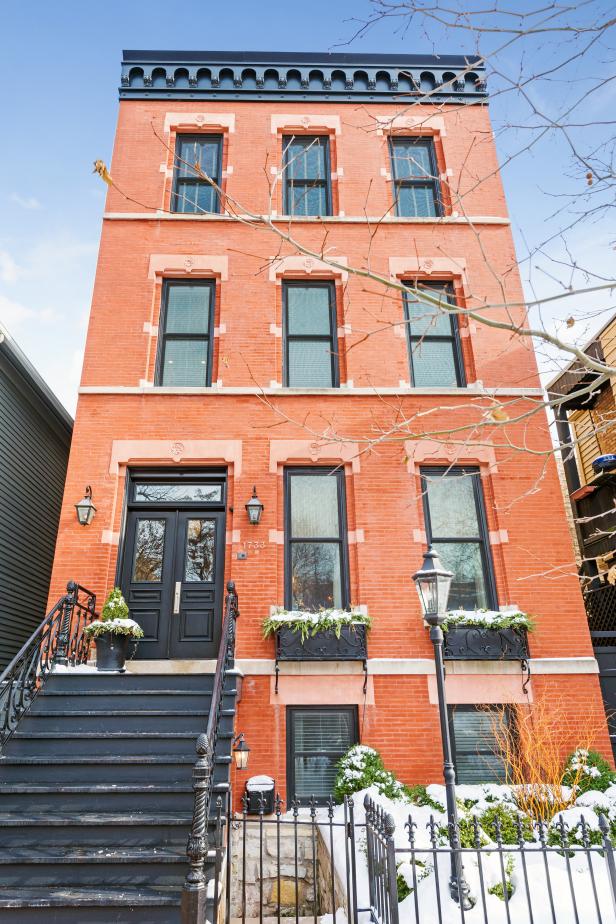 Red Brick Urban Exterior of Chicago Home With Black Home Components
Black stairs, windows and double doors are accented in the red brick of this beautiful Chicago home. The bold colors of the architecture shine against the white snow and clear blue skies of Chicago.
Baird & Warner, a member of Luxury Portfolio International
For the hip home seeker who longs to be near great food and culture, neighborhoods in a city's downtown area hold a nearly irresistible attraction. The "urban core" typically has a higher crime rate and less favorable schools than the suburbs, but many downtown areas across the country are undergoing a revitalization of sorts, as cities invest in projects and amenities to attract new residents. And as more people look for alternatives to long commutes and urban sprawl, homebuyers are flocking to the urban core.


Professional writer Toni Kamins has owned a co-op in Manhattan's trendy West Village for 16 years. "What I most appreciate is the constant availability of just about anything you want," she says. "I know I miss that when I go out of town." In a centrally located urban neighborhood, you can typically walk or take a bus, taxi or subway to restaurants, bars, shops, museums, libraries and parks -- not to mention use public transportation or your own two feet to get to work each day.
Homes in the urban core can be skyscraper apartments, converted lofts in old warehouses, spaces above operating businesses, row houses, brownstones -- if someone can build it, someone else will figure out a way to live in it. Neighborhoods often vary widely in demographic and socioeconomic development, sometimes even from block to block. Bob Eychner, a real estate broker and owner of Eychner Associates, Inc., in Greenwich Village, remembers trying to sell homes in a very different West Village in the early 1980s. "I can vividly remember the last block of West 12th Street," he says. "I'd drag customers over there to try to sell them something. There was a banner up that read, 'Hookers and johns beware! We are taking your license plate number.' So I trumpeted the strong neighborhood watch system. Sometimes it worked, sometimes it didn't."
But the West Village experienced a fairly common phenomenon for cities: a series of historical landmark designations began to prohibit old buildings from being torn down and new high-rises from going up, preserving the neighborhood's architectural character. This move eventually attracted buyers and crime rates fell. "We moved to the West Village because it's charming," Kamins says. "It's sort of got a small-town feel within Manhattan. It was, at one point, a lot quieter than other parts of the city."
Climbing Popularity -- and Prices
Trouble is, urban core neighborhoods by nature have defined geographic limits, so it's difficult to keep a great little spot all to yourself. "In the last eight to 10 years, this area has become white-hot," Kamins says. "It's absolutely ridiculous. We get a lot of TV and movie crews -- Sex and the City was always filming here." Demand for such unique space can attract crowds and everything that comes with them: noise, congestion and skyrocketing prices.
"Prices are nuts," Kamins admits. "We paid high prices 16 years ago for this place but nowhere near what they're paying now."
Cost of living in the urban core is a major issue to consider, because the real estate market there may not reflect what's going on in other parts of the country -- or even other parts of the same city. "The average number of days on the market for homes in Manhattan has increased in the last year," Eychner says, "but our inventory has not increased." Translation: prices aren't rising as fast as they were, but they're rising. In vibrant cities, someone will always covet access to great spaces.
Living downtown can sometimes mean getting rid of your car and all the expenses it entails, but the savings can be more than offset by steep mortgages, monthly condo or co-op fees, and increased living expenses. "Co-op and condo fees in Manhattan generally run anywhere from $1 to $4 per square foot per month, depending on the level of service provided by your building," Eychner says. (In smaller cities, fees tend to be less than $1 per square foot.) "You should also budget for more expensive restaurants. And if you do have a car, parking can be insane."
In smaller metropolitan areas, core neighborhoods often feature a diverse selection of properties with a wide price range. But be advised that in a given neighborhood, converted lofts and condominiums may arrive long before the amenities do; you may buy into the urban aesthetic but end up waiting a few years for jobs, restaurants and shops to follow your lead.