Don't Try to Make the Hard Sell
Leaving your home during showings is the best way to help it sell.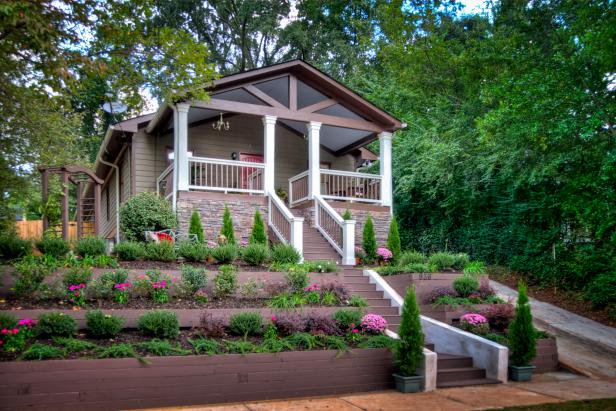 Why Curb Appeal Matters: 10 Curb Appeal Tips From the Pros
First impressions are everything -- at least when it comes to selling your home. According to the National Association of Realtors, 63 percent of homebuyers will drop by after viewing a home they like online. What will they see? The home's exterior -- including the front entry, yard, driveway and sidewalk -- should serve as a snapshot of what's to come when potential buyers enter your home, says Caroline Wilkes, owner of Caroline Wilkes Interiors on Long Island. Read on to learn 10 ways you can wow homebuyers from the curb.
No one knows your home better than you, but that doesn't mean you should stick around to show it to buyers. Most experienced real estate agents advise sellers to leave their home when it's being shown to prospective buyers and during open houses.
Buyers need to critically examine a property before they can decide to buy it or not. It's difficult for most buyers to talk frankly with their agent about a listing if the seller is home. Showing off your "flea market find" cabinets probably won't get the house sold, and it could keep the buyers from looking at the qualities of the home that are particular to their need. An agent knows what their client is looking for and will highlight those features, so leave the showing to them.
There will be times when leaving the house is out of the question. In such cases, make yourself scarce. Walk your dog around the neighborhood, swing on the porch swing or work in your home office.
Even though you may enjoy entertaining, try to keep home life simple while your house is on the market. Don't plan big events and children's sleepovers at your home. Taking the family out for dinner can provide a nice break, especially if buyers want to see your house after work.