3 Wintry Wreaths Worth Making for the Holidays
We're "foaming" at the mouth for these DIY wreath designs.
We're sorry, there seems to be an issue playing this video. Please refresh the page or try again in a moment. If you continue to have issues, please contact us here.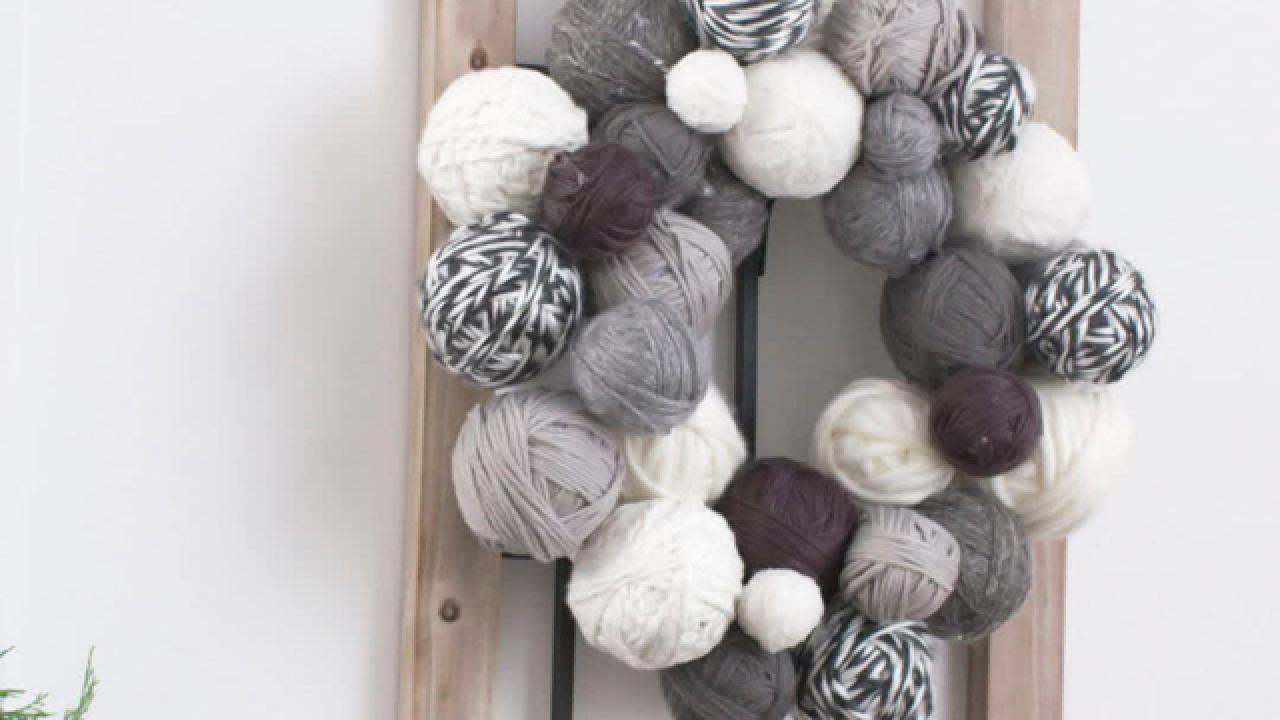 Wreaths are a timeless way of decorating for the holidays, but just like the holiday season, wreath trends come and go. This year, instead of shelling out more money for a wreath that will be out of style by next season, make your own using cheap materials in no time at all!
Begin by wrapping a foam ball with yarn. Place a dab of glue on the ball and secure one end of the yarn to the glue. Wrap the ball with the yarn until the foam is no longer visible and fasten using another dab of glue. Repeat with different sized foam balls and assorted, color-coordinated yarns until you have enough balls to cover a foam wreath form. Secure the yarn balls to the wreath form with toothpicks and hot glue to achieve the festive holiday wreath you've been looking for.
Lay a foam wreath form out on a sheet of craft paper. Using toothpicks and hot glue, attach an assortment of different sized foam balls to the wreath form starting with the largest size and working your way down. In a large bowl, combine faux snow with large disco glitter to create the perfect wintry mix. Coat the entirety of the wreath with spray adhesive and use a large spoon to sprinkle the snow mixture throughout. With a small paintbrush, brush away access, and your snowy wreath is ready to be displayed.
Start by cutting different colors and patterns of fabrics into thin strips. Fully wrap foam balls with the fabric strips, using hot glue to hold the fabric in place. Attach the balls to the foam wreath form using toothpicks and hot glue. In no time, you've crafted an adorable holiday wreath you can hang wherever you need a dose of festive cheer.