12 Coffee Hacks You Need in Your Life
Get your hack on for National Coffee Day.
There are coffee people, and then there are coffee people. And often, coffee people turn into coffee people given some time. But, I digress. September 29 is a day for all the caffeinated souls to unite and celebrate those lovely, magical beans together and what better way to celebrate than learning new tricks to add to your java belt? Whether you want to make tastier iced coffee, learn how to recycle leftover coffee grounds or find the two-second cure to a bitter brew, you've come to the right place.
Are you an iced coffee addict? Watch, and learn.
3 WAYS TO USE COFFEE GROUNDS
Homemade Coffee-Scented Soap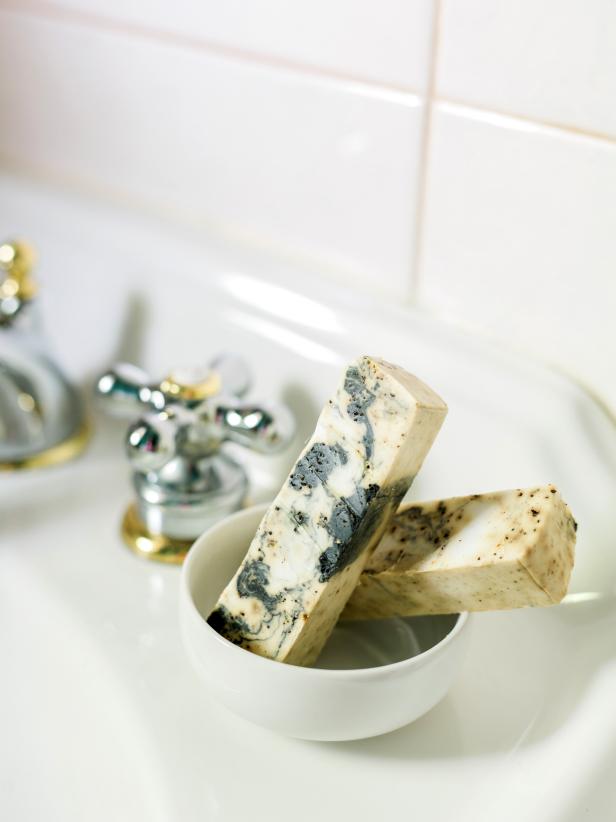 Coffee Grounds Soap Bar
Use your leftover coffee grounds to make homemade coffee-scented soap. In addition to adding a contrast of color, the coffee grounds aid in exfoliation.
Flynnside Out Productions
Leftover coffee grounds make for delightfully scented homemade soap. The grounds will also provide exfoliation.
That's right — your garden can benefit from your coffee habit. Leftover coffee grounds can lower soil pH, fertilize plants, deter pests and feed the worms. Learn more here.
Use coffee grounds and pumpkin puree to enliven your looks. Our homemade scrub will give your face that I-just-had-a-cup-of-joe glow.
3 WAYS TO STEP UP YOUR COFFEE GAME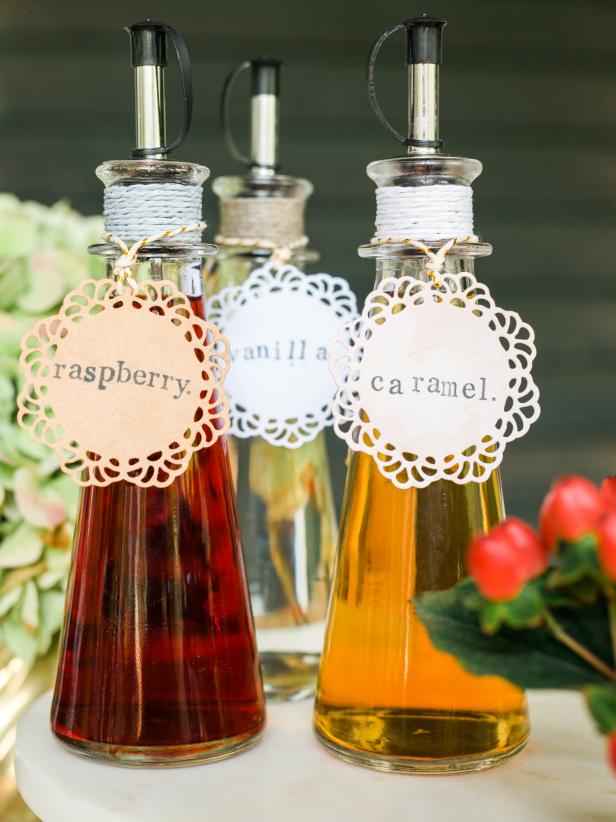 Coffee Syrups
For that friend who prefers a more flavorful coffee experience, gift them with coffee syrups from your grocery store's coffee aisle. Pour the syrups into oil pourers from a craft store and label the bottles for a more personal touch.
Flynnside Out Productions
Make your daily coffee a bit more gourmet with homemade syrups. Simply stir two cups of sugar into two cups of water over low heat. Once the sugar dissolves, add in any flavor you'd like. Caramel sauce, vanilla extract, peppermint extract or smashed berries work well. (Be sure to strain out any berry chunks.)
Try an App Designed for Coffee Lovers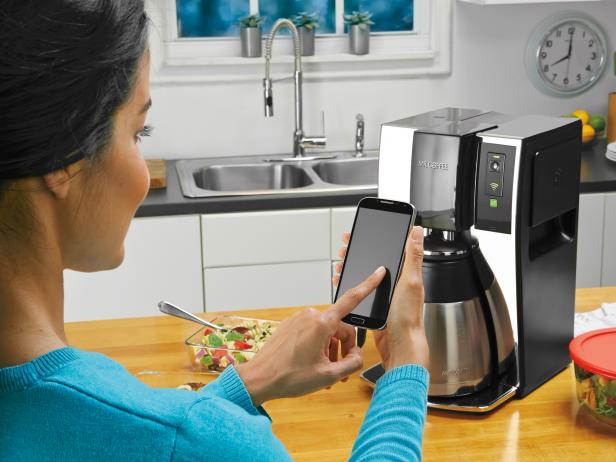 Mr. Coffee 10-Cup Smart Optimal Brew Coffeemaker
Almost as good as having a butler, the Mr. Coffee 10-Cup Smart Optimal Brew Coffeemaker from Belkin has WeMo connectivity, so you can start your morning coffee from the comfort of bed. Use a smartphone and the WeMo app to schedule up to a week's worth of brewing plans. The coffeemaker is compatible with Apple (iOS 7.0 and higher) and Android (4.0 and higher) devices, as well as non-morning people.
There are tons of apps out there designed for people just like you. (I'm assuming if you've made it this far, you view coffee as liquid gold.) Try one of these 10 options to perfect your java routine.
Add Coffee to Your Smoothie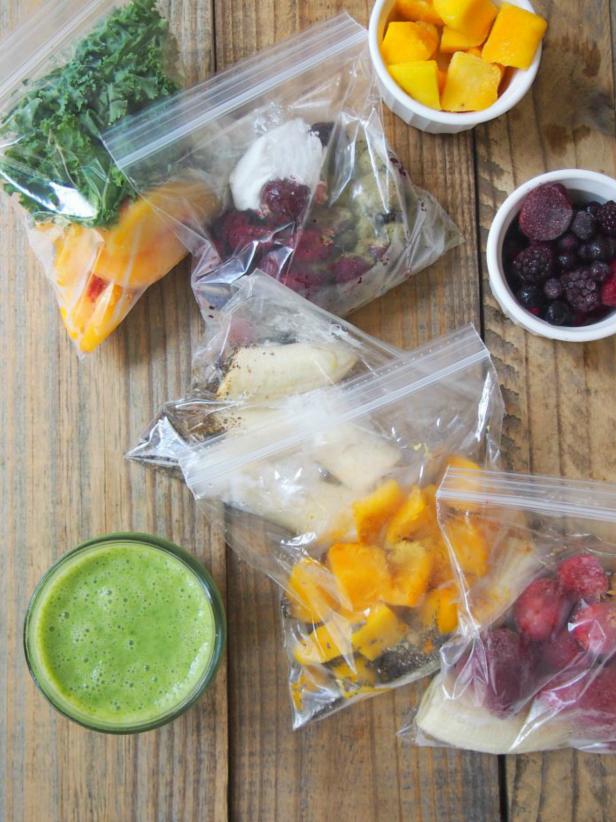 Healthy Make-Ahead Breakfast: Freezer Smoothie Bags
No need to chop in the morning when you create custom smoothie bags to keep in your freezer. Just pop the ingredients in, add 1-1½ cups liquid and blend. Your morning smoothie prep just got cut down from 15 minutes to two minutes. Get the recipe >>
3 WAYS TO FIX COFFEE MISHAPS
Hey, it happens. Next time you're left puckering your lips, add a pinch of salt to your cup. Seriously, it works!
You know those beloved coffee mugs that have seen one too many sunrises? The ones with the permanent coffee rings left in the bottom? Great news: they can be salvaged! Simply sprinkle enough baking soda to cover the bottom of your cup, and add a bit of water to create a paste. Grab a brush or a rough sponge, and get to work. Your cup should look as good as new with a little elbow grease.
Don't burn your hands. Make an adorable DIY coffee sleeve with an old sock or flannel shirt, instead.
End the morning frenzies with these tasty, nutritious, make-ahead breakfast recipes created by registered dietitians.