3 Beach-Themed Snacks Your Kids Will Dive Into
Summer is full of fun in the water and sun! Help fuel that summer fun with these nutritious beachy snacks that are sure to brighten your kiddos day.
We're sorry, there seems to be an issue playing this video. Please refresh the page or try again in a moment. If you continue to have issues, please contact us here.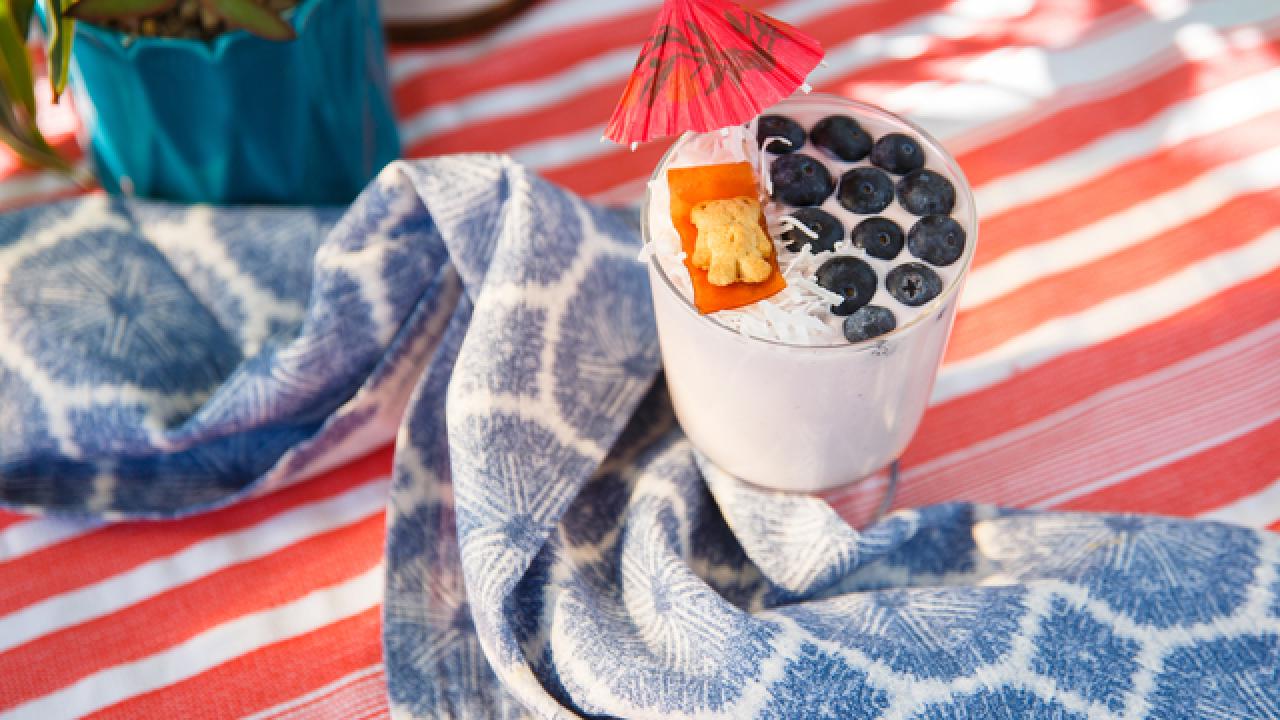 Whether you're looking for a nutritious snack to take along to the beach, or you're hoping to bring a little bit of the beach to your home, these three simple dishes are sure to deliver. Forgo the chips, sodas and ice cream (okay, maybe just a little ice cream), and opt for these nutritious pops of color on your plate!
CRABulous Red Peppers and Hummus
Wash and remove the top from two red bell peppers. Remove the seeds, and cut one pepper into long, even slices. Leave the other whole. On a plate, spread hummus outward from the center to create a mounded sand effect. To assemble the crab, place the second pepper in the middle of the hummus with the open side down, and create legs by lining the strips evenly around the body. Using toothpicks and two olive slices, add the final touch: a pair of crazy crustacean eyes. This summertime snack is a wrap.
Beach-Bum BlueBEARy Yogurt
Begin by filling a small glass with blueberry Greek yogurt. Top the yogurt with blueberries on one half and shredded coconut on the other. Cut a small rectangular piece of an organic fruit strip, and lay it out flat on the coconut. Position the bear graham cracker on the fruit strip beach towel, and don't forget to garnish with a cocktail umbrella to keep this little beach bear from getting too golden.
Start by cutting a banana in half from top to bottom. Place the two halves curved away from one another on the center of a plate. Slice each banana, and garnish the bottom of the plate with granola or your favorite cereal to create a sandy foundation. Adorn the tops of the bananas with palm branches and coconuts by cutting two kiwis into five wedges each and garnishing them with blueberries. And of course, you can't forget that bright summer sun. Place half of a clementine between the two palm trees, and voila!