Buttery, nutty Mexican wedding cookies are perfect for any festive occasion, especially the holidays.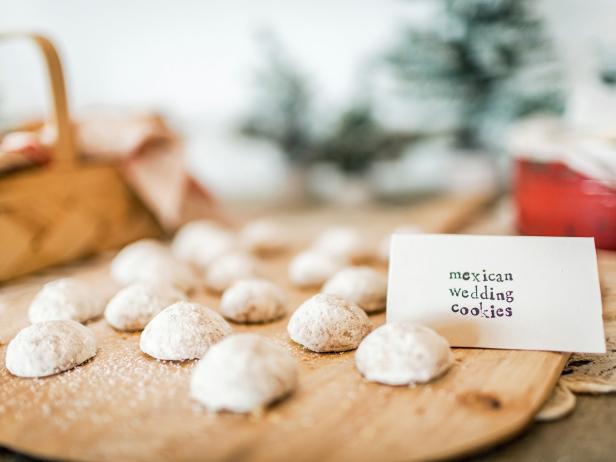 Mexican Wedding Cookies
An all-time favorite, Mexican wedding cookies are a buttery, nutty cookie perfect for any festive occasion. Blanket in a snowfall of powdered sugar, then set out on a tray for guests to grab freely.
1 cup (2 sticks) unsalted butter, at room temperature
1/2 cup powdered sugar, plus more for coating baked cookies
2 teaspoons vanilla extract
2 cups all-purpose flour
1 cup toasted pecans, finely chopped
1. Preheat oven to 350 degrees F.
2. In bowl of an electric mixer, beat butter until light and fluffy.
3. Add 1/2 cup powdered sugar and vanilla, and beat until well blended.
4. With the mixer on low, beat in flour.
5. Gently fold in pecans with a spatula.
6. Divide dough in half, then form each half into ball and wrap in plastic.
7. Chill in refrigerator until cold.
8. Working with half of chilled dough at a time, use floured hands to roll a tablespoon-sized piece of dough into a ball.
9. Arrange balls on parchment-lined baking sheet, spacing 1/2-inch apart.
10. Bake cookies until golden brown on bottom and just pale golden on top (approximately 18 minutes).
11. Cool cookies 5 minutes on baking sheet, then roll in additional confectioners' sugar to coat.
12. Transfer coated cookies to rack and cool completely.