Holiday Card Etiquette 101, Plus What to Do If You Missed the Deadline
Find out the must-know manners and three ways to spread holiday cheer, just in the nick of time.
Fact: Tradition denotes that one should order Christmas correspondence 2-3 weeks prior to Thanksgiving. That's right people. We're talking taking photos in red and green turtlenecks by early November. Another rule of thumb? You should mail cards as early as possible, but not more than one week before Thanksgiving.
Moment of truth: I can't be the only person blindsided by the Turkey-day clout with Christmas cards, right? If you're feeling a little stressed by the revelation (read: SO BEHIND), no need to get your tinsel in a tangle. I've got the definitive rundown on must-know holiday card etiquette, plus a few tricks for spreading holiday cheer if you missed the deadline for cards this year.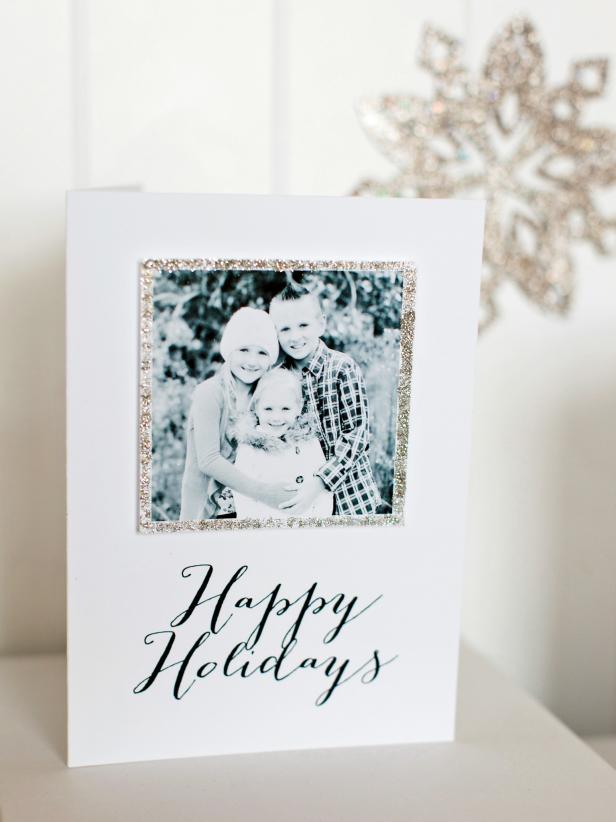 Glitter-Covered Photo Holiday Card: Free Template
Embellish our free printable template with a favorite family photo surrounded by a glitzy, glittered frame to create a holiday greeting they'll treasure for many years to come. Make your own with our step-by-step instructions seen on HGTV.com.
Picasa, ten22 studio 2013
While Christmas is a widely-celebrated holiday, it's important to be cognizant that it's not the only celebrated holiday during the winter months. For that reason, it's suggested that one is mindful of recipients when designing a holiday card. If there are several families in your address book that do not celebrate Christmas, consider creating a second card design with a neutral greeting, such as "Season's Greetings," instead.
Make a List, Check It Twice
Who's been naughty, who's been nice? Jokes aside, one way determine recipients is to compile a list of those you feel the closest to, as well as any out-of-town friends and family you'll miss seeing over the holidays. (Elderly out-of-town relatives will especially appreciate the gesture!) Be sure to keep track of the families who send you a card so that you can return the favor with a greeting of your own, if appropriate.
So, who shouldn't make the list? It's agreed upon that the homes of formal business associates are off limits unless you're social outside the workplace.
Well, almost everything. As I touched on above, you generally want to place your order as soon as possible so that your cards will touchdown in mailboxes in early-mid December. That said, life happens and it's important to remember that loved ones will be touched to receive a personal note no matter the day, month or year they happen to receive it. It's the thought that counts, but more on that below.
Always, always, always include a return address. Not only will this immediately inform the addressee of who sent the card, but it allows them to easily update their files with your current address. Another thoughtful gesture is to incorporate your personal handwriting as much as possible. Popular ways to do this are through the front of the envelope or a personalized note on the back of the card.
It's the middle of December and you've not so much as taken a single sweater-clad photo, let alone ordered any physical cards. What does one do, what does one do? You have a few options.
Picasa, ten22 studio 2013
Literally. Visit Paperless Post online and create elegant e-cards to share with friends and family via email. They feature majorly-chic brands like Rifle Paper Co., Kate Spade New York and Sugar Paper. Plus, there are endless designs that allow you to upload family photos and personalize your message, too.
What doesn't qualify as a holiday card substitute? Facebook posts/messages, texts or an exchange at the grocery store. Holiday greeting? Sure. Holiday card? Nope.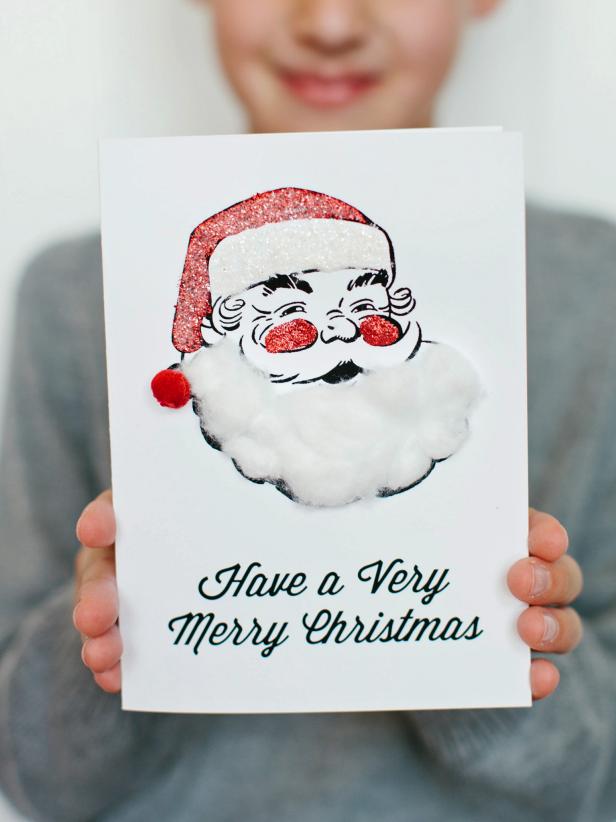 Kids' Craft: Santa Holiday Card
Our free printable template and step-by-step instructions make crafting this cute card a snap, even for the littlest crafters. Just print out the design then let the kids go to town embellishing it however they'd like.
Picasa, ten22 studio 2013
Short on time, but not on cheer? Consider combining the paperless and paper route and creating a physical and digital card. Send the latter to out-of-town loved ones, and spend an afternoon hand-delivering your physical cards to local friends and family.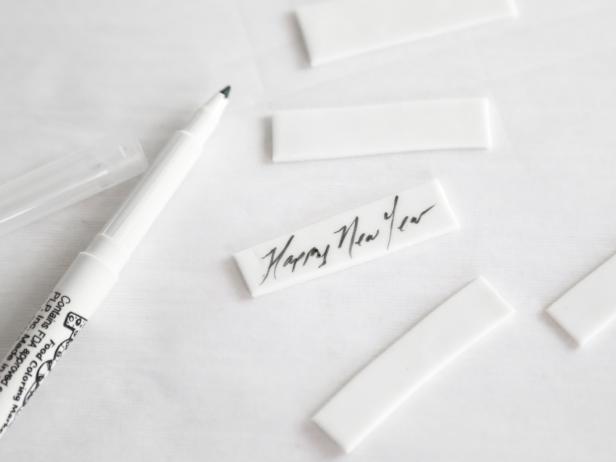 Glittering Candy-Dipped Fortune Cookies: Step 9
Use a food writer to pen "Happy New Year" and other messages on the fondant strips.
Heather Baird SprinkleBakes.com
Just because you're out of time does not mean you're out of luck, friends. If procrastination has reared its ugly head (relatable) and e-cards aren't your style, place an order for cards that express well wishes for the New Year, instead. I'm personally partial to this strategy because it ensures that your greeting stands out from the rest. Plus, your addressee is in for an unexpected delight.