Better Than Heaven Cakelettes Recipe
Nothing is better than layers of caramel and chocolate-covered toffee chunks mixed in with whipped topping and chocolate cake, all packaged nice and neat in your own personal jar.
1 18.25-ounce package devil's food cake mix
1/2 can sweetened condensed milk
6 ounces caramel ice cream topping
3 1.4-ounce bars chocolate-covered toffee, chopped
1 8-ounce container frozen whipped topping, thawed
jars with a 3-inch or larger lid size
Bake cake according to package directions for a 9x13-inch pan. Cool on wire rack for 5 minutes. While baking, combine sweetened condensed milk and caramel topping. Stir until smooth and blended.
Punch out a circle piece of cake and place in jar. (We used a basic drinking glass to cut out cake.)
Make slits across the top of the cake, making sure not to go through to the bottom.
Slowly pour the warm topping mixture over the top of the warm cake, letting it sink into the slits, then sprinkle crushed chocolate toffee bars across the entire cake while still warm.
Let cake cool completely before topping with whipped topping.
Decorate the top of the cake with more chocolate toffee bar chunks and swirls of caramel topping.
Refrigerate until you're ready to eat.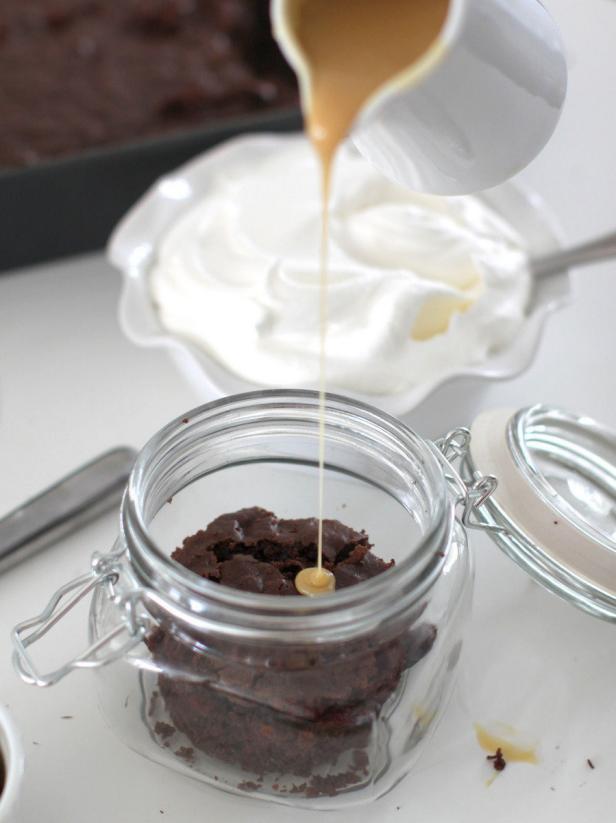 5ive15ifteen Photo Company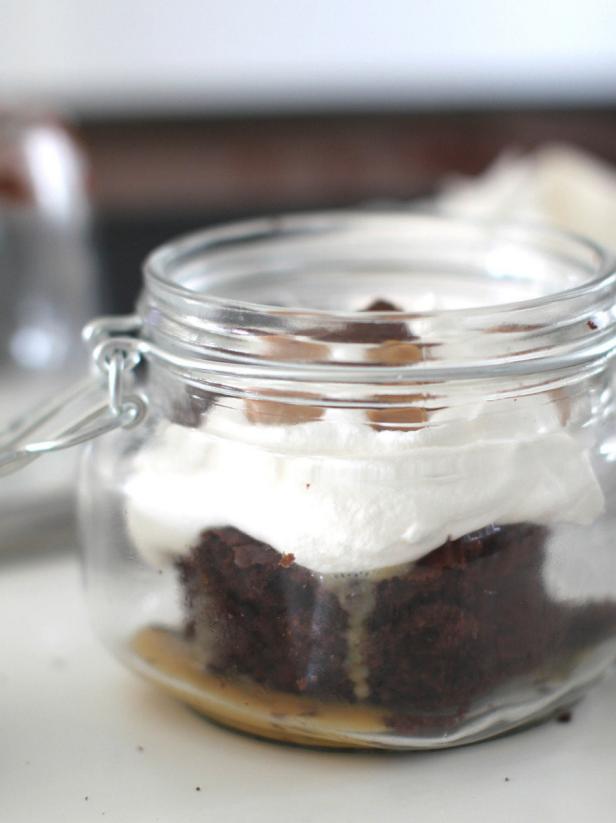 5ive15ifteen Photo Company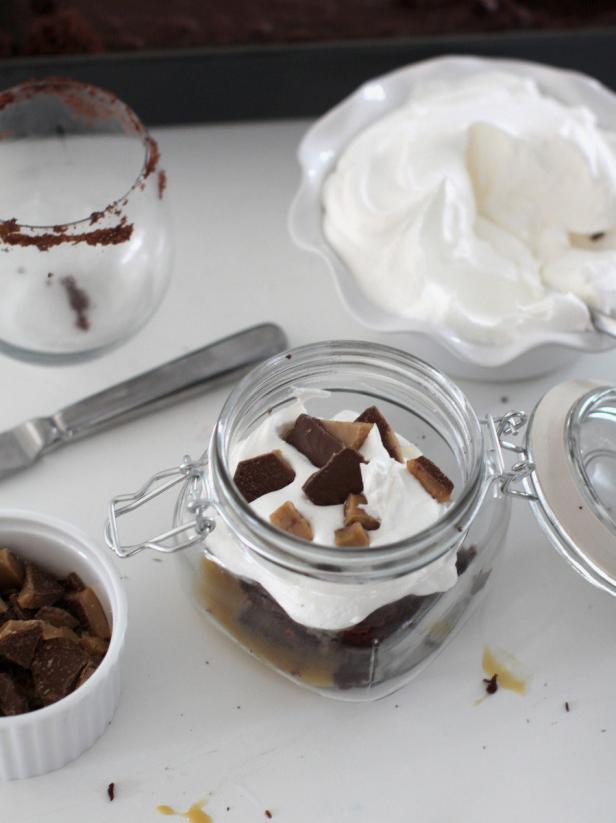 5ive15ifteen Photo Company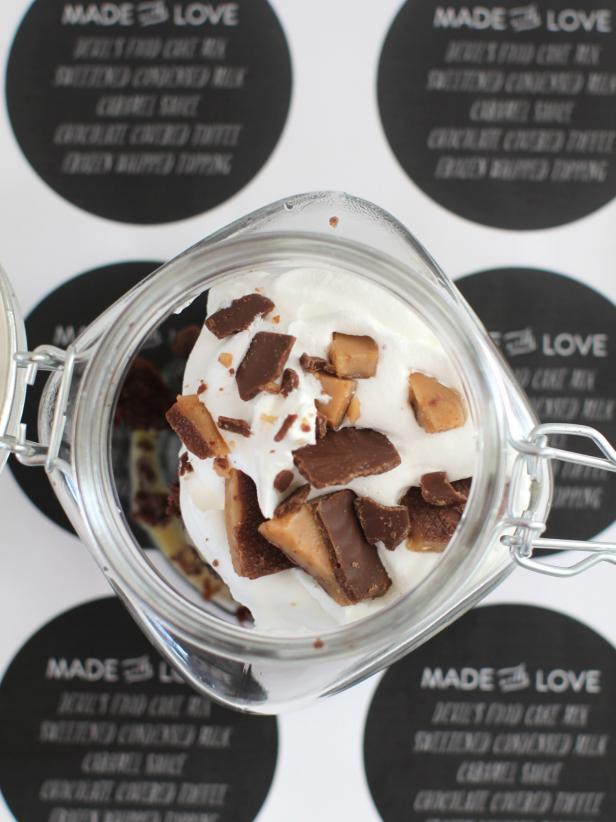 5ive15ifteen Photo Company