15 DIY Backdrops for Every Occasion
If you don't take a photo with a backdrop, did the party really even happen?
Let's face it. No party's complete without an ultra-chic backdrop for photo ops. So when it comes time to plan an event — whether it's a wedding or a birthday bash — the question's not, "Should I have a backdrop?" It's, "What kind of backdrop should I have?" I've rounded up 15 gorgeous options you can make yourself. Scroll through to see which one works best for your occasion.
Driftwood + Japanese Cherry Blossoms
Romantic and organic, this Japanese cherry blossom backdrop is perfect for a wedding or an elegant party.
Energize a laid-back get-together with this quick and easy paper chain backdrop.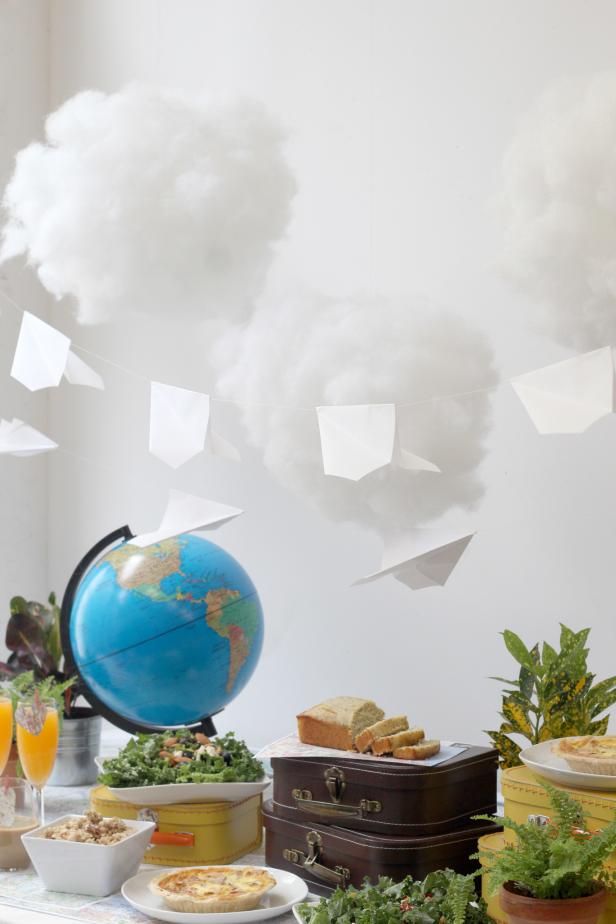 Travel Themed Baby Shower
Floating DIY clouds and paper airplane garland complete the look. Always remember about the space above the table too. Either a pretty backdrop, or in this case hanging decor, bring the eye up to create a sense of variety.
Make these fluff balls with paper lanterns and polyester fill to add whimsy to a baby shower or themed party.
Hanging Floral Installation
This hanging floral installation is so beautiful it could easily serve as a wedding ceremony backdrop. Talk about dreamy photos!
Transform any high-resolution photo into a personalized party backdrop with a few easy steps.
Make your own photo booth with this super-cute balloon DIY.
Illuminated Constellation
Create instant ambiance with an illuminated backdrop displaying your favorite constellation or zodiac sign. The best part? This backdrop is chic enough to display as wall art.
Neon string art in the shape of a diamond makes for a cool, modern backdrop.
Recreate this dreamy, wedding-worthy backdrop using string, ribbon and wax paper.
Craft a few of these pom-pom garlands, and string them along a wall to create a bright, lively photo backdrop for any occasion. All you need is yarn!
This backdrop is super-simple to make and totally customizable. Choose any paper you'd like to match the theme of your party.
Group floral wreaths together to make an elegant, organic backdrop for a wedding or formal event.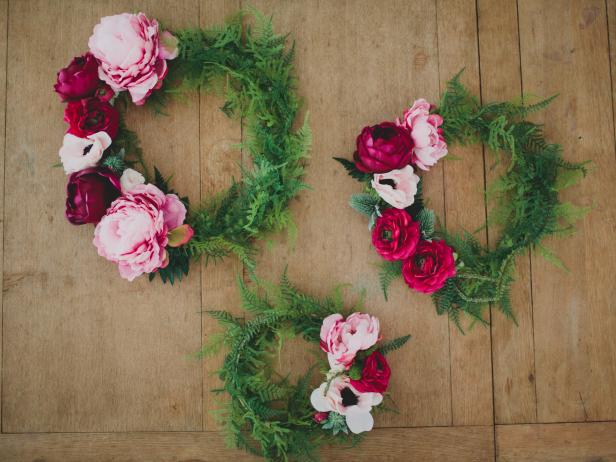 Silk Flower Wreath
This project is ideal for the DIY bride because you can get started months before the chaotic wedding week arrives. The best part? The silk flowers look so real that guests won't know they aren't. Hang these gorgeous wreaths as a ceremony backdrop, or display them at the reception.
Though a cork board obviously works great in an office, it can also work great as a photo backdrop at your party. Get inspired with these three cork board decorating ideas.
That's right — this striking, textural backdrop is made from coffee filters.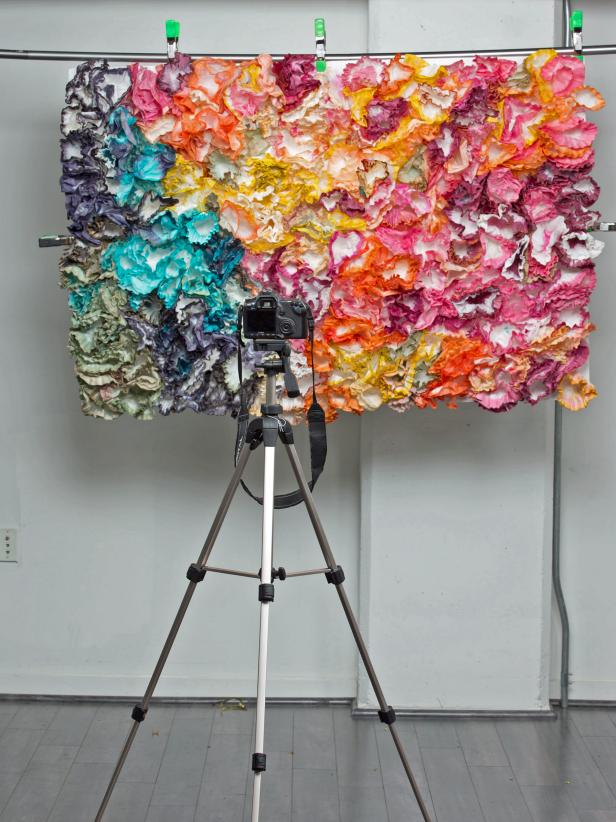 DIY Photo Booth With Tripod, Camera & Colorful Backdrop
A basic digital point-and-shoot camera works perfectly for a DIY photo booth. You'll also need a tripod that's tall enough to extend to eye level and a remote shutter release for the camera (available online or at camera shops.) A remote shutter release allows guests to take their own photo, letting you enjoy the party instead of playing photographer all night. Some attach to the camera with a cable, others operate wirelessly.
Use your favorite wrapping paper to make this simple, inexpensive backdrop. The versatile project is perfect for holidays or themed parties.