How to Install Ceiling Storage in a Garage
Save precious garage floor space by using ceiling space as a storage solution.
We're sorry, there seems to be an issue playing this video. Please refresh the page or try again in a moment. If you continue to have issues, please contact us here.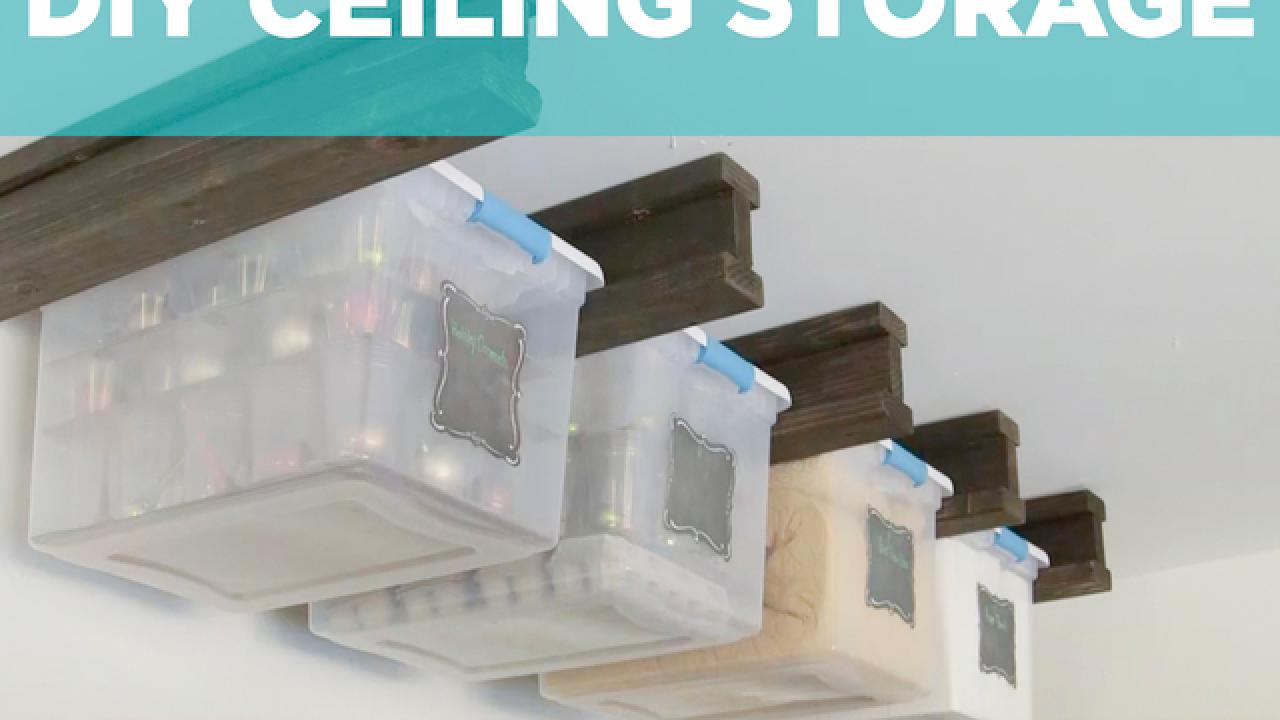 chop saw
stud finder
tape measure
drill and screws
wood glue
dryer sheets
palm sander
plastic bins
stain in desired finish
paintbrush
2x4s
First, measure the size of the bins, and make sure you have enough clearance from the ceiling. Our bins are 15" wide, and the distance between the beams should match that. Measure, and cut 2x4s down to 32" in length.
Lay one 2x4 flat, put another 2x4 on top on its side and top with another flat 2x4 to create an 'I' shape. Use wood screws and a drill to attach the 2x4s together. Sand the rough edges with a palm sander and 220-grit paper, then use a tack cloth or dryer sheet to clean off the surfaces.
Apply walnut stain with a paintbrush, and wipe excess off with a clean, dry cloth. Allow the beams to dry for a couple hours.
Locate ceiling rafters using a stud finder. Mark, and screw the first beam directly in the middle of the rafter so it supports the weight of the bin.
Make a mark 15" from the first beam (or the same width as the bin), and secure the second beam using the same process as the first beam. Slide bins into place.