How to Build Sports Equipment Storage
Use the vertical corner space in your garage to store oddly-shaped items and sports equipment.
We're sorry, there seems to be an issue playing this video. Please refresh the page or try again in a moment. If you continue to have issues, please contact us here.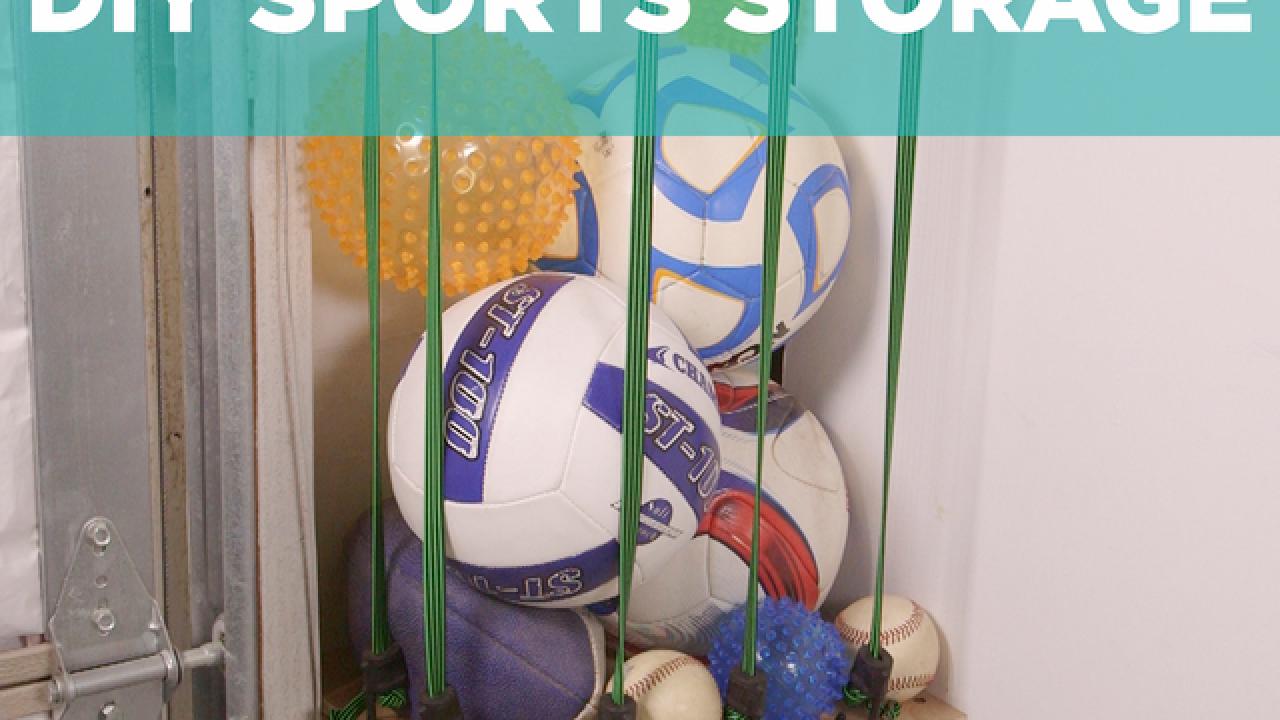 chop saw
1x1 x 6' board
plywood
drill
wood screws
tape measure
sanding block
bungee cords
nail gun
safety equipment
Measure the corner area you'd like to install the storage system. Our measurements are 12" x 14".
Cut the 1x1 board down to two 12" pieces and two 14" pieces for the braces.
Cut four 12" x 14" plywood pieces for the top, bottom and side pieces. On one piece, drill holes for the bungee cords on two sides of the piece 3" apart (the bottom piece). On two pieces, drill holes 3" apart on one side of each piece (the side pieces). The two side pieces will attach to the top piece for additional storage. Smooth rough edges using a 120-grit sanding block.
Secure one 12" brace and one 14" brace at the top of your storage area o the wall using wood screws and a drill, and repeat for the bottom braces, making sure to install the top and bottom far enough apart to keep bungee cords taut.
Attach Top and Bottom Pieces
Attach the top and bottom pieces to the braces using wood screws and a drill.
Secure the two side pieces to the top piece using a nail gun. Make sure the sides with the holes are lower than the top piece to allow room for the bungee cords to hook.
Hook bungee cords from top to bottom. Place sports equipment inside.
Save precious garage floor space by using ceiling space as a storage solution.
Turn an old pallet into a place to store tools large and small.