Is cleaning your HVAC air ducts really that important? Get to know your home's system, learn how you can improve its function yourself and know when it's time to consult a professional for cleaning.
A forced-air system is like the heart of your home, providing heating, ventilation and air conditioning (HVAC) to maintain comfort throughout every room. The system's air ducts are like the veins and arteries. Supply ducts push the conditioned air out into your home, and return ducts bring the old air back for filtering and conditioning. HVAC systems need an equal amount of air entering and leaving through ducts for efficient operation. The supply and return ducts are there to maintain a balanced air supply. In other words, there should be an equal amount of air entering and leaving your HVAC system.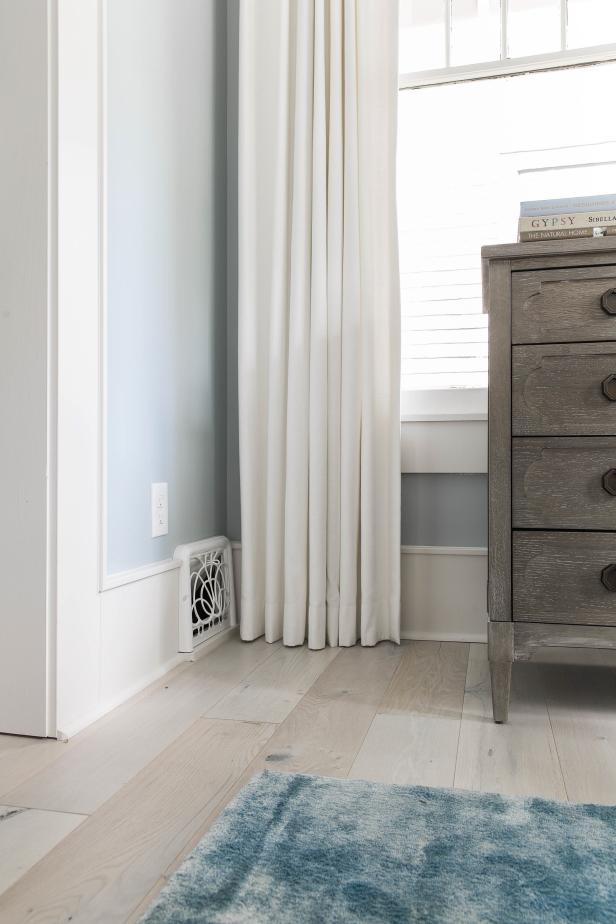 Attention to Detail
The home's original air return vent covers were powder-coated white and replaced where needed to coordinate with the updated color scheme. The vent covers are a lovely detail that reflect the historic nature of this Craftsman home.
Homeowners should know the basics about the HVAC system in their home. It's helpful to be aware of airflow in each room, the system's maintenance needs and potential issues, including indicators that may suggest when a system needs to be cleaned.
Where Are Air Ducts Located?
Air ducts are HVAC elements most commonly found running beneath the floors, between the joists and between the studs in walls to reach each room of the house. In many homes, you'll see the HVAC system in the basement. In some larger homes, or homes without basements, it's more likely that air handlers are located in an attic space, with supporting ductwork running from the attic down through the walls and into the rooms to provide heating and air conditioning.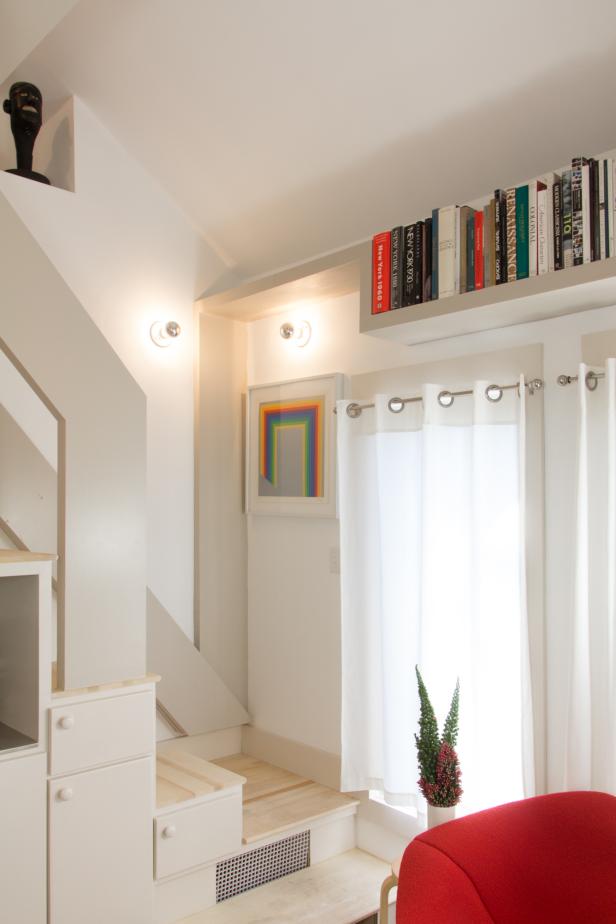 Neutral Staircase and Bookshelf
This graceful origami-inspired staircase conveniently incorporates several small cabinets and the HVAC return air duct. The screen can be removed to change the filter.
When organizing or decorating a room, it's important to leave space around the air supply and return to keep the system efficiently operating. Avoid covering the vents with furniture or curtains to promote good airflow and optimize how your home's system is able to heat, cool and evenly regulate the temperature.
What Causes Air Ducts to Get Dirty?
Airborne contaminants in your home land visibly on surfaces, but also circulate with airflow currents forced by your HVAC system. If you're witnessing pollen and dust on your shelves, those same materials are breathing through your air ducts and into your HVAC filter. Other common airborne substances include smoke, mold and dander from pets; it can vary based on time of year, your lifestyle and geography.
If you have a moisture problem in your home, mold can also form inside your air ducts.
It doesn't stop there – many times, rodents and insects are attracted to air ducts through air returns; an unfortunate side effect to these creatures getting into your air ducts is that they can also leave waste, which can affect the general cleanliness of your air ducts (and obviously, if they're stuck in there, they'll die).
Is It Necessary to Clean an Air Duct?
It's fairly normal for ducts to have dirt and debris in them, considering what's pulled through the system by the air it circulates, but it's rare that the buildup is so significant that it requires frequent DIY or professional-level cleanings. In most cases, it's not necessary to clean your air ducts at all, unless your doctor is able to pin an unusual health effect back to the quality of the air in your home.
HVAC systems engage the use of well-engineered filters (such as HEPA filters), which extract a very high percentage of the dust, pollen and mold spores as the system circulates air, so the forced air is clean when it pushes into the rooms of your homes. Most dirt and debris that slips through is going to adhere to the ducts and would not circulate through the house. Knowing how to replace your air filter is more important than cleaning the air ducts themselves.
If you suspect mold, your home and ductwork should be tested by an expert. Experts have the ability to inspect and test for mold in inaccessible air ducts. The best thing you can do as a homeowner is be aware of any unusual changes in your home, such as visible mold on ductwork or a moldy/musty smell. Clogged ductwork is connected to airflow inefficiencies, and severely dirty ducts may be causing an unusual change in health (from possible increased dust, debris or particles circulating in home). You should also consult with a doctor if you believe that mold in your HVAC has affected your health, because cleaning the ducts themselves may not be enough to reverse one's health.
We understand why homeowners think it's necessary to hire a pro to clean their HVAC system; oftentimes, they do it for peace of mind because it seems logical that this heavily used system would get dirty over time. That said, it's important to be mindful of the needs of your unique system and its function in your home. Cleaning air ducts alone may not do much to increase efficiency, but if system performance is a concern, a full HVAC inspection and tuning can help make improvements.
Do Your Air Ducts Need Cleaning?
Having familiarity with your home's HVAC system puts you at an advantage, in that you can address simple issues yourself before they become major or before you hire a professional.
Things you can do yourself:
Change your HVAC filter. Refer to your system's manual to see how often it recommends replacing the filter. Replace with the highest efficiency air filter recommended by the manufacturer of your heating and cooling system. You can purchase replacement air filters at any hardware store.
Dust air vents and, if it seems necessary, you can remove the vent covers to visually inspect and vacuum as far as you can reach down into the ducts. This doesn't do much in the grand scheme of things, but making sure dust bunnies aren't forming on floor vents does prevent them from falling into the ducts.
When should you hire a pro for HVAC cleaning?
Professional HVAC companies are equipped to consult on any issues and safely clean your system. If you need a referral in your area, check with the National Air Duct Cleaners Association (NADCA). Here are some reasons you should hire a professional:
You see mold growing or have a musty, moldy smell coming from supply ducts.
HVAC cleaning has been recommended by a doctor.
Your system is unusually hot or it's freezing over, which can be an indication of restricted airflow.
You need your system inspected as part of routine maintenance, or you are buying or selling a home.
Never hire a company that claims sweeping health benefits, and always do your research to understand if a company's claims are substantiated and worth the cost.