Difference Between Laminate and Vinyl Flooring
Each of these popular flooring options has its strengths and weaknesses. But the right choice often comes down to where you'll be installing your new flooring.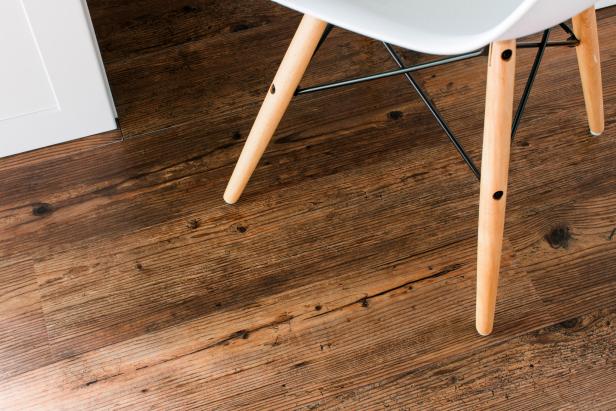 Vinyl Plank Flooring Creates Look of Wood Floors for Less Money
Sick of your old, dated carpet or linoleum? Get the look of wood floors, but with even more durability and less maintenance, with vinyl plank flooring. This is an excellent option for homeowners with basic DIY skills since all you'll need to install the flooring is a utility knife.
Photo By: Flynnside Out Productions
Ready to remodel and looking at flooring? With so many choices, it can be tough to decide on exactly what's right for a particular room. To keep you from reaching an impasse, here's what you need to know about the difference between laminate and vinyl flooring.
Vinyl flooring, also called resilient flooring, comes as tiles or sheet goods. It's a flexible, durable material that's virtually maintenance-free. Vinyl flooring has a tough top wear layer backed by a layer of felt. A variation called cushioned vinyl features a layer of foam backing that makes it soft underfoot. Some vinyl products have textured surfaces that mimic other materials such as stone, ceramic tile and wood.
Vinyl flooring products come in various thicknesses. Typically, thicker products are of higher quality, have better warranties and have a higher price. The best products offer warranties on the wear layer of up to 15 years.
We're sorry, there seems to be an issue playing this video. Please refresh the page or try again in a moment. If you continue to have issues, please contact us here.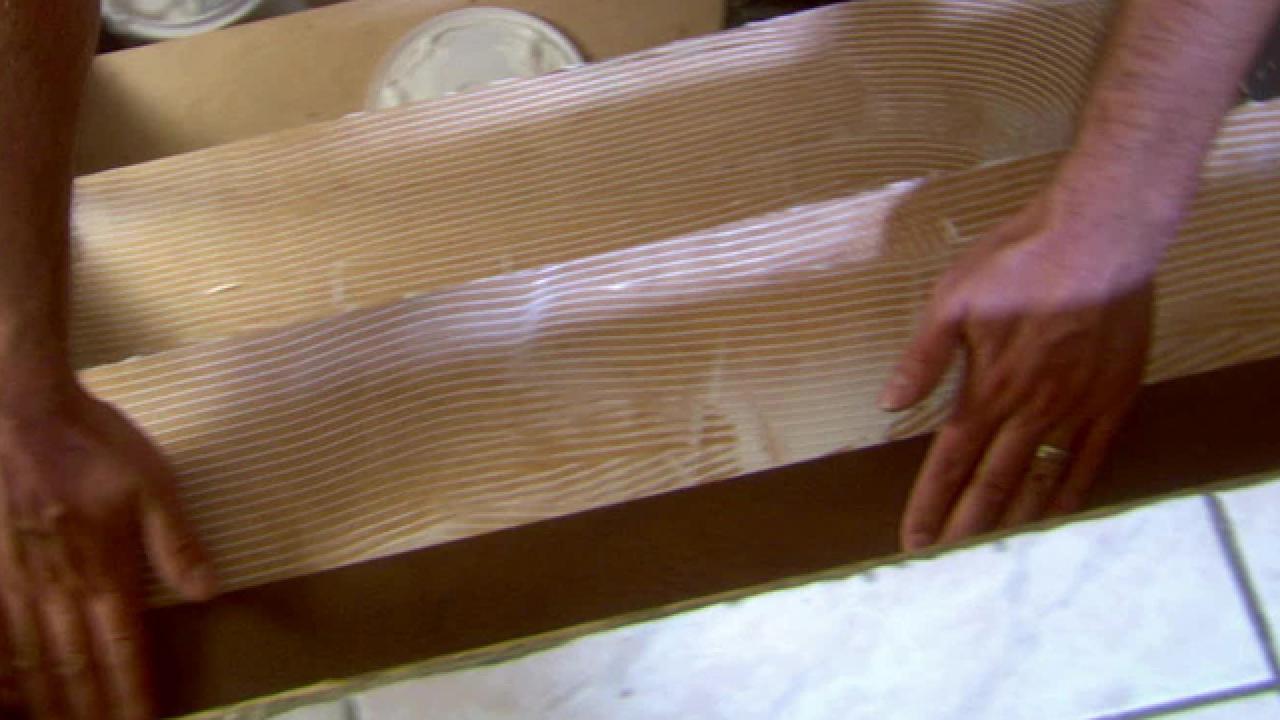 What's Laminate Flooring?
Laminate flooring is made as stiff individual planks with interlocking edges that can be snapped together. It's sometimes referred to as a "floating floor" because the material isn't nailed to a subfloor. Instead, the planks are installed over a thin underlayment pad. The interlocking edges hold everything tight together without fasteners.
Laminate flooring is made with a decorative top layer that's glued to a core of compacted wood fibers. That top layer is actually a printed photograph of wood species, stone and ceramic tile. A clear, durable coating of plastic resin protects against scratches and spills. Limited lifetime warranties against damage and defects are available from reputable manufacturers.
Which Is Best for DIY Projects?
You can find vinyl tiles in self-sticking 12x12-inch squares that make DIY installation easy. However, lining up all seams accurately can challenge the skill and patience of even seasoned DIYers. Vinyl sheet goods come in 6-foot and 12-foot widths that require advanced skills to ensure a good fit around corners, cabinets and other irregularities.
The better choice is laminate flooring. Snap-together planks are relatively easy to master. Laminate flooring can go directly over existing flooring without nailing, gluing or having to remove the old flooring — a feature that's a big plus for DIYers.
What's Best for Kitchens and Bathrooms?
Anywhere spills and splashes are likely is a good candidate for sheet vinyl. Sheet goods can come in 12-foot-wide rolls that make installations virtually seamless and protect against leaks that can damage subfloors and lead to expensive repairs. If you're a dedicated chef who spends a lot of time in the kitchen, cushioned vinyl flooring can help prevent fatigue by easing the strain on legs and back.
In bathrooms, sheet vinyl is also a good choice. By caulking seams at walls and around toilets and vanities, you can make your bathroom nearly waterproof. However, smooth vinyl can be slippery when wet; look for styles with textured surfaces that offer traction to prevent slipping.
What's Best for Living and Dining Rooms?
For a touch of elegance, laminate flooring is the better choice. Top-quality laminate can faithfully mimic many wood species, including oak, ash, walnut and exotic species. The look complements a variety of styles, from traditional to contemporary.
Which Has More Design Options?
When it comes to the style difference between laminate and vinyl flooring, vinyl edges out laminate by virtue of its array of colors and textures. If you're looking for bold hues, check out vinyl's virtually unlimited spectrum. In the hands of a skilled installer, vinyl sheet goods can be cut to form dazzling swirls and stripes.
Which Is the Better Value?
When it comes down to price, there's not a lot of difference between laminate and vinyl flooring. Both are relatively inexpensive, budget-friendly options. Vinyl tiles and sheet goods cost $1 to $5 per square foot. Professional installation adds $1 to $2 per square foot, depending on the complexity of the project.
Depending on the quality, laminate flooring ranges from $1 to $7 per square foot. The less-expensive versions have thin, 1/4-inch-thick backing. Better types feature backing that's 3/8-inch thick or thicker and realistic top layers that are hard to tell apart from real wood and stone.