How to Paint Pour – With Kids
Undoubtedly one of the messiest of painting trends, paint pouring is nothing short of good, sloppy, creative fun. We're not tackling this with messy epoxies, though; we're keeping it kid-friendly by using washable paints. Be prepared to enjoy this art project as much as the next gen.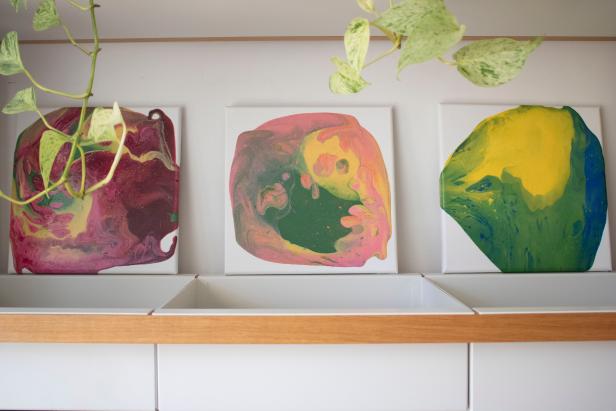 plastic garbage bag
small paper cups
washable paint
spoons
pouring medium
canvases
You may want to choose an outdoor space for this project, though the project didn't create as much of a mess as you might expect. I used an old towel as the base layer, and draped a plastic garbage bag over it to collect paint that dripped. Anticipate the worst.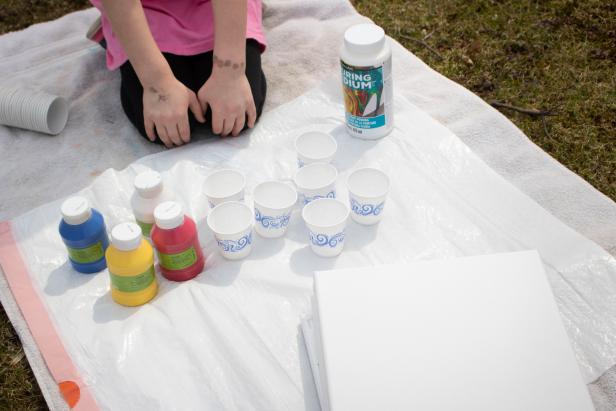 Create Your Color Mixtures
For a bonus color wheel lesson, I started with the basic primary colors while doing this project with my 5-year-old daughter. Also, we used white, because pink, obviously. Fill the small cups about halfway with paint, and stir each color with its own spoon.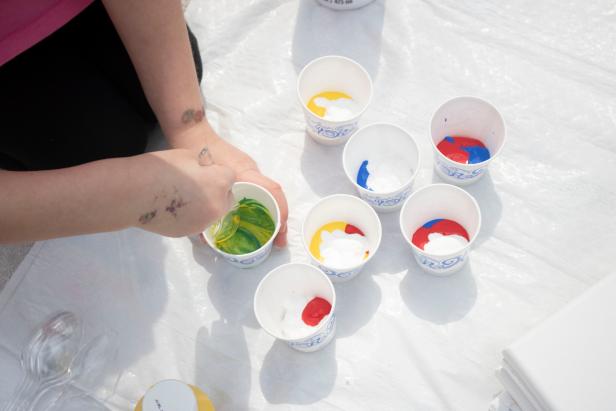 Pouring medium's a big reason that this project is an easy A. The medium presents like thick milk, but it binds to the paint and thins it down to be more watery without diluting the color or changing the adhesion properties. The ratio of paint to medium varies based on the quality of your paint, and I found that a 1:1 ratio worked well for the consistency of this craft paint.
Choose Your Combo of Colors
For each canvas you intend to pour upon, you'll need to fill one empty paper cup with an assortment of colors. Go ahead, pour your colors into the same cup – but don't mix the paint together. Allow the colors to begin to morph together as you fill the cup to the top.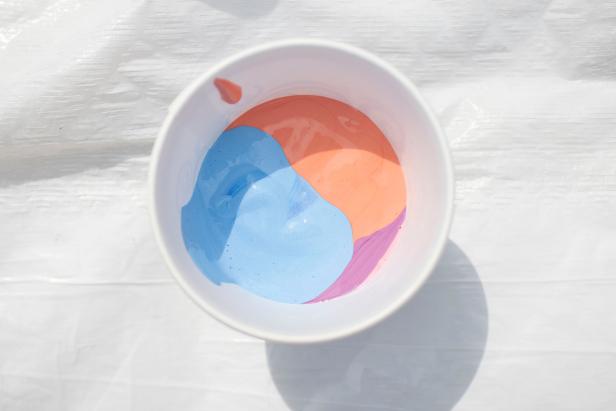 Position four cups upside down to serve as legs that will prevent your canvas from resting flat on the plastic surface. Start by holding the full paint cup upright, and balancing the canvas upside down atop it. This is a good method if your canvas and kid's hands are small.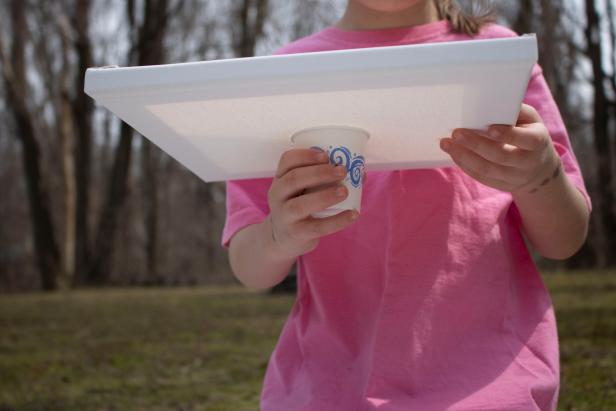 Holding the cup in position, flip the canvas and cup so that the cup is upside down, and the canvas is positioned level on the paper cups beneath it (Image 1). Have your child lift the cup slowly so that the paint begins to flow out across the canvas (Image 2). As opposed to a spilling pour, the paint is guaranteed to start in the center of the canvas and expand in all directions.
Toss the cup and let your child gently tip and swirl the canvas to observe how the paint shifts, separates and disperses to reach the edges. This is where it could get messy, depending on your kid's infatuation with getting themselves covered with paint.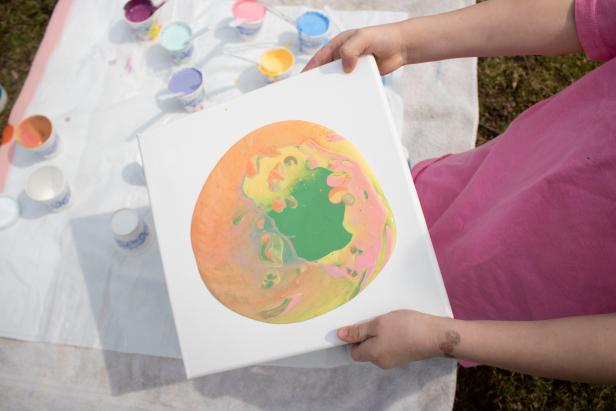 You'll want to set up a drying station that's indoors or sheltered from bugs, pollen and dust, but take a similar approach as setup. Layer a plastic bag on the ground or tabletop, use upside-down paper cups to create elevated landing areas for each canvas, and rest each piece of art atop the cups to dry for 24 hours. The resulting artwork? Unique and phenomenal.