Make an Easy Coffee Filter Banner for Halloween
Turn brown coffee filters and our free printable template into a cute Halloween banner in a snap.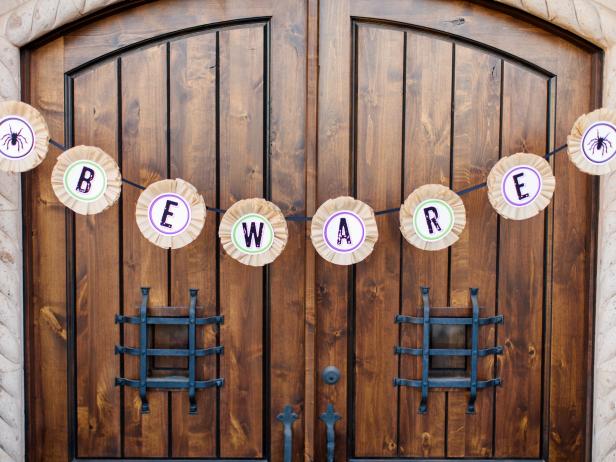 Upcycled Halloween Banner
Turn brown coffee filters into a cute Halloween banner in a snap.
brown coffee filters
white card stock
scissors or 2" and 4 3/4" circle punches
hot glue gun and glue sticks
ribbon
Print template, attached above, onto white card stock then use scissors or a 4 3/4" circle punch to cut out the designs. Also cut eight small 2-inch circles that will provide a base for attaching the folded coffee filters.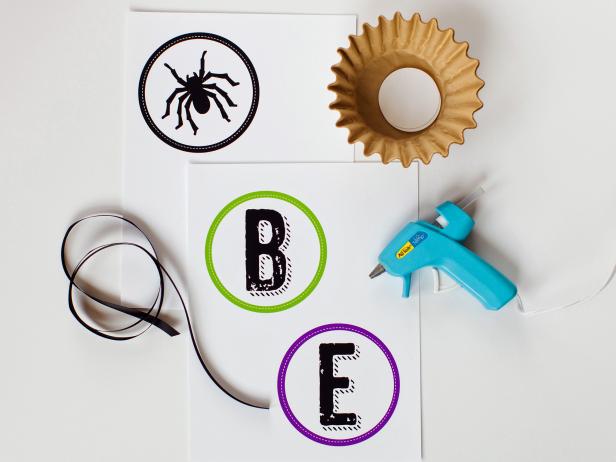 Print and Cut Your Circles
Gather all supplies needed, cut small circles approximately 2 inches (or use 2" circle punch), from the white card stock.
To create a ruffled frame for each letter, you need roughly nine coffee filters per letter. Fold each coffee filter into a pie shape by folding it first in half, then into thirds (Image 1). Attach folded coffee filters to a 2-inch card-stock circle using hot glue, overlapping them as you go until the circle is full (Images 2 and 3).
Use hot glue to attach each letter to the coffee filter circle (Image 1). Then string the letters together by gluing them onto ribbon (Image 2). Display your completed banner indoors or in a covered outdoor area (Image 3).