How to Make Mercury Glass Votives
Transform inexpensive glass votives and hurricanes into faux "mercury glass" candle holders using silver and gold leaf. These chic, handmade accessories will bring a little shine to any Christmas arrangement.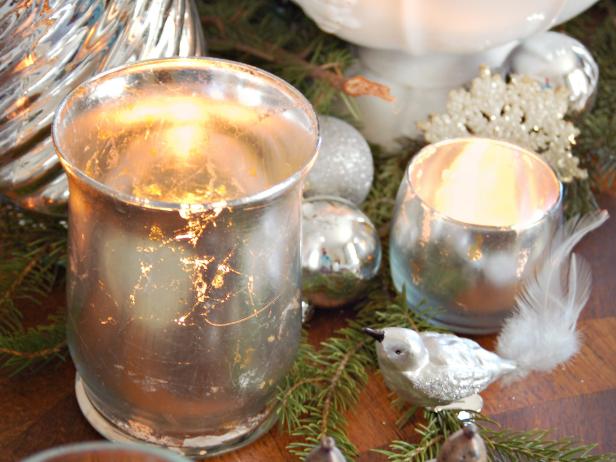 Mercury Glass Votives
Vintage items feel traditional, and Christmas is definitely a time to celebrate tradition. But instead of spending a fortune scouring flea markets or estate sales for goodies with old-fashioned holiday charm, consider creating your own DIY faux "mercury glass" votives for the mantel.
glass votives and hurricanes
1 package silver leaf
1 package gold leaf
leaf adhesive
1" artist brush
soft, mop head brush
Clean and dry glass. Using a one inch artist brush, apply leaf adhesive to inside of votive or hurricane. Allow to dry until adhesive is clear and tacky. Tip: Use a thin coat and brush over adhesive after about ten minutes of drying time to prevent drips and pooling.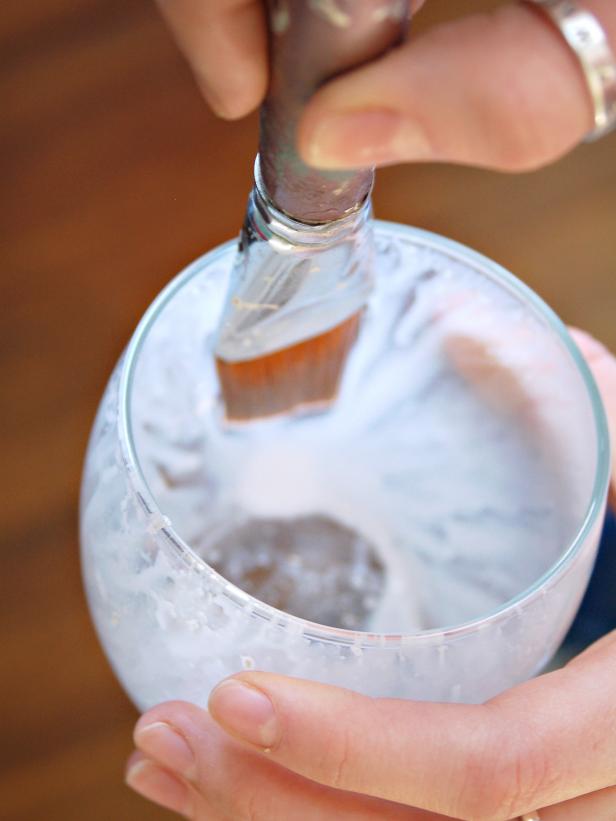 Coating Glass Votive With Adhesive
Adhesive is being applied to this glass votive with a brush. Before decorating, allow adhesive to dry clear and become tacky.
Tear gold leafing into small pieces and sprinkle inside votive in a random pattern. Use a finger tip to gently smooth down gold leaf.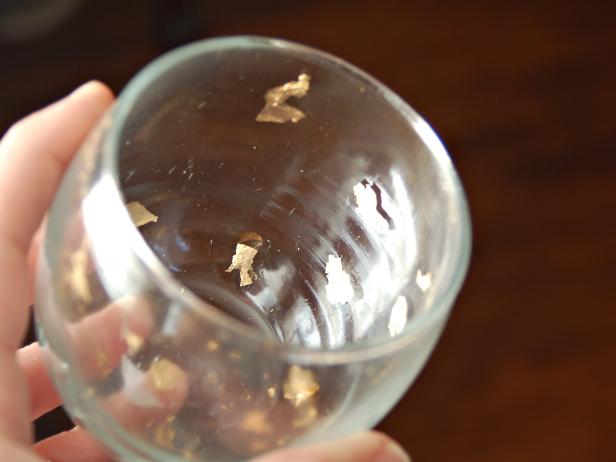 Adding Gold Leaf Pieces to Mercury Glass Votive
Small specks of gold leaf are added to the inside of a glass candle holder.
Gently apply full sheets of silver leaf to entire interior of votive. Smooth down with a finger tip or mop brush. Once leafing is applied, buff with mop brush in a circular pattern to remove excess leaf. Insert candle or tealight and light as usual. Never leave a burning candle unattended. Tip: Gently remove some silver leaf with a finger nail to create a "crackled" effect.