How to Make Christmas Paper Star Decorations
Turn basic card stock into a stunningly affordable holiday star decoration with this easy DIY project.
white card stock
scissors
craft glue
Start with a square of white card stock. Fold in half lengthwise, then fold in half again, widthwise. Then fold across to create a triangle.
Mark and Cut Center Lines
Open the folded paper and mark halfway from the center of the paper, along the 4 center lines. Snip along each center line from the edge until you reach the marked points.
Fold each cut flap toward the diagonal fold lines. Repeat for all four sides until you get a 4-pointed star shape.
Apply glue to every other flap. Pull flaps without glue on top of the adjacent glue-covered flap.
Turn the star around and define the creases and folds with your fingertips.
Repeat process with another sheet of white card stock. Let dry. Staggering the points of the stars, glue one star atop the other. Let dry before hanging. Hang stars on the wall in groupings for a stunning holiday display.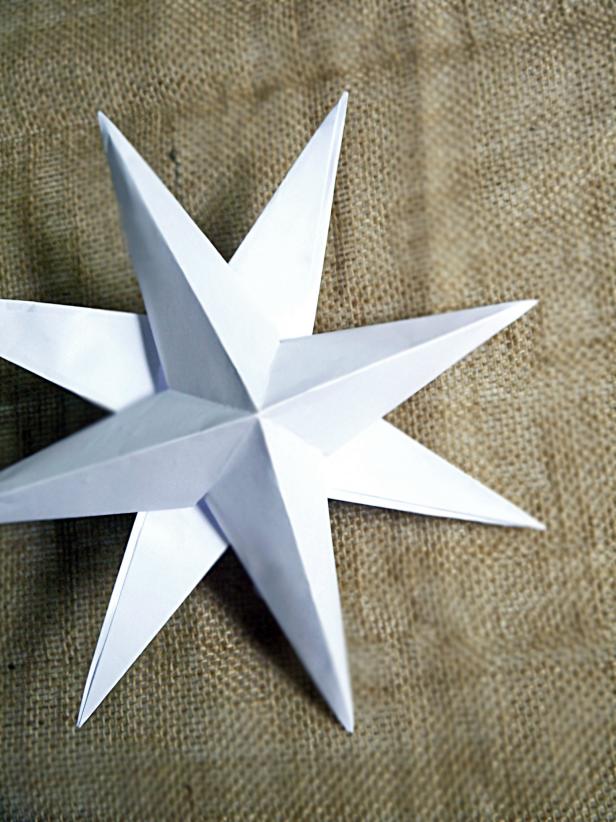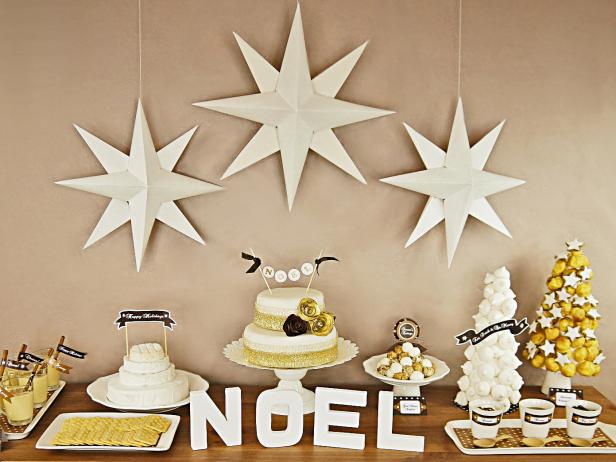 Christmas Party Buffet Table With Desserts And Decorations
A buffet table displays several desserts for a Christmas party.