How to Make an Out-of-This World Galaxy Mug
Stargazing has never been so easy! Create this hand-held galaxy in just five easy steps.
We're sorry, there seems to be an issue playing this video. Please refresh the page or try again in a moment. If you continue to have issues, please contact us here.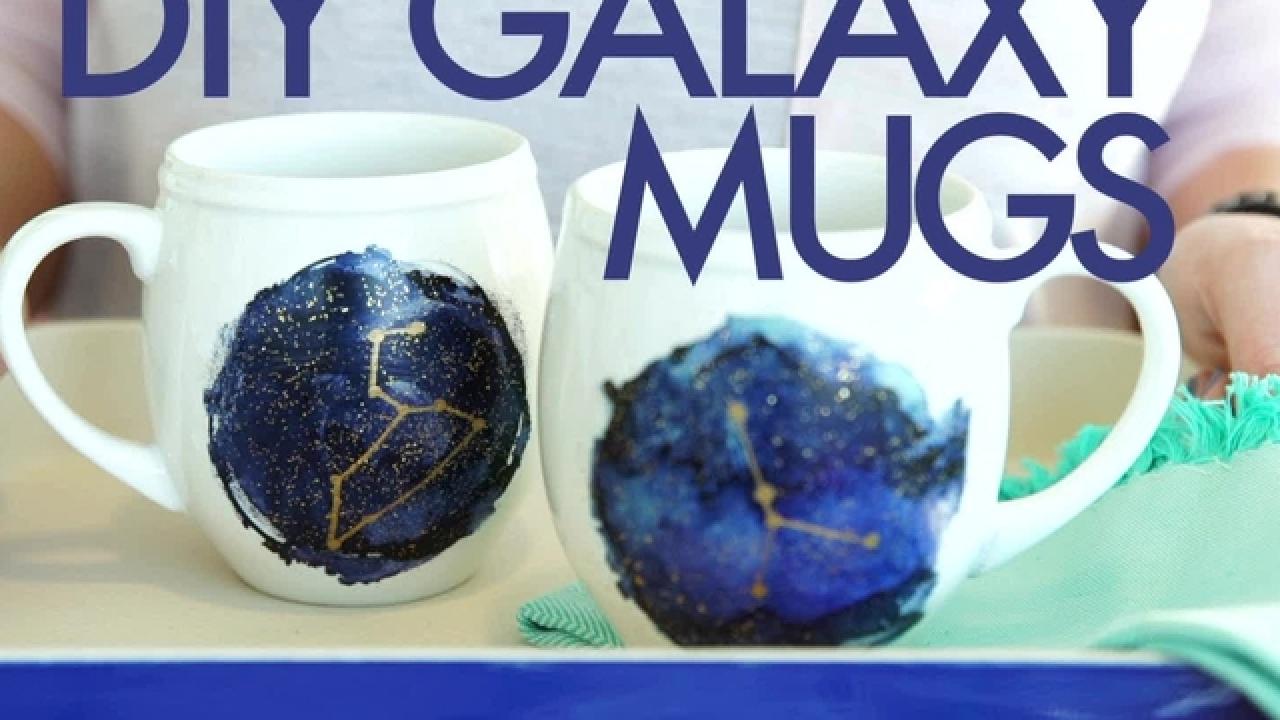 ceramic mugs
rubbing alcohol
dishwasher-safe decoupage glue
alcohol ink
sponge brush
gold marker
gold glitter
paint brush
Use a generous amount of alcohol ink to create a circular shape on one side of your mug. Swirl the ink around until you have a sufficient amount of ink on the mug and have created a circular shape. Use the sponge brush to blend the ink. Apply small darker spots at random to add visual interest. Blend with your sponge brush.

Use a bit of rubbing alcohol and a paper towel to clean off any ink runs. Shape the ink swirl to create a base for the remainder of your design.

After the ink has dried, cover it in a layer of dishwasher-safe decoupage glue. Sprinkle some gold glitter over your galaxy, using the decoupage glue as an adhesive.

Look up your zodiac sign, and copy your fave sign onto the mug with gold permanent marker. Once you've mapped out the stars in your sign, simply connect the dots.

Cover the final design in another layer of decoupage glue, and let dry for seven days. Once dry, your mug will be dishwasher safe.

Copy one of Kate Middleton's most iconic looks by turning a dollar store place mat into a stunning hair accessory.