How to Brighten a Ladder Shelving Unit
Upcycle flea market finds to create exciting new pieces courtesy of the DIY experts at HGTV Magazine.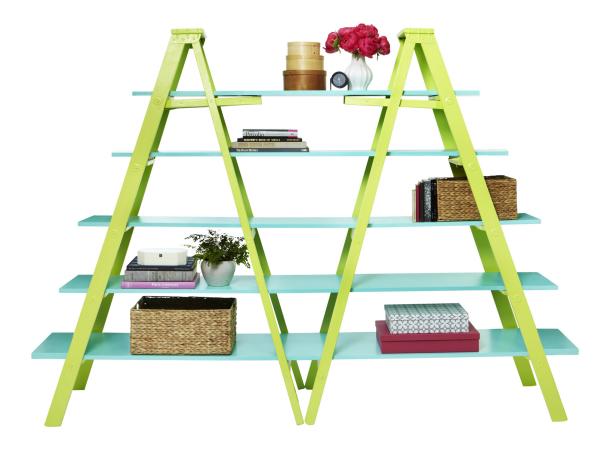 Ladders as Shelves
Ladders can become cute and colorful shelving units courtesy of this easy DIY tutorial from the experts at HGTV Magazine.
two ladders of same height
plywood cut to varying lengths
paint (for ladders and shelves)
Paint two identical-height ladders and let dry. Place them next to each other with their steps facing out.
Measure for the shelves. You will need boards that span between the ladders and rest about six inches beyond each step. Have a home improvement store cut the boards to size. (They will be shorter at the top of the ladder, longer at the bottom.) Paint, then let dry.
Set the boards on the steps.