Turn your favorite trendy finds into pretty, scented decor.
We're sorry, there seems to be an issue playing this video. Please refresh the page or try again in a moment. If you continue to have issues, please contact us here.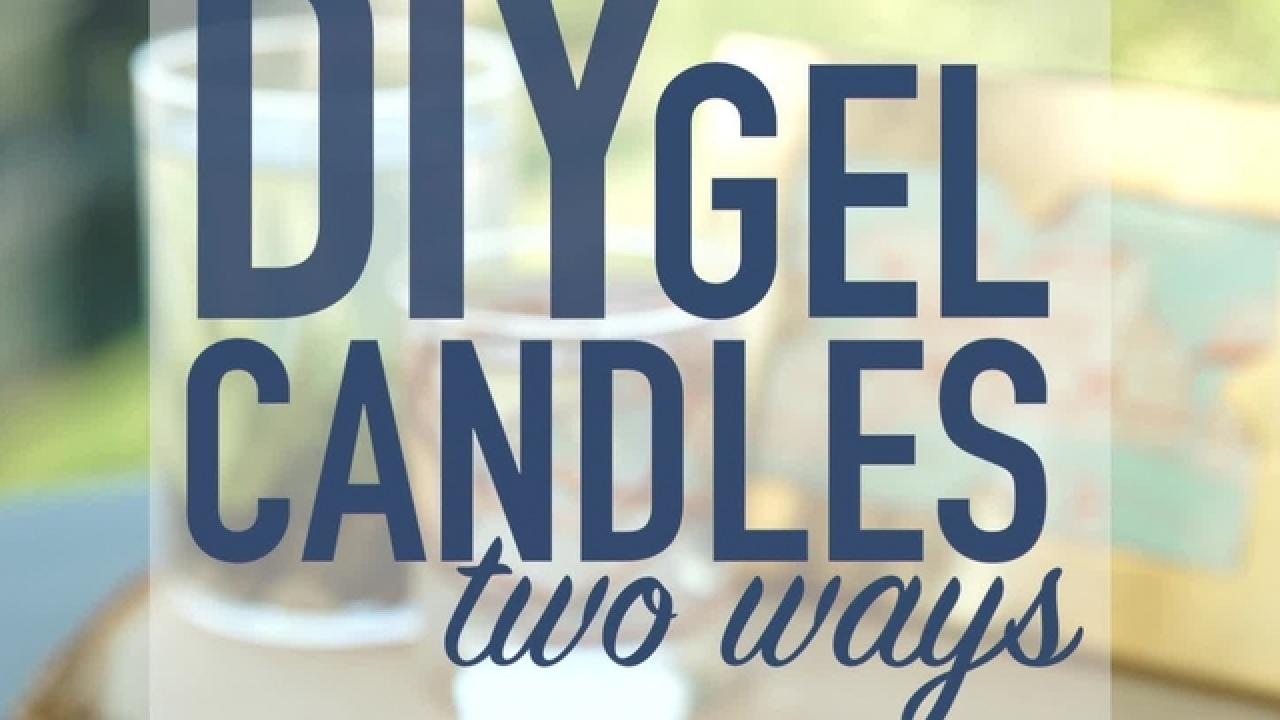 clear gel candle wax
(3) 1/8" copper tubes
2 zinc wicks and tabs
faux succulents
river rocks
short glass jar
tall glass jar
needle-nose pliers
your favorite essential oils
Thread tab onto wick and crimp to secure.
Fill a medium sauce pan with gel wax and melt over medium heat. Using a thermometer to monitor the temperature, heat until gel reaches 200 degrees Fahrenheit, but no hotter. If it exceeds this temperature, the gel will lose clarity and turn yellow. Maintain this temperature until gel is completely smooth and melted.
To prevent bubbles from forming in your finished candle, it's important to pre-dip the wicks and other porous decorative objects in gel. Using tongs, submerge the entire wick in melted gel, then remove and lay on a paper towel to dry.
Bend copper tubes for an abstract, artsy look, then pre-dip in melted gel. Place tubes directly into a short glass jar. You can also pre-dip and let dry on a paper towel if preferred.
Using tongs, place wick in the center of the candle with metal tab touching the bottom. Use chopsticks to hold in place.
Shake a few drops of your favorite essential oil into the melted gel, stir very carefully, then pour wax into the glass jar. To prevent bubbles, pour slowly and gently until wax completely covers the copper tubes or is about 1/4-inch from the lip of the jar.
Add a layer of river rocks to the bottom of a tall glass jar, then add two or three pre-dipped faux succulents.
Add Wick and Gel: Safety Warning
Because faux succulents are flammable, it's important to arrange the wick so that it sits above the objects in the jar. Once placed, hold wick in place with chopsticks. Pour gel carefully and slowly until it reaches about 1/4-inch from the top of the jar.
Let candles cool in an area that doesn't receive a lot of foot traffic. The less they're disturbed, the less bubbles you'll see once they're cool. When candles finish cooling (it's best to leave them overnight), remove chopsticks, trim the wicks and you're done!