Kid-Friendly Craft Project: How to Make Bubble Art
Bubble art is a great craft project for kids of all ages, but it's especially ideal for the 3- to 6-year-old crowd who just can't get enough of that bubble solution. "More bubbles," they demand! This simple backyard activity will keep them busy for awhile.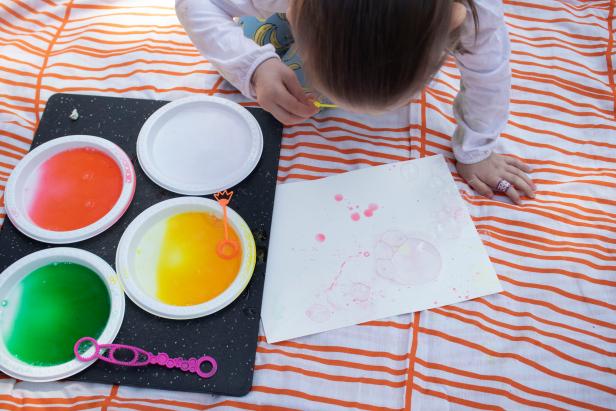 How to Use Bubbles to Make Art With Kids
plates
liquid food coloring
bubble solution
bubble wands
canvases or cardstock
Set Up Your Outdoor Art Space
There's no denying that food coloring is messy and can stain a multitude of surfaces, so create a play space on an old sheet or blanket out in the grass, and have your kids dressed in their art-ready clothes. This craft is an excellent warm-weather outdoor activity, be it over spring break or summer camp, but avoid windy days.
Create Your Color Mixtures
Pour bubble solution into various plastic plates. For overall simplicity and ease of use, only add a little bit of solution so that it's deep enough to coat the edge of the bubble wand. Add a few drops of food coloring to each plate to create various colors.
Perfect Your Bubble-Blowing Abilities
Situate the craft paper on the ground, and then dip the wand in a single color. Try to remind the kids that a gentle bubble will splatter less, and you can get it to pop onto the paper if you lean in close. Better yet, blow a gentle bubble that'll land onto the paper, and then pop it intentionally to splatter the color across the paper.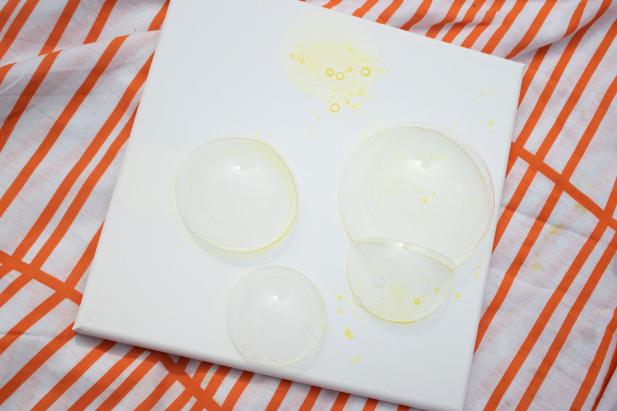 How to Use Bubbles to Make Art With Kids
Be prepared for some bubble splashing, and let them have fun as they always do with bubbles. Try for big bubbles, big splatters and layered colors.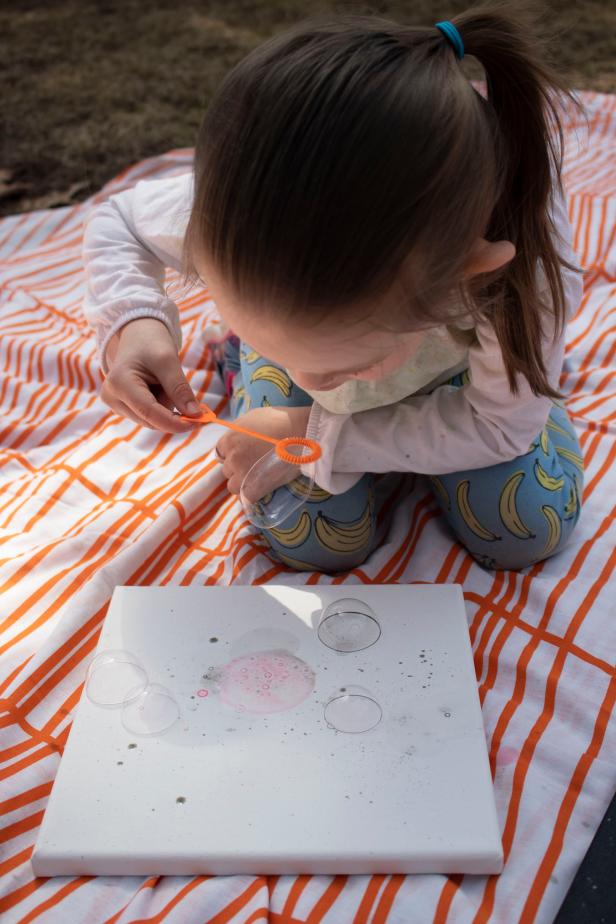 How to Use Bubbles to Make Art With Kids
Allow the Art to Dry and Put It on Display
The bubble art will dry pretty fast, but keep it outside to dry in the sunshine while you tackle cleanup. After it has dried, display or frame it and remember how creative and enjoyable it was to "paint" with bubble wands in the backyard.
How to Use Bubbles to Make Art With Kids