Ham and Artichoke Quiche From Britt Scripps Inn
Britt Scripps Inn in San Diego, Calif., shares a favorite breakfast recipe for the holiday season.
1 quiche dish
2 cups of honey shaved ham, chopped
2 cups of marinated artichoke hearts, chopped
4 cups of grated cheese (We use Tillamook Vintage White Extra Sharp Cheddar.)
6 eggs
1 cup of half and half
1/2 cup of flour
Preheat oven to 350 degrees F. Grease the bottom of a quiche dish. Combine ham, artichoke hearts and cheese in a mixing bowl. Pour this combination into the buttered quiche dish.
Combine the eggs, half and half and flour in the same mixing bowl and then evenly pour over the ham, artichoke and cheese. Bake for 35-45 minutes or until set. Let cool for 10 minutes
We serve our quiche with a dollop of sour cream and fresh tomatoes and rosemary from our garden. We also love to roast the tomatoes in the oven with a little balsamic vinegar, garlic powder and sea salt. Simple and delicious!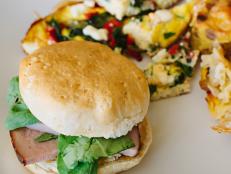 Turn leftover honey-glazed ham into a savory breakfast sandwich by using buttermilk biscuits, arugula and honey Dijon mustard.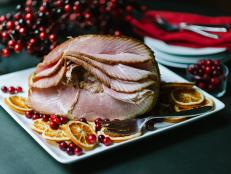 Add a zesty kick to your Christmas ham with an easy-to-make orange and honey glaze.