#SelfCareSunday is the Secret to a Better Monday
Say "goodbye" to the Sunday scaries.
When was the last time you spent an entire day doing things just for yourself? I'm not talking about indulging in retail therapy or binging on junk food. I mean actually tuning into your body and finding ways to improve your physical and mental well-being. Checking in with ourselves, especially during this busy time of year, is extremely important if we want to remain organized, sane and happy.
So, if you're experiencing "election fatigue" or just feeling overwhelmed by holiday to-do lists, I compiled a list of ways to decompress and reset. Use this as a guide for your #SelfCareSunday relaxation sesh.
Disclaimer: You don't need to do ALL of these. Just pick the activities that would benefit you the most. #SelfCareSunday is all about R&R, not chores.
Take a Very, Very Long Bath or Shower
Seriously, this will instantly relax you. Consider adding a few drops of lavender essential oils to the bottom of the tub for a calming aroma.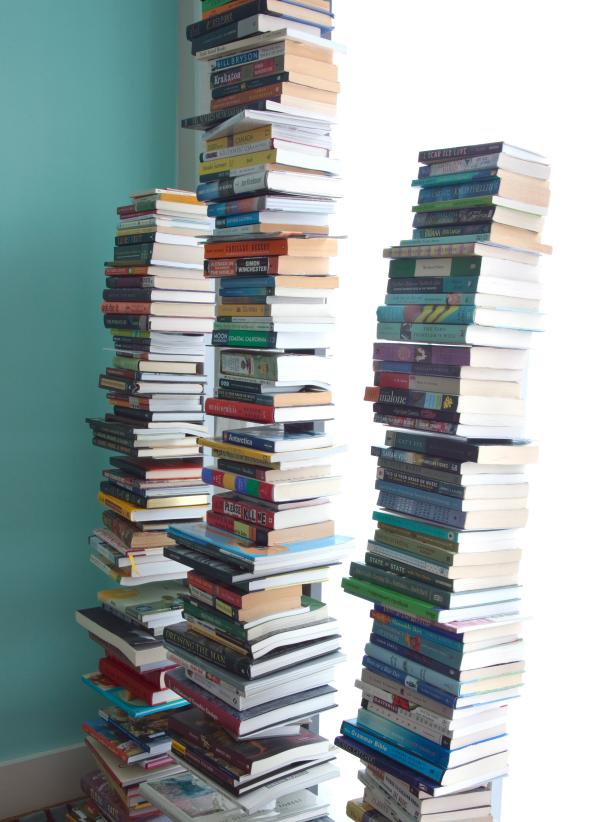 Book Towers
Are you a book junkie living in a small space? Rather than attempting to squeeze even more cumbersome bookshelves into your petite home, choose a book tower. Towers allow you to stack your books and take advantage of vertical space. Plus, it's a unique way to display your favorite titles.
Turn off EVERYTHING. No phone, no TV, no internet. Just unplug and unwind. Read the pile of books and magazines sitting next to your bed or couch.
Practice Yoga + Meditation
Both yoga and meditation help you recenter and refocus by concentrating on your breath. After the practice, you'll feel refreshed and centered. Come back to the breathing techniques taught in yoga whenever you feel stressed or angry.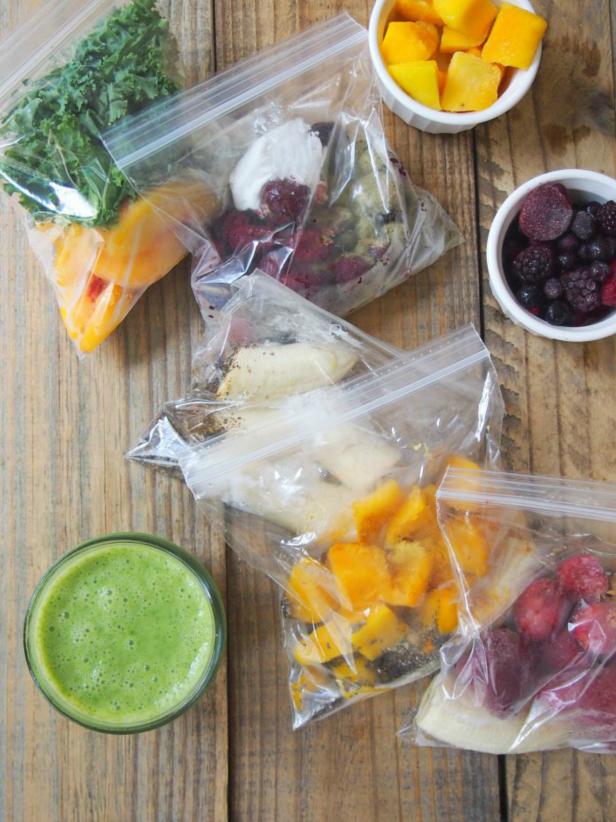 Healthy Make-Ahead Breakfast: Freezer Smoothie Bags
No need to chop in the morning when you create custom smoothie bags to keep in your freezer. Just pop the ingredients in, add 1-1½ cups liquid and blend. Your morning smoothie prep just got cut down from 15 minutes to two minutes. Get the recipe >>
No, meal prep is not fun, but it makes weeknight cooking so much easier. First, make a list of meals and go shopping. Then, spend a few hours chopping vegetables, organizing ingredients by meal and cooking meats and grains, which can be quickly added to meals throughout the week. BUT, if the thought of all that prepping stresses you out, then just prepare tomorrow's breakfast.
Those adult coloring books are popular for a reason. The repetitive motion of coloring will chill you out and force you to focus on the task at hand. Grab some colored pencils, markers or crayons and chill out.
The best way to lift your mood is by kicking those endorphins into high gear through physical activity. Get outside and take a hike; walk around the neighborhood; stroll through downtown; or bike on a greenway. However you choose to break a sweat, you're guaranteed to feel better afterwards.
Whether you're new to journaling or just haven't written in months, spend about five minutes on Sunday jotting down thoughts about the previous week, goals for the upcoming week and a list of things for which you're grateful.
Gardening is mutually-beneficial: the plants receive some TLC and you get to enjoy a calming, therapeutic activity. Don't have any plants or garden space? This is the perfect opportunity to start an indoor plant collection. Succulents and snake plants are beginner-friendly.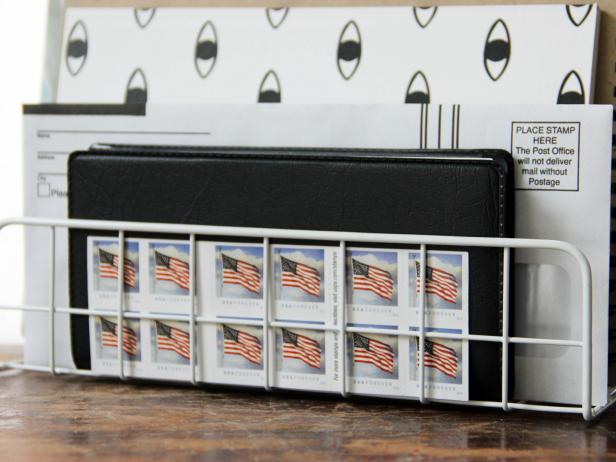 How to Organize Important Papers by creating a bill paying station
Make bill paying easy by always having your checkbook, bills due and stamps all in one place.
Simply putting away mail, shoes, discarded clothes and other clutter can make a big difference in how your home feels and gives you a fresh start for the week. No one wants to come home to a dirty house on Monday night.
Have an At-Home Spa Night
Light candles, put on your favorite record, exfoliate, apply face mask, put on a robe and don't leave the couch. Maybe even convince your S.O. to give you a massage.
Do Something You Enjoy (With No Distractions)
Basically, do something just for yourself. Dedicate time to finishing a project, laying on the hammock, playing video games or baking an elaborate dessert for no reason. The only rule here is to completely immerse yourself in an activity you love but haven't had time for recently.
Matcha Green Tea Biscotti
The earthy flavor from the green tea complements the salty roasted almonds and chocolate drizzle in this matcha green tea biscotti recipe.
A drink loaded with health benefits, that is, like a turmeric or matcha latte or hot tea. Turmeric, matcha and tea are all anti-inflammatories loaded with antioxidents and detoxifying properties.
Getting enough sleep is the best thing you can do for your health. When you're tired and sleep-deprived, both work and relationships suffer. So, clock in those seven to nine hours of shut-eye and wake up fully prepared for Monday.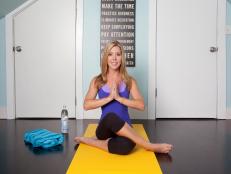 Squeezing that stress ball a little too much? In honor of Stress Awareness Month, we've got remedies for your mind and body.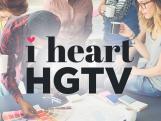 Get to know the talented writers and editors of HGTV's show and design blog. 
Go Behind the Blog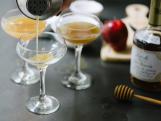 Take a look back at our past posts, from entertaining and design trends to up-and-coming HGTV shows.  
Read All Our Past Posts