5 Darling Ways to Dress Up Old Dresser Drawers
Transform old dresser drawers into designer accents with these smart ideas.
Sometimes nothing but (nearly) instant gratification will do when it comes to craft projects. So, here are some super easy things you can do with old dresser drawers. Guys, you don't even need the whole dresser. Less muss and fuss, but with all the crafting rewards! Don't say I never did anything for ya.
Old Dresser Drawers = New Bathroom Storage
This bathroom storage idea from Jen Jafarzadeh L'Italien could not be easier. Here's what you do: Find an old dresser, yank out some of the drawers and use them to corral your toiletries. Everything is tidy, but still accessible. Genius, I tell you.
Old Dresser Drawers = New Stationery Solution
Here's a similar idea. Instead of organizing your lotions and potions, swap in some stationery and stamps. Your correspondence will be top of mind and you may even get those thank you notes out in record time. Hey, it could happen!
Old Dresser Drawers = New Shelves
Dresser drawers can easily be repurposed as shelves and arranged in all sorts of interesting configurations on your walls. If you really want to get creative, adorn the backs with decorative paper or photos and add trinkets for a shadowbox-like effect.
Old Dresser Drawers = New Dog Beds
Even your dogs can appreciate old dresser drawers. (Unless you've got a Great Dane. Sorry, Marmaduke! These pet beds are probably best for small and medium dogs.)
Old Dresser Drawers = New Planters
These beauties I spotted on HGTVGardens are just more proof that if you use your imagination and add proper drainage holes, you can turn practically anything into a planter. You can add legs to the drawers for some height or keep them right in the dresser or desk, if you'd like.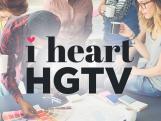 Get to know the talented writers and editors of HGTV's show and design blog. 
Go Behind the Blog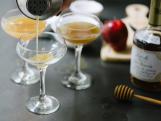 Take a look back at our past posts, from entertaining and design trends to up-and-coming HGTV shows.  
Read All Our Past Posts