The Best Deals on Window-Mounted and Portable Air Conditioners Right Now
Find the right fit for your space, and stay cool this summer without breaking the bank.
Keep in mind: Price and stock could change after publish date, and we may make money from these links.
You would think that after growing up in the hot and humid South, where stepping outside felt like standing in front of an open oven, that I would be used to and unbothered by stagnant summer air at this point. But nope! I still dislike the feeling of sticky clothes and stifling heat, especially in my own home, and think that everyone should have an air conditioner they can rely on.
But some houses don't come with central air and might not allow you to permanently mount something to the wall, which is where things can get complicated. So, to help you stay nice and cool this summer, I'm breaking down the difference between window-mounted and portable AC units and sharing the best deals on both happening right now. Keep scrolling to get the details.
Window-Mounted Air Conditioners
If you can't have a wall-mounted air conditioner, a window unit is a great alternative for a few reasons. They're pretty affordable and easy to install, they don't take up any floor space (which is nice if you're living in a small studio or apartment), they're temporary and they cool rooms efficiently and quickly. The only catch is that they'll also block some of the natural light that comes in your room, and they have to fit the specific dimensions of your window.
Portable Air Conditioners
If you don't love the idea of a box sitting on your window sill, you might prefer a portable air conditioner. Just as the name suggests, these units typically come on four caster wheels, so you can move them as needed. However, this means that even the most compact unit will take up some of your floor space, and high-powered ones can be pretty pricey. You'll also still need to vent your unit through a window, which means it will have to sit in a corner of your living room or bedroom.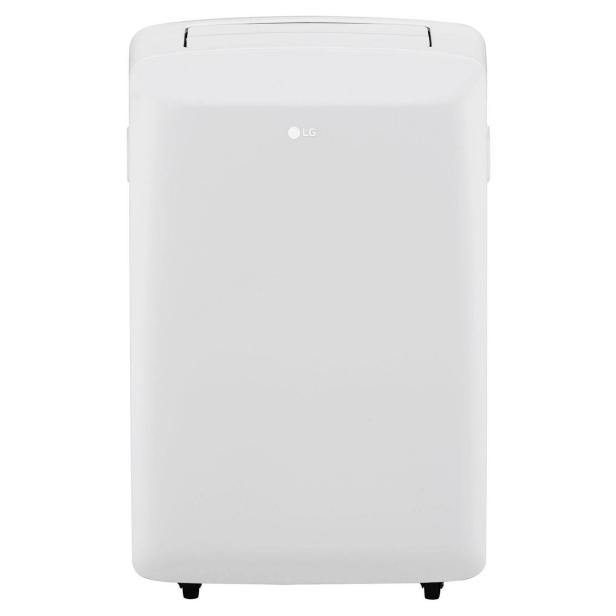 For less than $300, this LG 8,000 BTU unit is proof that portable air conditioners can be affordable. Though it's designed to blend right into the background, this device offers maximum cooling power for up to 200 square feet and has an oscillating air discharge to ensure that it covers the room evenly. Everything you'll need to install is included, and sleek touch controls make it easy to work.
Buy It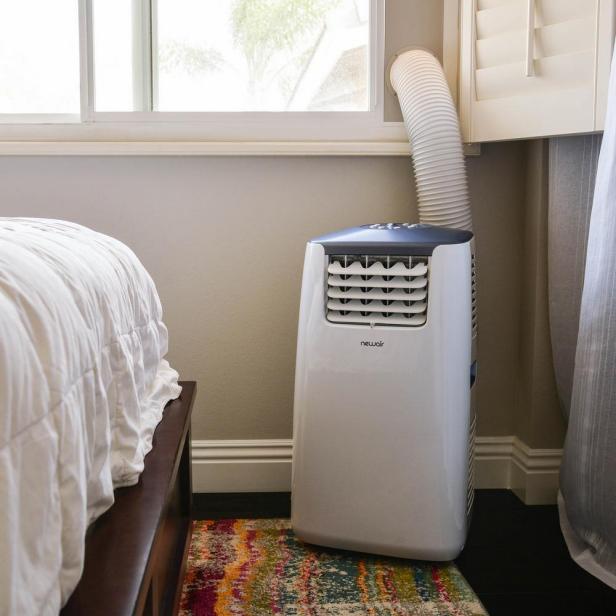 Meet your perfect corner unit. This NewAir 14,000 BTU Portable Air Conditioner fits easily against the wall while offering cooling power for 525 square feet — think a large living room or even a studio apartment. It also boasts a control timer and sleep functions and is on sale for $50 off at The Home Depot right now.
Buy It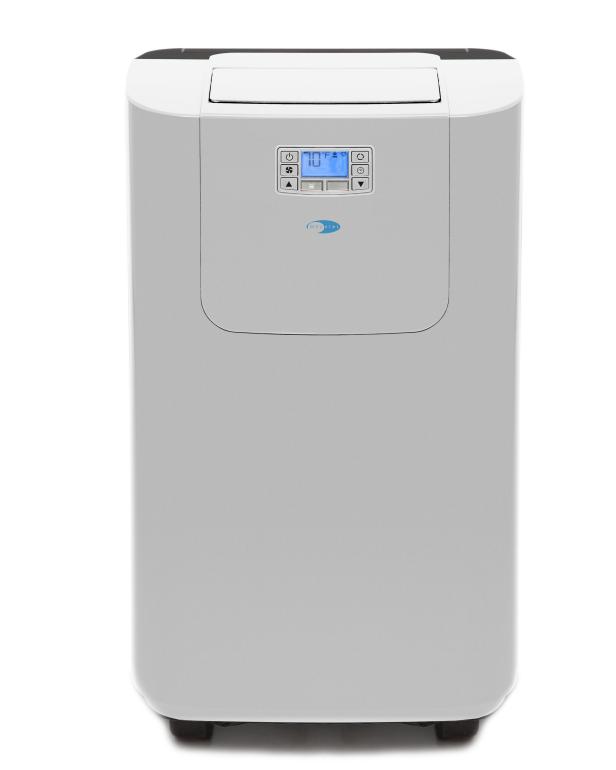 It's easy to see why this Whytner 12,000 BTU Portable Air Conditioner has such positive reviews: It's compact to fit into any corner, with a dual-hosed system that makes it energy-efficient. It also has a dehumidifying function, oscillating abilities and comes with everything you need to set up and install. Get it for about $90 off at Wayfair right now.
Buy It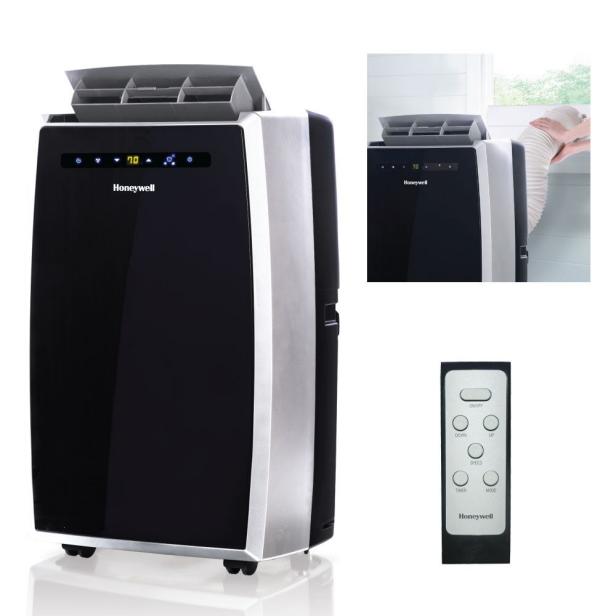 One thing's for sure: This Honeywell 12,000 BTU Portable Air Conditioner is anything but an eyesore. Though it will definitely take up space on your floor plan, this portable unit has a sleek silhouette and black finish that ensures it will still fade into the background. It's also extremely quiet, capable of cooling and dehumidifying rooms up to 550 square feet, and comes with everything necessary to install, like an exhaust hose and window venting kit. Buy it from Walmart, and you'll save $100 right now.
Buy It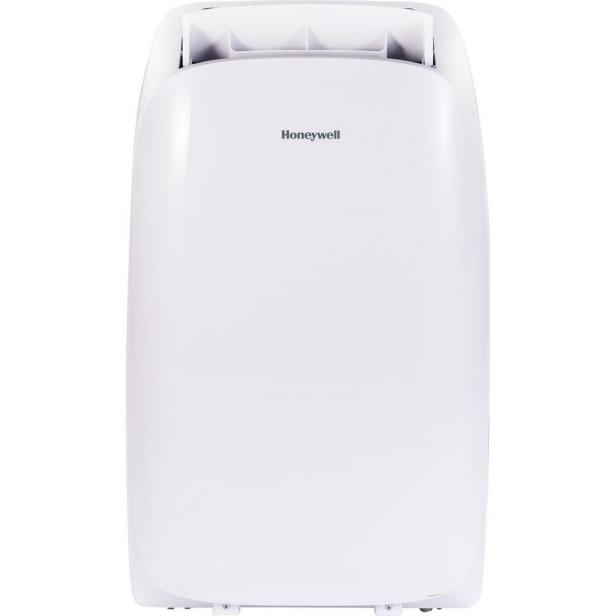 If you're willing to spend a little more money for a little more power, you can upgrade to this Honeywell 14,000 BTU HL Series Air Conditioner. Since it has both cooling and heating capabilities, not to mention a dehumidifying function, you can use it year-round for spaces up to 700 square feet. Plus, you can use the remote to operate it from any seat. Get it for about $80 off at The Home Depot right now.
Buy It