Get to the ins and outs of mold and how you can safeguard your home from this dirty fungus.
By:
Caroline Shannon-Karasik
Most people are keen on the idea that there are a few types of fungi that are worth appreciating — mushrooms, anyone? However, if you were to ask most homeowners about the most common type of fungus they would like to never see again, then the resonating answer would most likely be, "Mold!"
Mold is a type of fungus that sprouts form tiny spores that float about in the air. Unfortunately for homeowners, there is not a pilot sitting in the cockpit of these spores. Instead, the spores do the choosing of where they should land. Pair that with the fact that they often choose to make their home in moist places and you are bound to see mold spring up in that area.
Mildew is a common type of mold that sits on the surface of damp walls, doors, shower grouting and more. This type of mold looks like tiny black spots, and it can easily be scrubbed away with a cleaning brush and store-bought mold killer.
Other types of mold can be a bit more damaging to a home, depending on the size of an infestation. You may begin to notice a damp, must odor in a specific area of your home. This means you should check for damp walls, carpet, flooring and any other spaces that may be breeding grounds for mold. The key is to treat a mold problem immediately, before the infestation becomes worse or causes permanent damage.
Cleaning Tips for Your Home's Exterior and Yard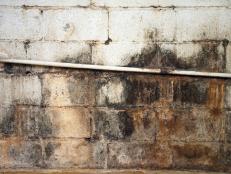 Keep toxic mold at bay with this guide for quick cleanup and prevention.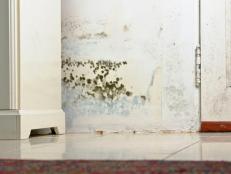 Learn about and view pictures of black mold to help you identify and prevent toxic black mold.