Sunburn Treatment and Prevention: Protecting Your Skin From the Sun
Check out these tips for protecting yourself from heat- and sun-related illnesses and avoiding sun poisoning. Find natural remedies to soothe your skin when sunburn does strike.
Heat-related illnesses, sunburn, skin cancer — the result of overexposure to the sun can be more than just uncomfortable; it can be life-threatening. Here are master gardener Paul James' recommendations for staying safe:
Consider working in the garden during the cooler early morning and early evening hours when the sun's angle and intensity are lower. Doing so will lessen your exposure and reduce the risk of overheating. Even in the middle of summer, temperatures can be at least 10 degrees and very often 20 to 30 degrees cooler during these times.
"I prefer to garden between sunup and 10 am," says James, "and again for about an hour before sunset. But in the middle of summer, I try to avoid really strenuous chores such as digging or laying stone no matter what time it is." Of course, early morning and early evening are also the times when mosquitoes are most active, so be sure to protect yourself.
Try to avoid working during periods of high humidity. High heat coupled with high humidity increases the risk of heat-related problems. Moisture in the air makes it much harder for your sweat to evaporate. Your body can't get rid of excessive heat nearly as fast or as efficiently when it's muggy outside as when the air is relatively dry.
Consider your own physical limitations. "I've come to grips with the fact that, having now passed the half-century mark, I can't work as long or as hard as I once could in the heat, so I try to take more breaks and accept the fact that I'm no spring chicken any more."
Wear Proper Clothing and a Hat
Wear light-colored, loose-fitting clothing, and if you're fair-skinned, consider wearing a long-sleeved shirt as well as long pants. Light cotton and other breathable fabrics are actually quite comfortable, and their long forms offer protection from the sun as well as mosquitoes. Says James: "One of my favorite gardening shirts is actually a fishing shirt. It's made of cotton, it's loose-fitting, and it features a mesh back that allows air to circulate freely. And because it's white, it reflects the heat. I don't wear it on the show because white creates problems on camera-exposure settings."
Keep your hair, eyes and skin protected from the sun's harmful UV rays with a chic, hard-working sun hat.
Wear a hat. Baseball caps are OK, but they don't protect the ears and neck. A better choice would be a wide-brimmed hat, which offers maximum protection. Those made of woven materials are often cooler as well.
Medical experts agree that daily sunscreen use is your best defense against skin cancer and premature skin aging. HGTV editors roadtested a number of mineral sunscreens to find the ones that feel best on the skin while providing solid protection from the sun.
Protecting yourself from sunburn, premature aging, future skin damage and skin cancer makes wearing a sunscreen essential. The Skin Cancer Foundation recommends using a broad spectrum screenscreen of at least 15 SPF (and 30 SPF if you will be outdoors all day) anytime you are outdoors and reapplying every two hours.
When it comes to being the best hydrater, water is king. Sport drinks are okay as well, but water is often more readily available. Coffee and alcohol, on the other hand can hasten ill effects of dehydration. And under most circumstances, salt tablets aren't all that necessary. In fact, taking salt tablets may actually raise your body's sodium level to hazardous levels.
The shade cast by trees not only offers protection from the sun but also offers a cool spot for taking regular breaks. Even small trees are better than no trees at all.
Heat cramps are muscle contractions, usually in the abdomen or the hamstring muscles. The contractions are often forceful and can be quite painful. If you experience heat cramps, rest immediately in a cool spot and drink plenty of water.
Heat exhaustion is more serious, and the symptoms include paleness, dizziness, nausea, vomiting, fainting and a moderate rise in body temperature not technically due to fever but rather heat. Rest and water along with ice packs and a cool environment may help in mild cases. More severe cases may require the introduction of IV fluids.
Heat stroke is the most severe form of heat illness, and it's a medical emergency. The classic symptoms include the absence of sweat and a very high temperature. Very often, the victim is delirious or unconscious and may have seizures as well. Victims of heat stroke require immediate emergency medical treatment.
Natural Remedies for Sunburn
There are a number of DIY and drugstore remedies for sunburn.
Ice wrapped in a towel (not applied directly to the skin) can provide some relief when applied to sunburned skin. A cool bath can also help though you should avoid using bubble bath or soap or anything that can dry skin.
Find out how to harvest aloe vera and make aloe vera gel. Learn about the health benefits and uses of aloe vera gel.
Whether sourced from your garden or the drugstore, pure aloe vera gel is great as a soothing moisturizer that can also speed healing.
A soak in cool water with a colloidal oatmeal bath treatment or just plain pantry oatmeal can soothe itchy, irritated skin.
Both green and black tea contain tannic acid and antioxidants which can help with repairing skin damage, according to a study in Pharmacognosy Review.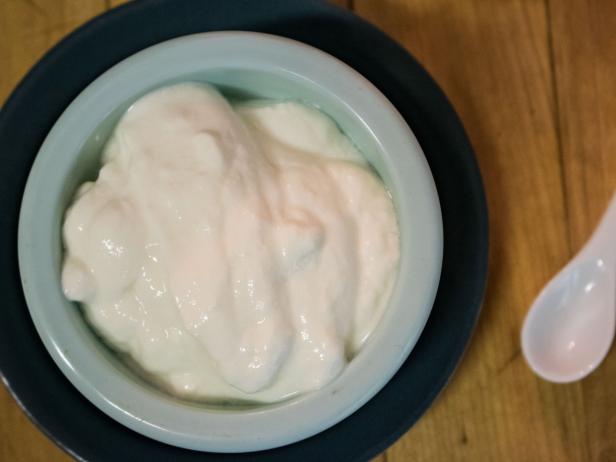 How to Make Yogurt in a Slow Cooker
Learn how to make yogurt in bulk with minimal effort.
The lactic acid in Greek yogurt (which has more probiotics than regular yogurt) can soothe inflammation and provides much-needed moisture to sunburned skin. Apply yogurt to burned areas and leave on for 15 minutes before rinsing off.