4 Clever Container Garden Combos to Try
You don't need a big yard to grow your dream garden — just a big planter.
Keep in mind: Price and stock could change after publish date, and we may make money from these affiliate links.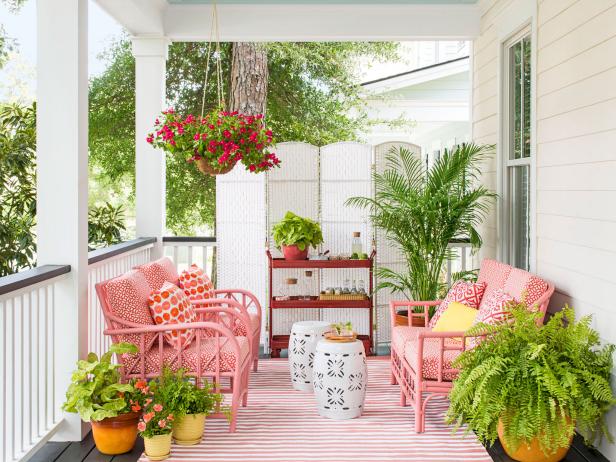 Porch Makeover on a $1,600 Budget
HGTV Magazine made over a porch with three different budgets.
Helen Norman; Styled by Elizabeth Demos
The blooms in this cheerful mix look different from one another, but they all need full to partial sunlight and moist, well-drained soil, so they can happily coexist. To fill out the container, plan to buy two of each plant. Place taller stems like the snapdragons in the back and shorties in the front. Editor's tip: Make a deep planter like this easier to lift by placing an upside-down plastic pot at the bottom before you add soil.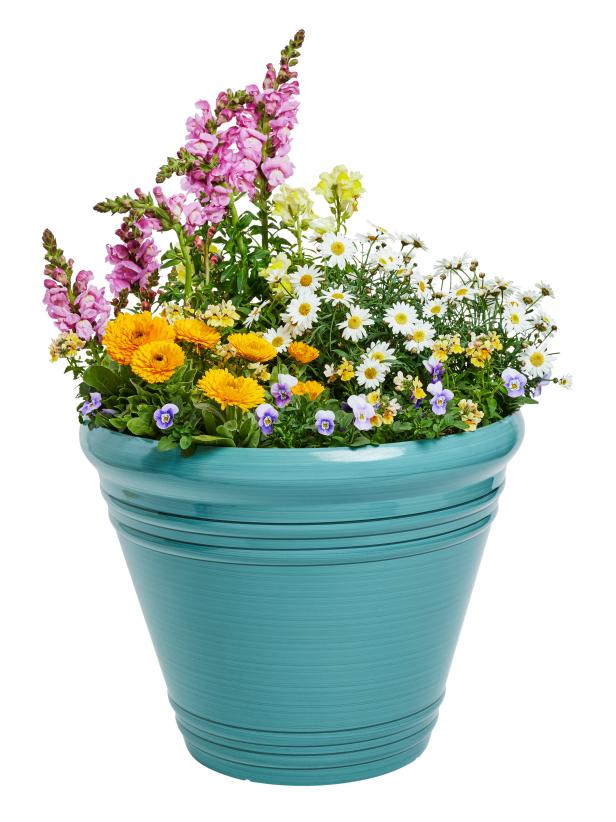 Container Garden of Flowers
This flowery container garden with snapdragon and daisies was featured in HGTV Magazine.
Shown here: Penny purple picotee viola, pot marigold, snapdragon, Marguerite daisy and Nesia sunshone nemesia.
These drought-tolerant plants start small and are slow-growing, so a shallow bowl-style pot is perfect for them. Plant five or six types in a range of shapes, then top the soil with small rocks, which help keep the soil cool and protect the roots. You shouldn't need to water this planter much — succulents will make do with rainfall. Editor's tip: Leave about an inch between the plants, so they have room to grow.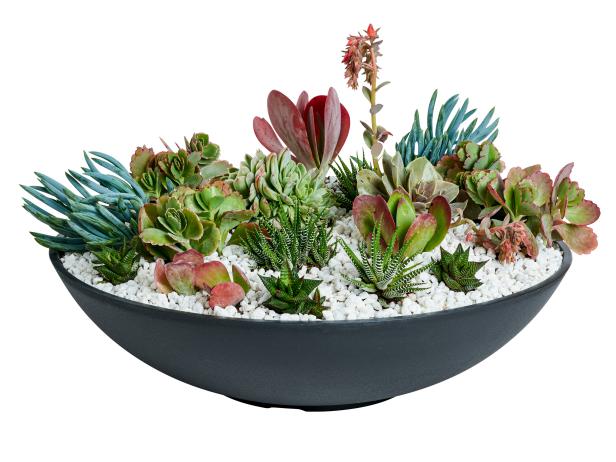 Succulent Container Garden
This bowl planter filled with succulents was featured in HGTV Magazine.
Shown here: Blue chalksticks, paddle plant, echeveria, Aurora borealis kalanchoe, gasteria and zebra haworthia.
All of these plants are surprisingly hardy, so you can grow them pretty much anywhere — just bring the pot indoors when the temperature drops below 60 degrees. They prefer a mix of sun and shade and moist, well-drained soil. Plant the elephant's ear first, then fill in the rest of the pot. Editor's tip: If one plant gets too tall (like dracaena can), repot it at the end of the season.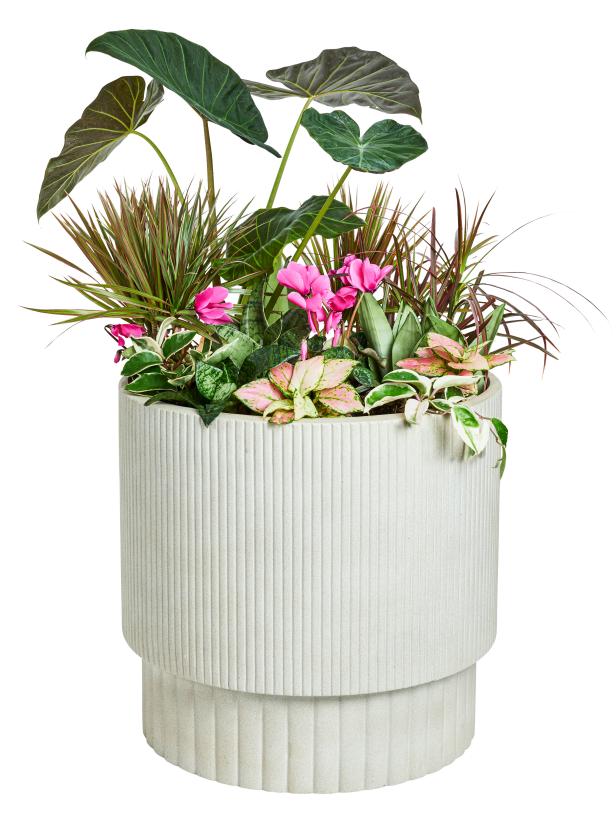 Tropical Container Garden
This fluted planter filled with tropical plants was featured in HGTV Magazine.
Shown here: Bird's nest snake plant, dracaena, elephant's ear, cyclamen, Chinese evergreen and tricolor hoya.
This collection looks and smells great in the yard, and you'll have herbs at the ready whenever you need them. These are all sun lovers that need water when the soil feels dry. Lavender and rosemary add height, while the other plants start out bushy and full, creating a lush look. Editor's tip: Gently snip herbs with clean, sharp scissors to avoid damaging the plants.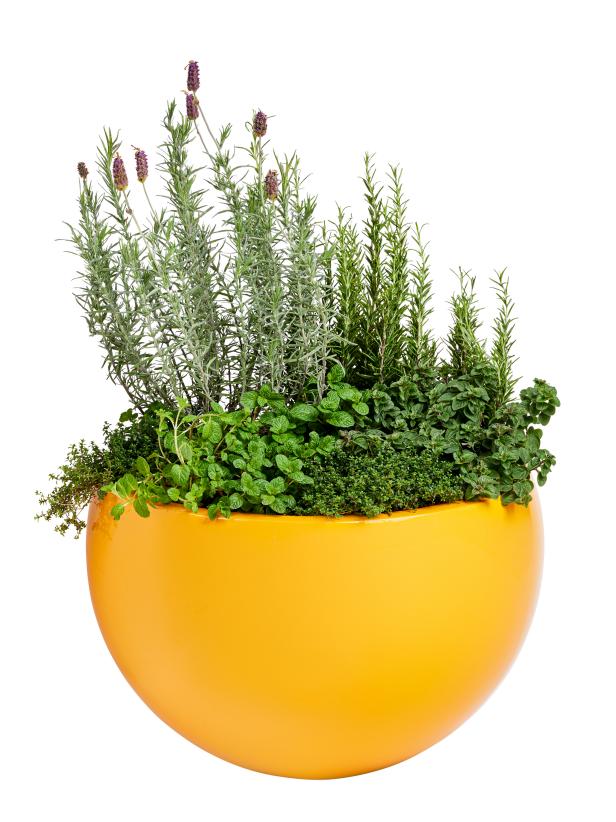 Container Garden of Herbs
This container garden full of herbs was featured in HGTV Magazine.
Shown here: Creeping thyme, Spanish lavender, rosemary and Greek oregano.
See More Porch Decorating Ideas
HGTV Magazine decked out this porch three times, and each look comes with a different price tag. Which one is right for you?