7 Plants to Grow for Cats
Gardening for the fickle feline.
In homes with cats, the survival of indoor greenery is often at risk as our feline friends delight in gnawing, scratching or pawing at houseplants. It may be a craving for fiber, an appealing scent or perhaps just boredom, but cats have a thing for plants. If you can't beat 'em, join 'em. Instead of seeing your favorite plants suffer the fate of the curious claw, try growing plants especially appealing to cats, with attractive aromas, chemical curiosities and all-around interest for a cat on the hunt for your houseplants.
This member of the mint family has earned its reputation as a favorite for cats. Although its intoxicating effects only affect about 50% of cats, those who love it are sure to let you know. Catnip is nontoxic, easy to grow and drives many cats to joyful frenzy. This one may be better grown out of paw's reach and leaves harvested as an occasional treat.
Its clustered white flowers will attract pollinators to the yard and its root is sometimes employed as a calmative and sleep aid in humans, but this pungent plant is also a stimulant for cats and triggers a response similar to that of catnip. Although valerian is sometimes used in perfumes, some find the odor objectionable.
This slow-grower is another surprisingly feline stimulant and is often effective with cats for which catnip has no impact. Blooms in summer with strong-scented pink flowers.
We're sorry, there seems to be an issue playing this video. Please refresh the page or try again in a moment. If you continue to have issues, please contact us here.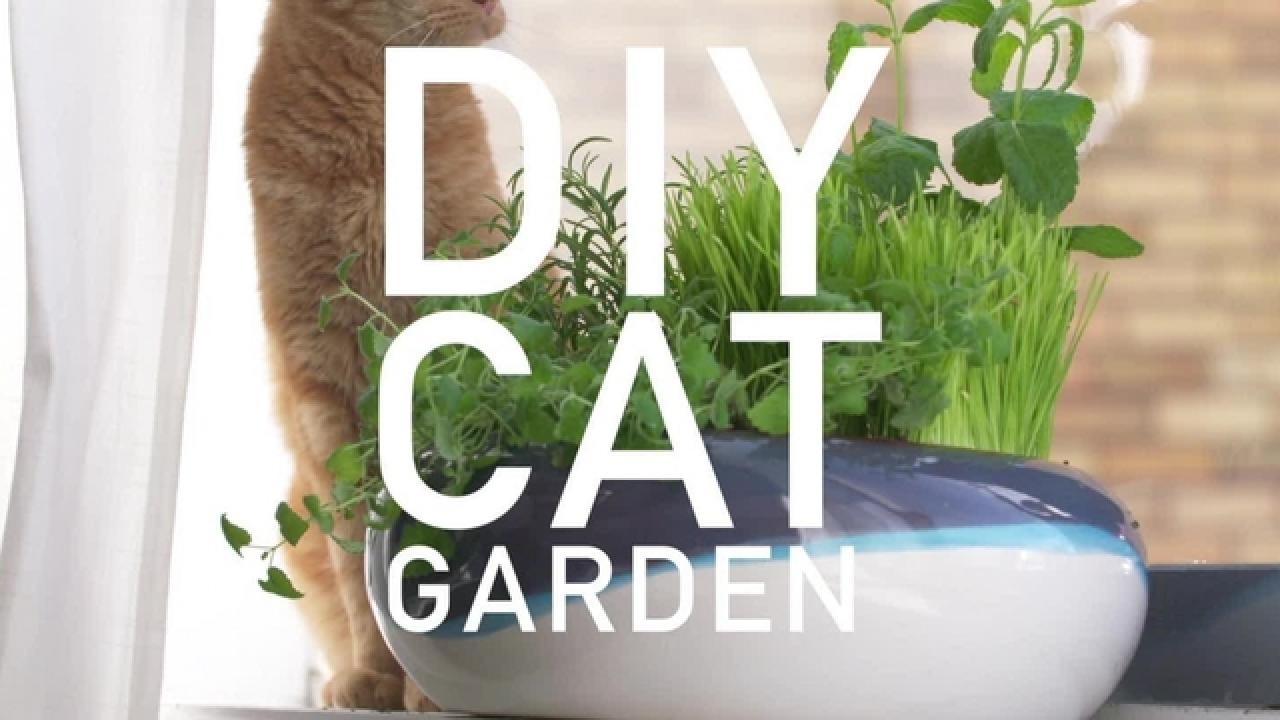 Cats love the taste of this familiar root, but it also happens to be very good for their health. An anti-inflammatory, licorice root can sooth an arthritic animal, promotes liver health and can help resolve digestive issues.
Cat grass refers to any number of cat-friendly grasses, including wheat, oat and barley grasses. Although these grasses are not stimulants like catnip, cats are drawn to occasionally eat small amounts. Good for digestion, an aid in resolving hairballs and providing nutrients less common in pet foods, cat grass is a easy and attractive way to support kitty health.
A mild stimulant that offers the same benefits of some of the other cat-appropriate grasses, lemongrass is a favorite to have around for cats and humans alike. Easy to cultivate indoors or out.
Cats love the smell of mint and mint plants are easy and prolific growers, making it a popular choice when feline destruction is at hand. Cats are more likely to sniff and roll around in mint than eat it, but peppermint may cause an upset tummy in cats if eaten in large amounts.
More: Cat-Approved Crafts
You'll love making these cute feline-friendly DIY projects almost as much as you love your cat. Almost.