Debra Gould, The Staging Diva's Top Staging Tips
Move your home off the real estate market fast with these five secrets.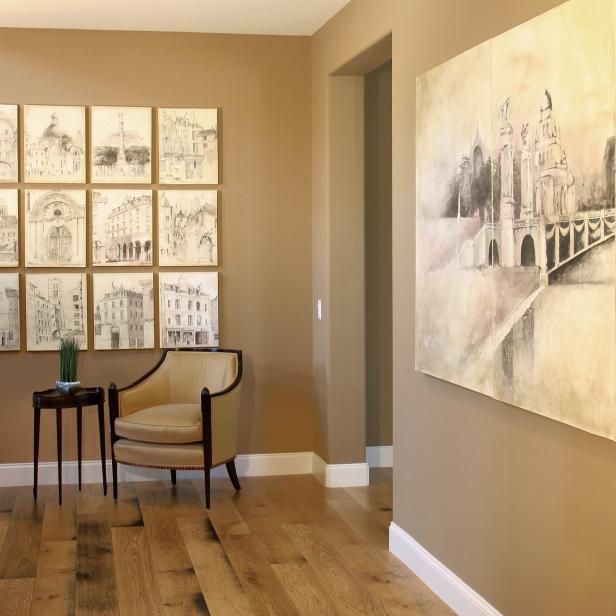 Rearrange Furniture
Give yourself permission to move furniture, artwork and accessories among rooms on a whim. Just because you bought that armchair for the living room doesn't mean it won't look great anchoring a sitting area in your bedroom. And try perching a little-used dining-room table in front of a pretty window, top it with buffet lamps and other accessories, and press it into service as a beautiful writing desk or library table.
By:
Debra Gould, StagingDiva.com
In a slow real estate market, you can't afford to stick a sign on your lawn and hope for the best. Your house is competing with every other property in your area and price range, and buyers have a lot to choose from.
The difference between whether someone is motivated to put in an offer now, or wait it out to see how low the price will go, is how much he or she really wants your house. When decorating your home to sell, remember that you are romancing prospective buyers.
If you're hoping to sell fast, these home staging tips from Debra Gould of StagingDiva.com will help buyers fall in love with your home:
1. Decorate for your home's target market
If you're selling a four-bedroom house in a family neighborhood, decorate to appeal to families. Whether you really have children or not, one of the bedrooms should be shown as a kid's room and one possibly as a nursery.
Create a comfortable and welcoming family room. Remember, you want buyers to imagine their lives in your home. If they can't visualize where the kids will play, they'll move on to the next listing.
2. Don't try to sell an empty house
A vacant house looks sad and desperate. Buyers will imagine a nasty divorce or financial trouble and wonder how low an offer they can make.
Furniture and accessories can be rented or borrowed to create the right environment to romance buyers. Professional home stagers will provide everything you need if you don't have the time or knowledge to tackle this on your own.
You've probably heard you should remove all family photos and diplomas when staging a home so buyers won't focus on who you are instead of imagining your house as their home.
Avoid religious pieces, most nudes and anything else that could be offensive to prospective buyers. Use pieces appropriate to the size of the wall, and hang your art at eye level.
4. Use brighter lighting to boost sales
Keep drapes open for showings, use higher watt bulbs and if updating fixtures, keep them consistent with your home's price point.
If your home will be listed for more than $300,000, don't use $5 builder's fixtures, which reduce your home's perceived value. Using the same reasoning, don't put an expensive crystal chandelier in a $100,000 starter home.
5. Update your home's jewelry
Give a dated kitchen or bathroom an instant facelift with new cabinet hardware, taps and faucets. Try to be consistent with the type of metal used throughout the house, but especially within the same room. Oil-rubbed bronze hardware is well suited to a traditional home and works well in a space with dark countertops. Brushed or satin nickel or chrome work best with stainless steel appliances and in homes with a contemporary feel.
Since curb appeal is key, don't forget your mailbox, house number and front door hardware, which help buyers form a first impression of your home.
Internationally recognized home staging expert Debra Gould is president of Six Elements and creator of The Staging Diva Home Staging Business Training Program with 1000+ graduates worldwide. Debra is the author of three home staging guides and offers a Directory of Home Stagers to help homeowners and real estate agents locate home stagers who will decorate homes to sell quickly and for top dollar. To learn more, visit StagingDiva.com.