Halloween Dessert: White Chocolate Pretzel Ghosts
Fun and friendly ghost pretzels are salty-sweet, poppable party treats! Arrange them on a tray or add them to a big bowl of party snack mix. The large and small candy eyeballs can be found at most craft stores or ordered online.
24 oz. white candy melting wafers
12 small pretzel twists
10 large pretzel twists
24 small candy eyeballs
20 large candy eyeballs
Place the white candy wafers in a microwave-safe bowl and heat at 100% power in 30-second increments. Stir well between heating intervals until smooth and liquid. Cover a work surface with parchment paper, then lay large and small pretzel twists on the paper. Dip each pretzel in the melted candy and remove carefully using two forks. Gently shake off the excess candy coating. Lay each pretzel face up on the paper. Reheat candy as needed.
Transfer remaining melted candy to a zip-top bag with a corner snipped, or a disposable piping bag if you have one. Drizzle extra candy across each pretzel in a zigzag fashion (Image 1). Pipe remaining melted candy into the two top loops of each pretzel (Image 2) and immediately stick candy eyeballs in the loops while candy coating is still warm (Image 3). Use large candy eyeballs for large twists, and small eyeballs for small twists. Let pretzels cool and set completely before serving. These salty-sweet treats will disappear at your next soul-ful shindig.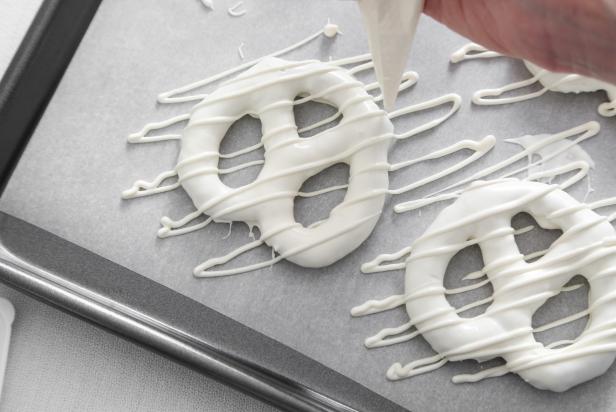 Heather Baird SprinkleBakes.com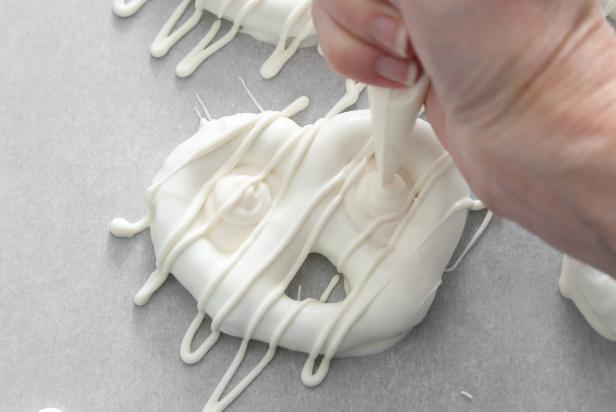 Heather Baird SprinkleBakes.com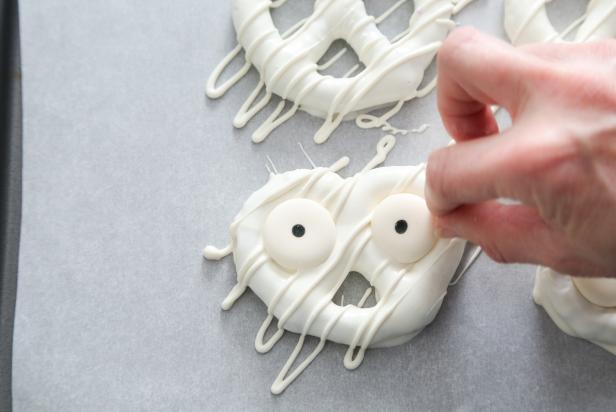 Heather Baird SprinkleBakes.com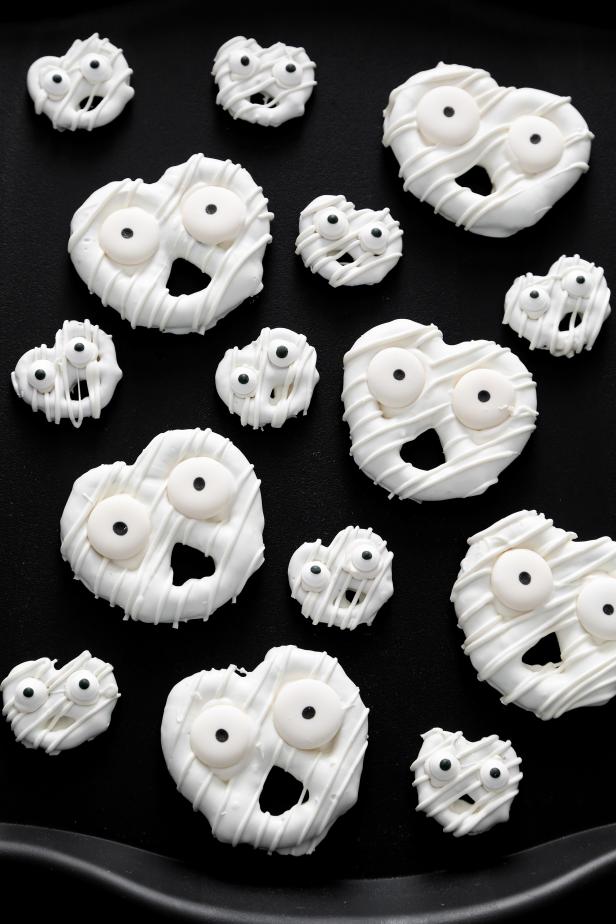 Heather Baird SprinkleBakes.com
More Spooky Sweets to Try
Guaranteed to thrill at your next monster mash, these creative homemade desserts are all treat, no trick. Check out our favorite ways to dress up cupcakes, cake pops, candy apples and more for Halloween.