How to Wrap Presents Perfectly
Create crisp corners and symmetrical ends with these easy tips on wrapping presents — even oddly shaped gifts.
Finding the perfect gift for a friend or loved one takes a lot of thought and consideration. There are even instruction manuals of sorts on the whole process of gift giving. But the reward in the form of sincere gratitude is hard to beat.
We're sorry, there seems to be an issue playing this video. Please refresh the page or try again in a moment. If you continue to have issues, please contact us here.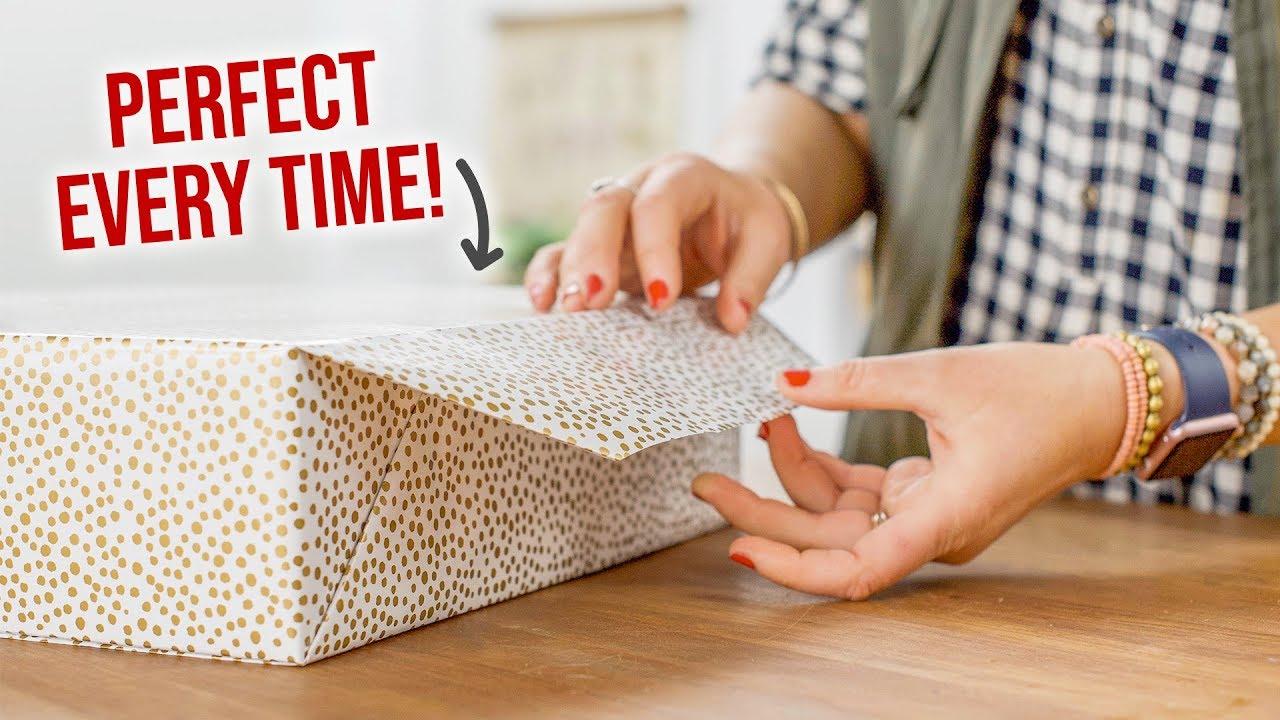 Part of giving that perfect gift is wrapping the present in a way that shows how much you care. Don't know how to wrap? With the tips in this gift wrapping how-to, you can learn to wrap like a pro.
Use a sturdy gift wrap. Unroll, and place box on top, top side down. Wrap paper around box until it meets the other side of the paper (Image 1), and cut two inches beyond that mark (Image 2). On the ends, leave enough paper to extend to about three fourths the height of the box. Trim opposite side to match.
Fold the long side in about one inch over the box, and tape (Image 1). Pull the other side taut, and crease the other edge to create a seam (Image 2). Once you create a seam, fold the excess under (Image 3), and sharply crease and tape using double-sided tape (so you have no visible tape).
Fold a triangle shape, and crease (Image 1). Fold end flaps in to create a cleaner triangle (Image 2). Tape top flap, then bottom with double-sided tape (Image 3). Repeat on the other end (Image 4).
These clever do-it-yourself ideas are sure to impress everyone without breaking the bank.
HGTV Magazine shares how to step up your gift-giving game in just a few simple moves.